Mercedes Just Unleashed The Coolest Golf Cart Ever
The high-tech, sports car-inspired Style Edition Garia is the ultimate way to hit the links.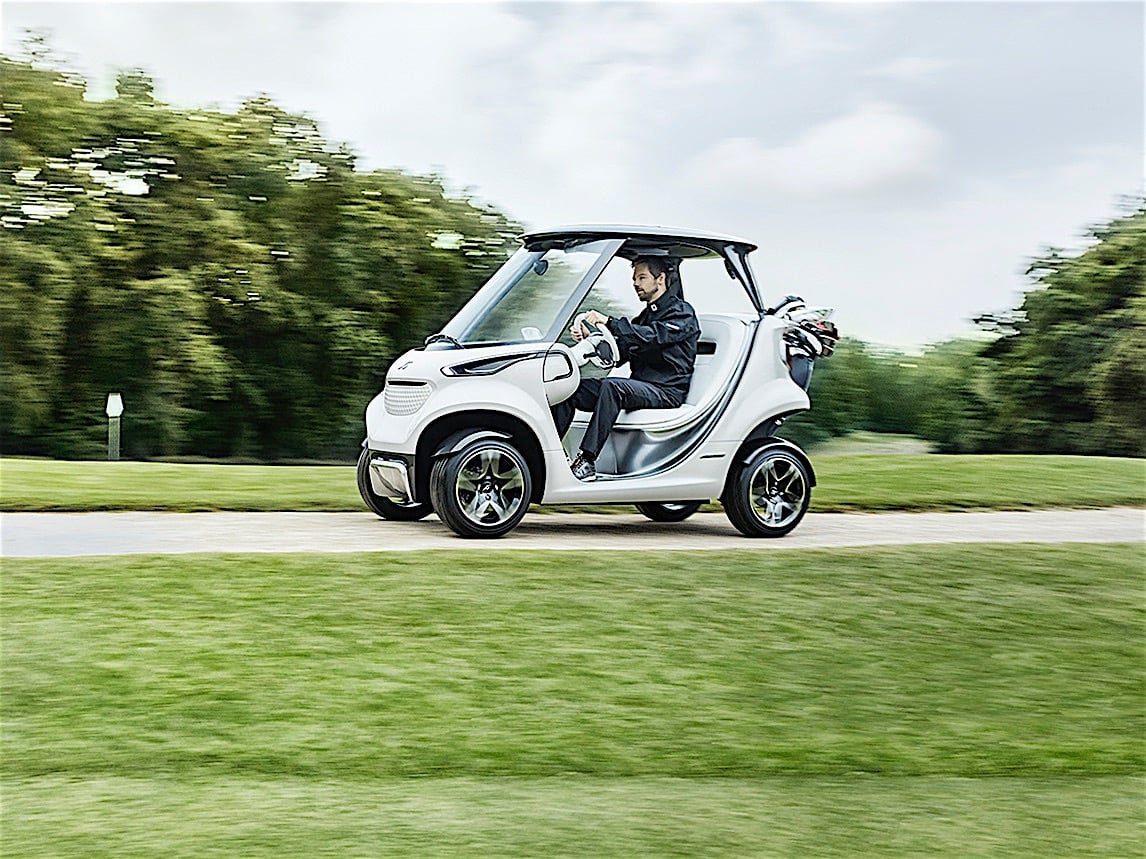 Meet the electric Mercedes-Benz Style Edition Garia Golf Cart, which aims to elevate cruising the links to a whole new level of luxury. 
It's the result of input from both golf and car lovers that Mercedes solicited to literally change the game.
Of course it's a pretty high-tech piece of machinery, with a touchscreen tablet controlling driving functions.
And it also has an integrated electronic scorecard so you don't have to mess around with little bits of paper, as well as a built-in weather app. 
Occupants can also view the layout of the golf course on the device, as well as switch between driving modes for getting to the next tee in a timely fashion.
Its electric motor provides three kilowatts, but can deliver up to eleven kilowatts for short periods. The range is estimated at approximately 50 miles, and its lithium-ion battery charges in six hours.

Since the cart only weighs 970 pounds and has a permissible payload of 1014 pounds, it's acceleration is actually pretty zippy.
Thanks to front disc brakes, direction indicators, headlamps, and rear lights, it's eligible to receive approval for road use in the USA.
Garia will build two drivable examples of the cool cart to gauge interest in actual customer orders, which we can easily see coming in fast.
And speaking of, for safety reasons, top speed is currently restricted to 18 mph – but we're sure Benz's engineers can figure out how to put a "1" in front of that for an AMG edition….

H/T: Auto Evolution
http://www.autoevolution.com/news/mercedes-benz-unveils-a-premium-golf-cart-called-the-style-edition-garia-109395.html#agal_23