Mercedes Targets Tesla With Stunning Electric Car
The super sleek Mercedes-Benz IAA concept is headed to the streets.
The exotic, shape-shifting Concept Intelligent Aerodynamic Automobile (CIAA) that Mercedes debuted as an electric concept at last year's Frankfurt Motor Show is making it's production debut in September.
With an actual production electric-powered prestige sedan (we're not counting the electric Smart minicar) Mercedes-Benz has finally set its formidable sights on reigning EV pioneer Tesla.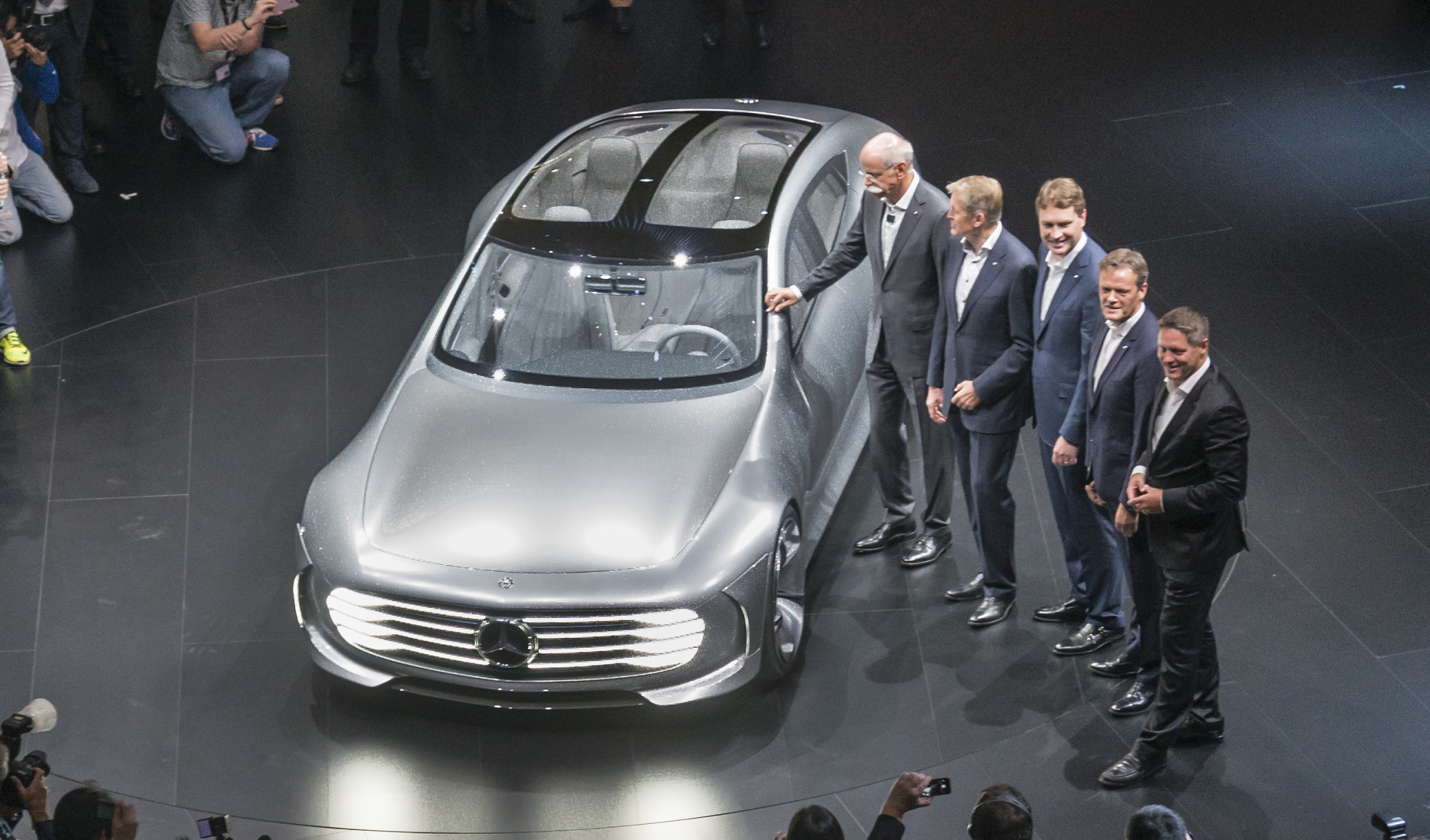 "It'll be in a price bracket similar to Tesla Model S, have a similar cruising range, but it'll be a Mercedes, so I think Tesla probably have good reason to be concerned about it," David McCarthy, Mercedes-Benz Australia's senior manager of corporate communications told the Aussie car magazine Motoring.
And while Tesla has earned a reputation for missing delivery dates, Mercedes has been making cars since 1886 and will have no problem delivering its production electric models to customers as scheduled in 2018, he added.
"Tesla's challenge will be making the numbers of cars they say they're going to make in the time frame they say they're going to make them," he said. "The relatively easy part is selling someone an EV," he said. "The hard part is actually manufacturing one and at a price someone is willing to pay."
Even if Mercedes has production down to a science that Tesla is still learning, it also faces the cost challenge of electric vehicle manufacturing acknowledged Thomas Weber, Daimler board member responsible for Daimler Group research and Mercedes-Benz cars development in a presentation at the company's TecDay 2016 event in June at its Stuttgart headquarters. 
"Especially in the early days, new technologies are always somewhat more expensive. But there are also a number of positive aspects when you buy an electric vehicle: low operating costs, low noise, lots of driving fun and of course less impact on the environment."
But hard work and technological progress will help bring EV costs down to manageable levels, Weber predicted.
"A lot will happen in this area in the coming years that will help us to drive farther and make electric mobility more affordable. Thanks to intensive research work, we see a doubling of the energy density in an unchanged installation space while the cost of batteries will be cut by half. 
"With the introduction of the post-lithium-ion technology, of which the lithium-sulphur systems are currently the most promising, we will have an entirely different playing field in the next decade."
Those are the sorts of optimistic promises Tesla founder Elon Musk is known for, but Weber makes them with the industrial might of a German manufacturing titan behind him, so between the two of them, EVs may begin to realize their promise.
h/t: Motoring