The Mercedes G-Class Truck Is Stripped of All Amenities, and We Love It
It's fully outfitted with rubber matts and drain plugs.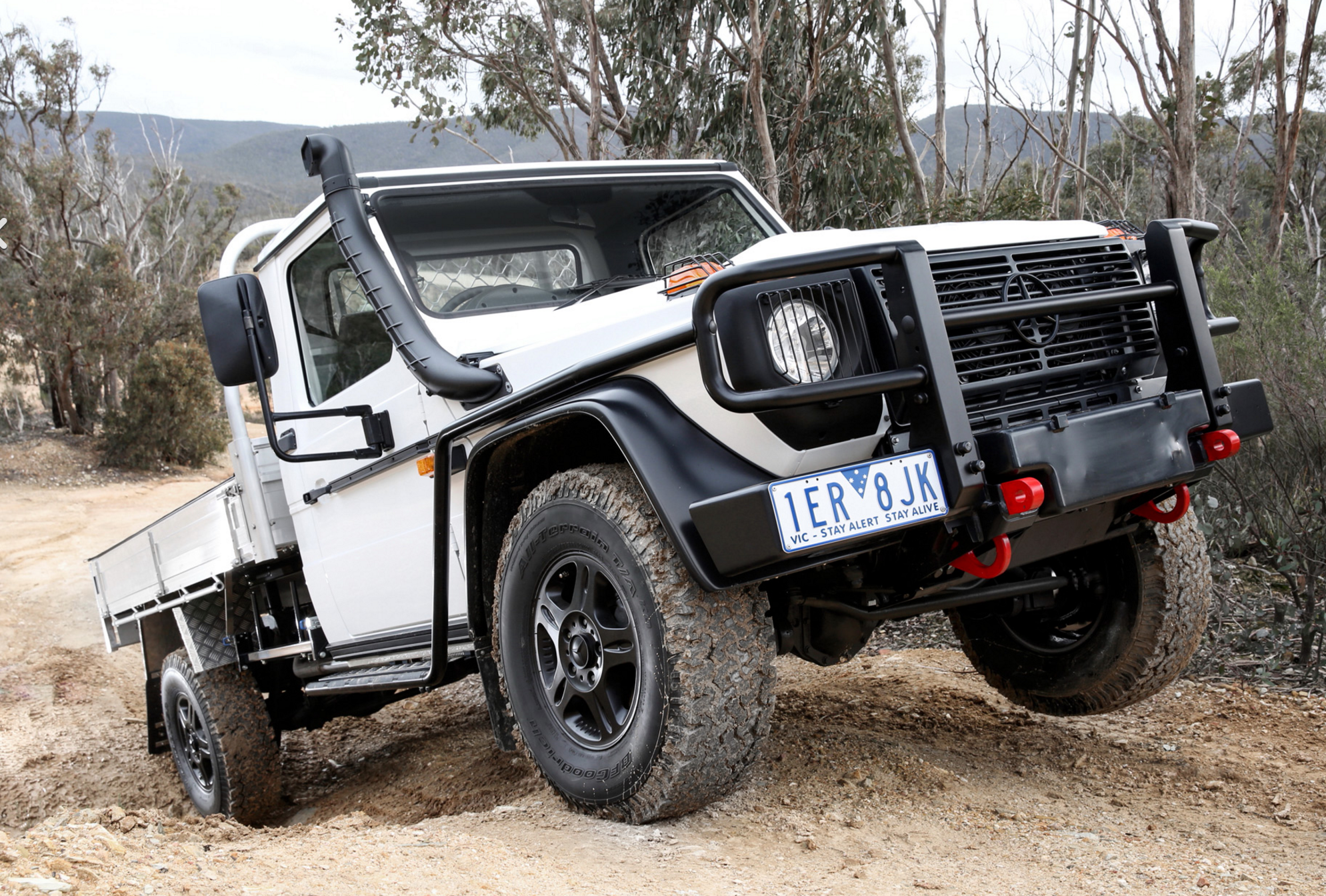 If Paul Hogan gets around to making a Crocodile Dundee reunion movie, Mercedes-Benz has a truck tough enough for his croc-fighting character: the G-Class Professional Cab.
Unfortunately for us, this truck is for the Australia-New Zealand markets, but not for America, continuing Mercedes' habit of teasing us with kick-ass off-roaders we can't get here.
With a starting price that equates to $89,000, it would be a pricey pickup, but customers can't get enough things G-Wagen it seems. Indeed, the Graz, Austria factory that turns out Mercedes legendary 4×4 topped 20,000 units built for the first time in 2016.
In this configuration, the G-Wagen has a two-seat cab with an open cargo bed, so it is not your regular G-Class SUV. But it has the same four-wheel drive off-road capabilities, and in this case, uses a 3.0-liter turbodiesel V6 engine rated at 181 horsepower and 295 lb.-ft. torque.
While this menacing monster wears the three-pointed star, don't look inside for the amenities typical of the brand's luxury rides. Instead, there are rubber mats and drain plugs in the floor, making this truck ready to be hosed out.
It is nice to know that Mercedes can build something like this that isn't too precious to get its hands dirty doing some real work. Crocodile Dundee would approve.
h/t: Motorauthority