Behold the Jaw-Dropping Mercedes Maybach 6 Cabriolet, An Absolute Instant Classic
It's like something a cartoon supervillain would drive.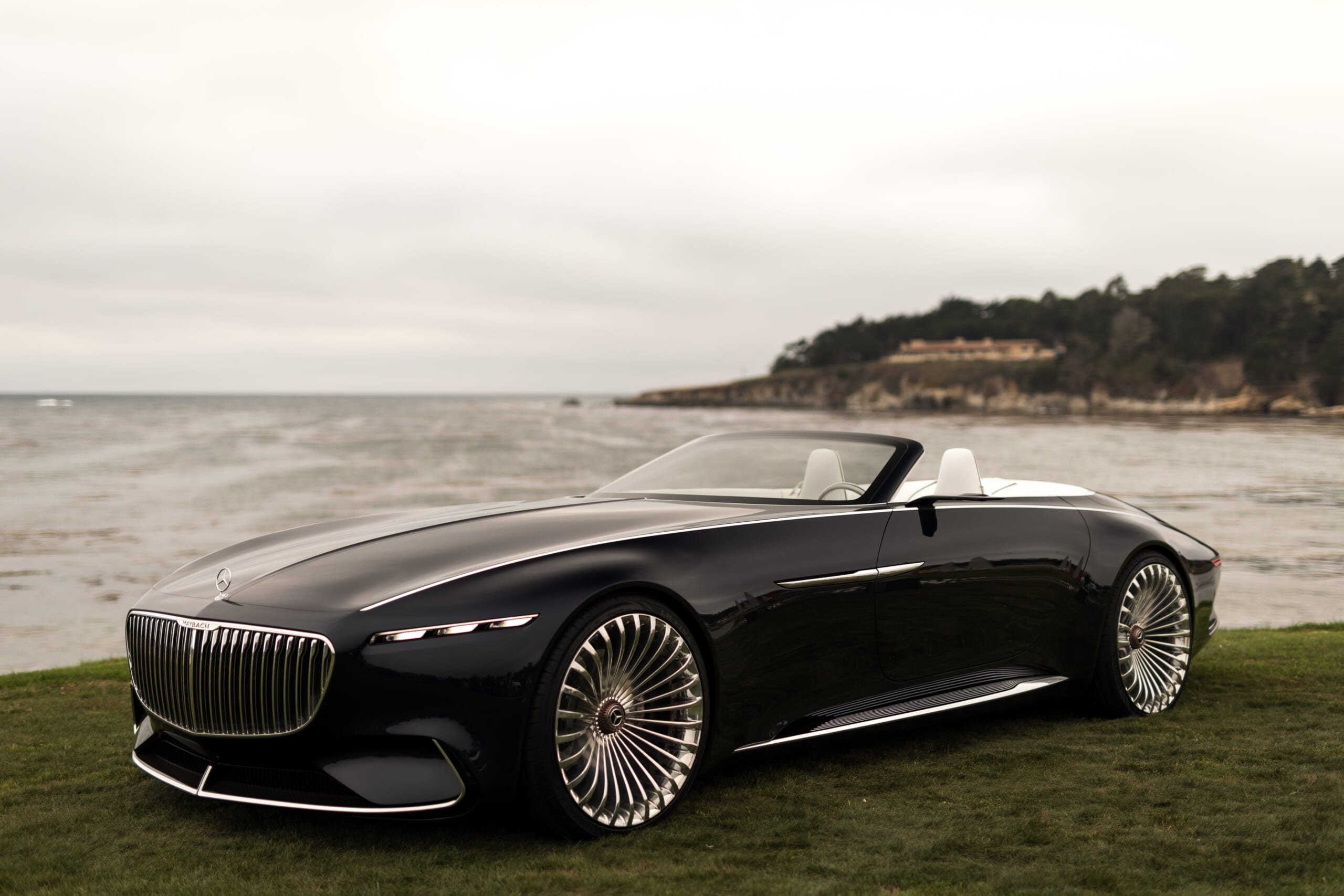 Visitors to the Pebble Beach Concours d'Elegance typically spend an abundance of their time at the event wistfully observing that "The don't build 'em like that anymore."
But with the Mercedes-Maybach 6 Cabriolet, Mercedes has built one like the timeless beauties exhibited on the lawn, a devastatingly gorgeous instant classic ready to take its place alongside existing members of the vintage car pantheon.
"The Vision Mercedes-Maybach 6 Cabriolet takes modern luxury into the realms of the ultimate in luxury, and is the perfect embodiment of our design strategy," explains Gorden Wagener, chief design officer of Daimler AG.
"Breathtaking proportions combined with a luxurious "haute couture" interior help to create the ultimate experience," he continued.
The concept stretches nearly 20 feet long and rolls on imperial 24-inch center lock aluminum wheels, creating an imposingly striking profile.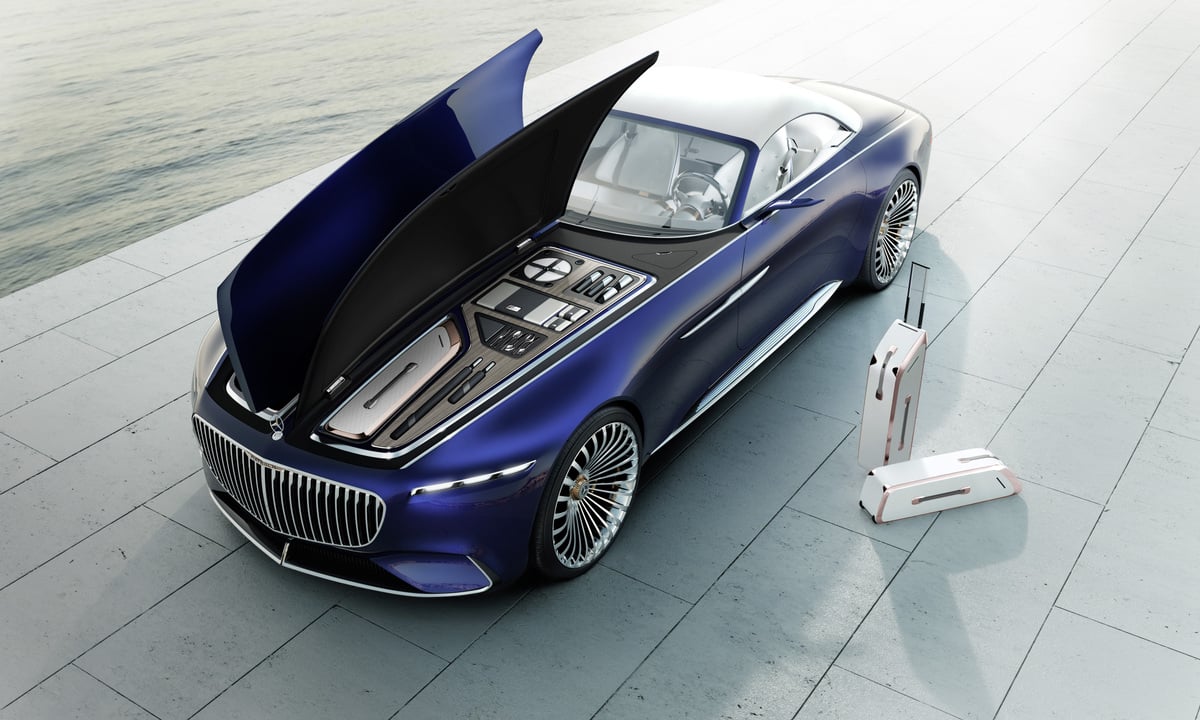 While the Mercedes-Maybach 6 Cabriolet's sheetmetal offers a nod to the past of hand-crafted boattails, its powertrain looks only forward, with an all-electric drive system producing 750 horsepower that boosts the car to 60 mph is less than 4.0 seconds.
Top speed is electronically limited to 155 mph and the battery's driving range is 200 miles. A monstrous 350 kilowatt charging system will give the Mercedes-Maybach 6 Cabriolet enough extra juice for 60 miles of driving in just five minutes.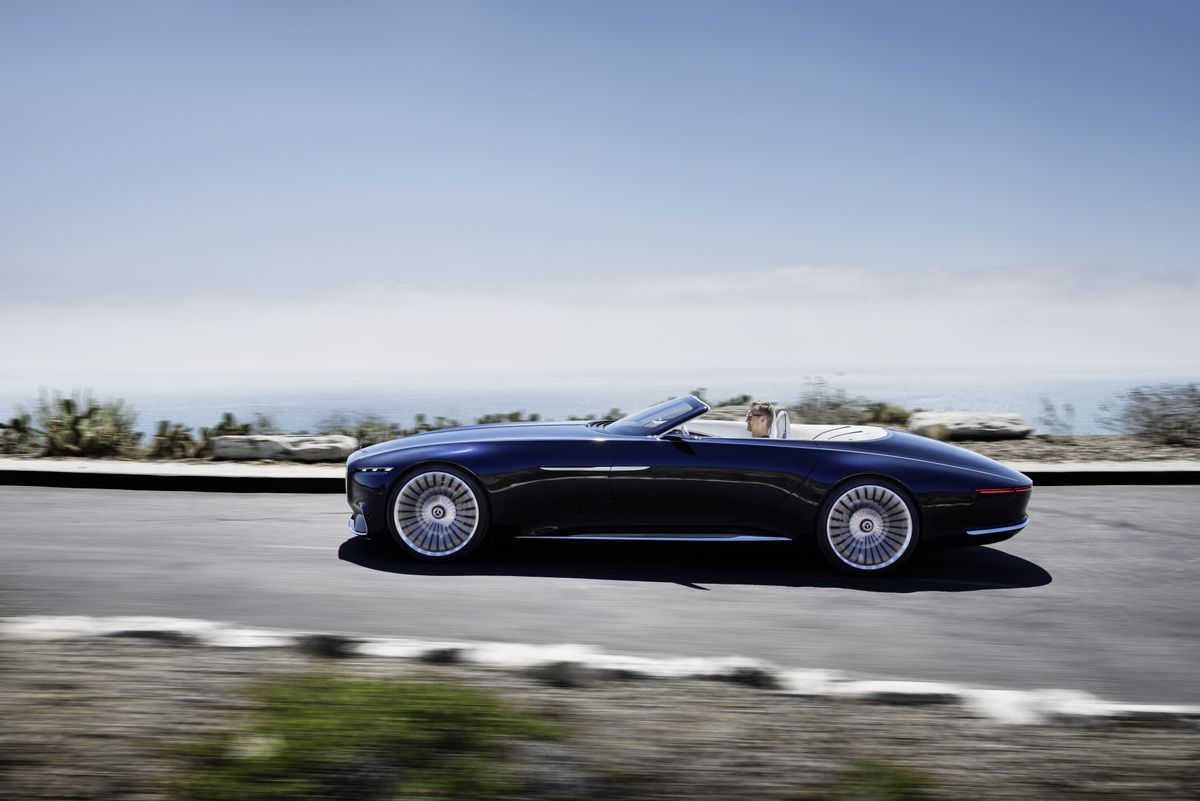 Notably, this particular show car does not have the word "Vision" in its name, as have other concept cars that were not built with production in mind, so we can hope maybe that is hint that Mercedes will actually build a run of these incredible machines for future Pebble Beach shows.