The Mercedes-Maybach G 650 Landaulet Is the Behemoth Benz We've Been Dreaming Of
It's a beast.
Mercedes-Benz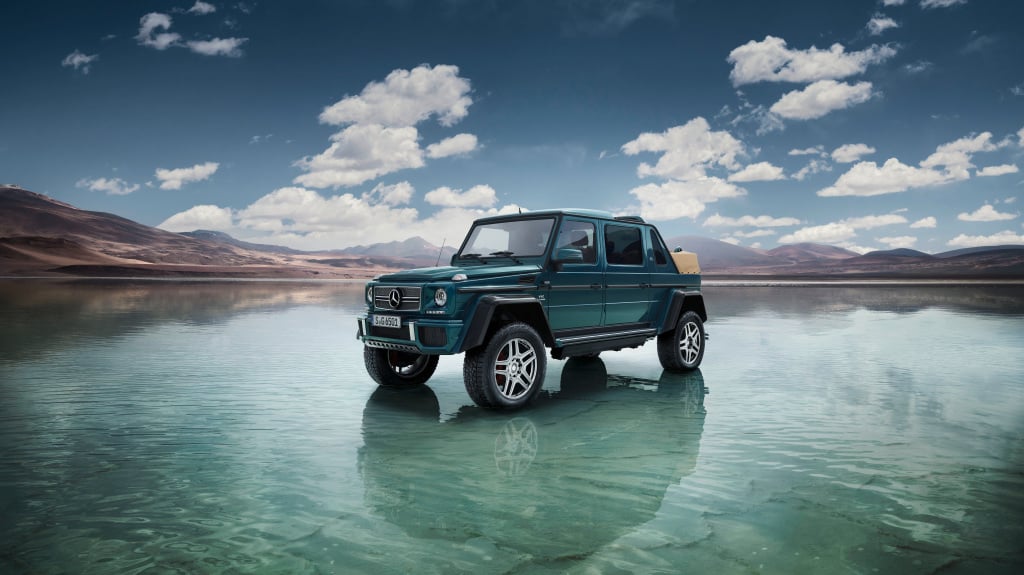 Somehow the world's plutocrats will have to find a way to survive with only 99 Mercedes-Maybach G 650 Landaulets planned for construction. The behemoth's visual impact was not apparent until its public debut at the Geneva Motor Show.
This $800,000 titan stands more than 7 feet high, owing to its massive 22-inch wheels and portal axles which lift the axles to the top of the wheel rather than aligning with the wheel center in conventional fashion.
When oligarchs seek a imposing chariot more likely to induce the masses to step back rather than rush forward on their arrival, the G 650 Landaulet will surely be the new vehicle of choice.
https://www.youtube.com/watch?v=o7uGiiHsVr0
Ensconced in the G 650's rear seats, the occupants will be lounging in unprecedented opulence. A nearly two-foot extension to this special G-Wagen's wheelbase provides enough rear legroom for installation of a pair of first-class aircraft style reclining seats separated by a console featuring cupholders that will either heat or chill drinks. 
Each seat has its own 10-inch video entertainment display and the whole rear cabin can be separated from the front seats by a glass partition. And while that glass is naturally transparent, a press of a button turns it opaque electronically for privacy.
The Landaulet's roof peels back to provide the rear seats with sun and fresh air, while preserving the security and seclusion provided by the regular vehicle side windows and door frames.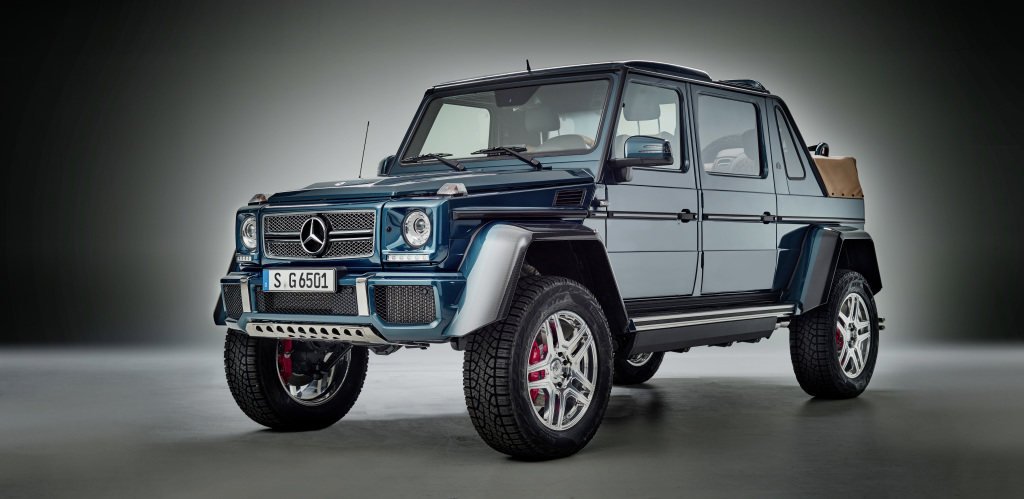 The chauffeur will appreciate the 630 horsepower of the twin-turbocharged V12 powerplant and the unparalleled off-road capability provided by locking differentials and the amazing ground clearance from the portal axles to ensure that pursuing paparazzi are left behind.
Of course, the need to evade pursuers supposes anyone would be foolish enough to chase the occupants of such a vehicle as the Landaulet. One suspects that would not likely be prudent, and the machine's unbelievable physical presence underscores that point.