Explore the Wild in Total Luxury With the Mercedes X-Class Custom Camper
When you just don't feel like roughing it…
Photo: Mercedes-Benz
Mercedes-Benz released their X-Class line of luxury pickups last year, and, of course, their first-ever entry into the light truck class demands a commensurate camper attachment. 
The German automaker just introduced two outdoor-ready concepts that will be featured at Stuttgart's Caravan, Motor, Touristik (CMT) show this month.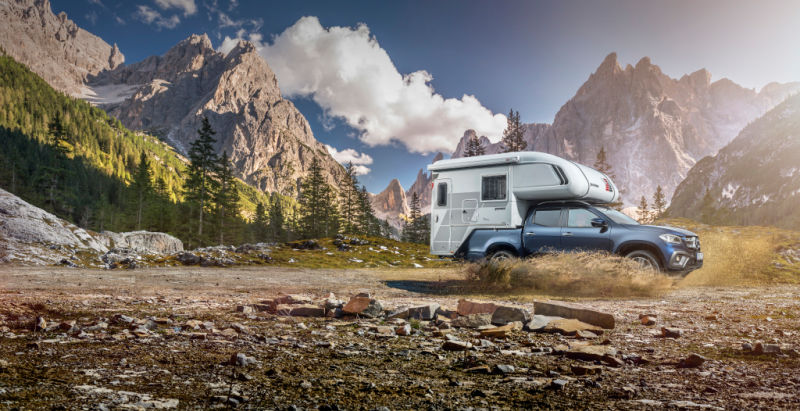 Pictured above is Tischer's design. The Dutch bodybuilding company's demountable cabin system measures 60 inches wide and offers all of the vital essentials one needs on a cross-country excursion. 
A complete living area includes a kitchen with a 3-burner gas stove, folw-away wash basin and swiveling toilet, and three seats that can be converted into a second bed. With almost six feet of headroom, claustrophobia won't be an issue. 
VanEssa's bid trades the Tischer's bulk for a seriously slick design. A pull-out module stows a fully-equipped kitchen that includes a coolbox, cooking and wash facilities and a space for crockery and supplies. 
The load compartment is protected by a cover made out of water-resistant teak wood. Used in conjunction with a folding tent, the system provides a nomadic individual with the tools they need to thrive just about anywhere. 
Of course, these high-end pickups look best without any attachment. Check out awesome new photos of the X-Class below: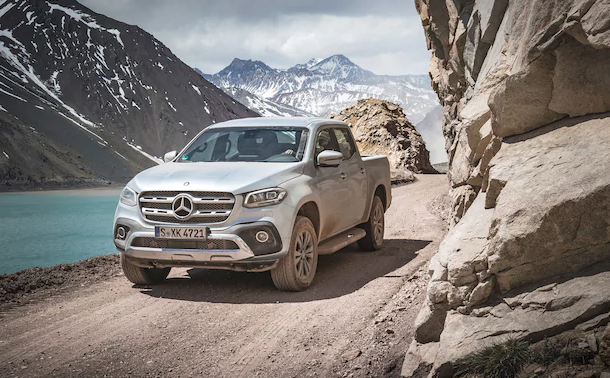 h/t: Jalopnik