This Hummer H1 Restomod Is a Blacked-Out Bruiser
Embrace the dark side with this classic custom 4×4.
Mil-Spec Automotive
When Maxim first covered the "Launch Edition" of Mil-Spec Automotive's custom Hummer H1, we called it the "baddest thing on wheels."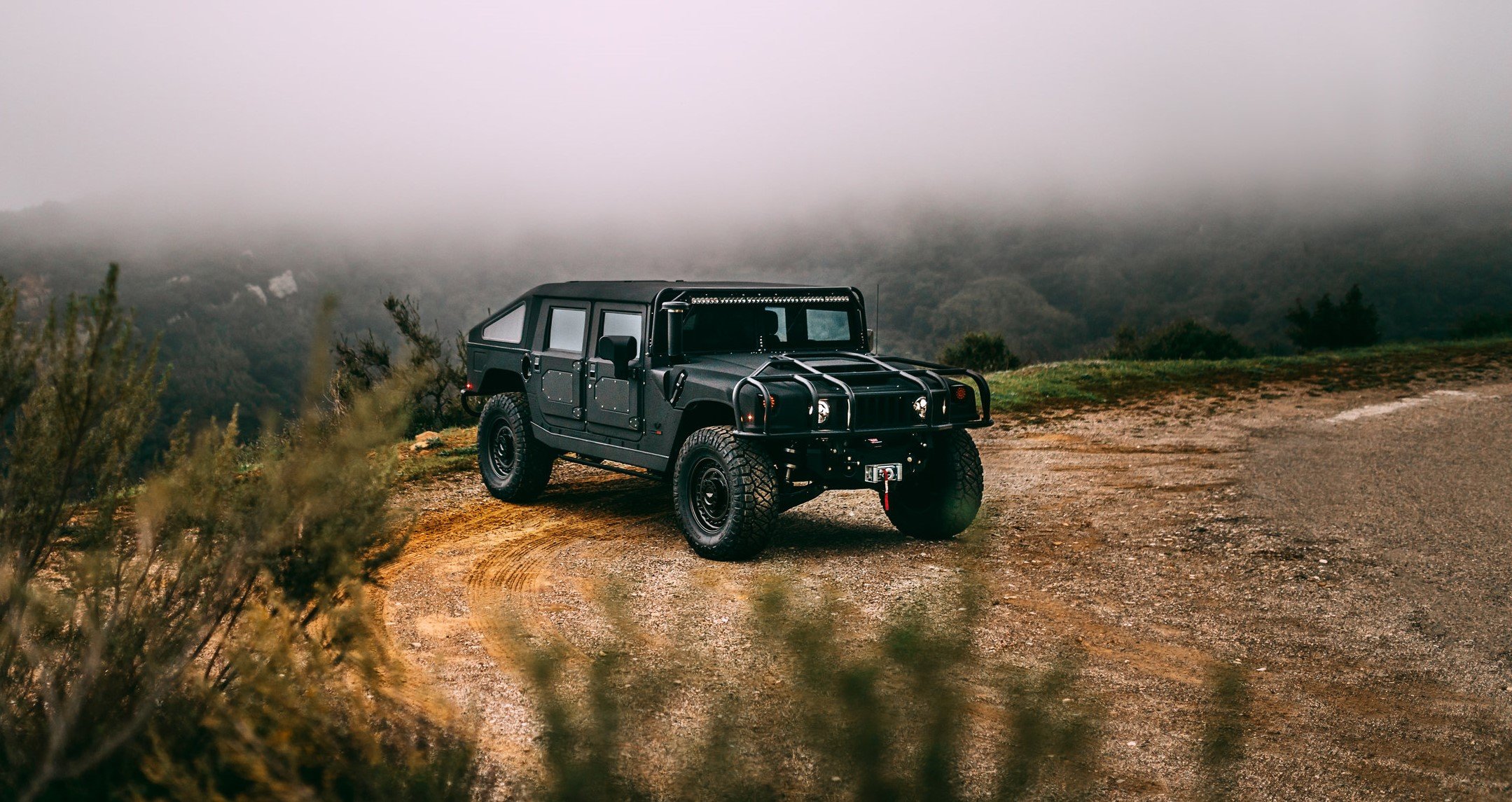 A tad overzealous, perhaps. But in any case, the the Michigan-based shop's latest creation may have already seized that lofty title from its pumped-up predecessor. 
Mil-Spec's sixth iteration, the Launch Edition #006, has much of what we loved about the original restomod. Its 6.6-liter Duramax turbodiesel V8—the biggest engine ever offered in the production H1—has been tuned to produce 1,000 lb.-ft. of torque and 500 horsepower. A commercial-strength six-speed automatic gear box handles the massively increased output.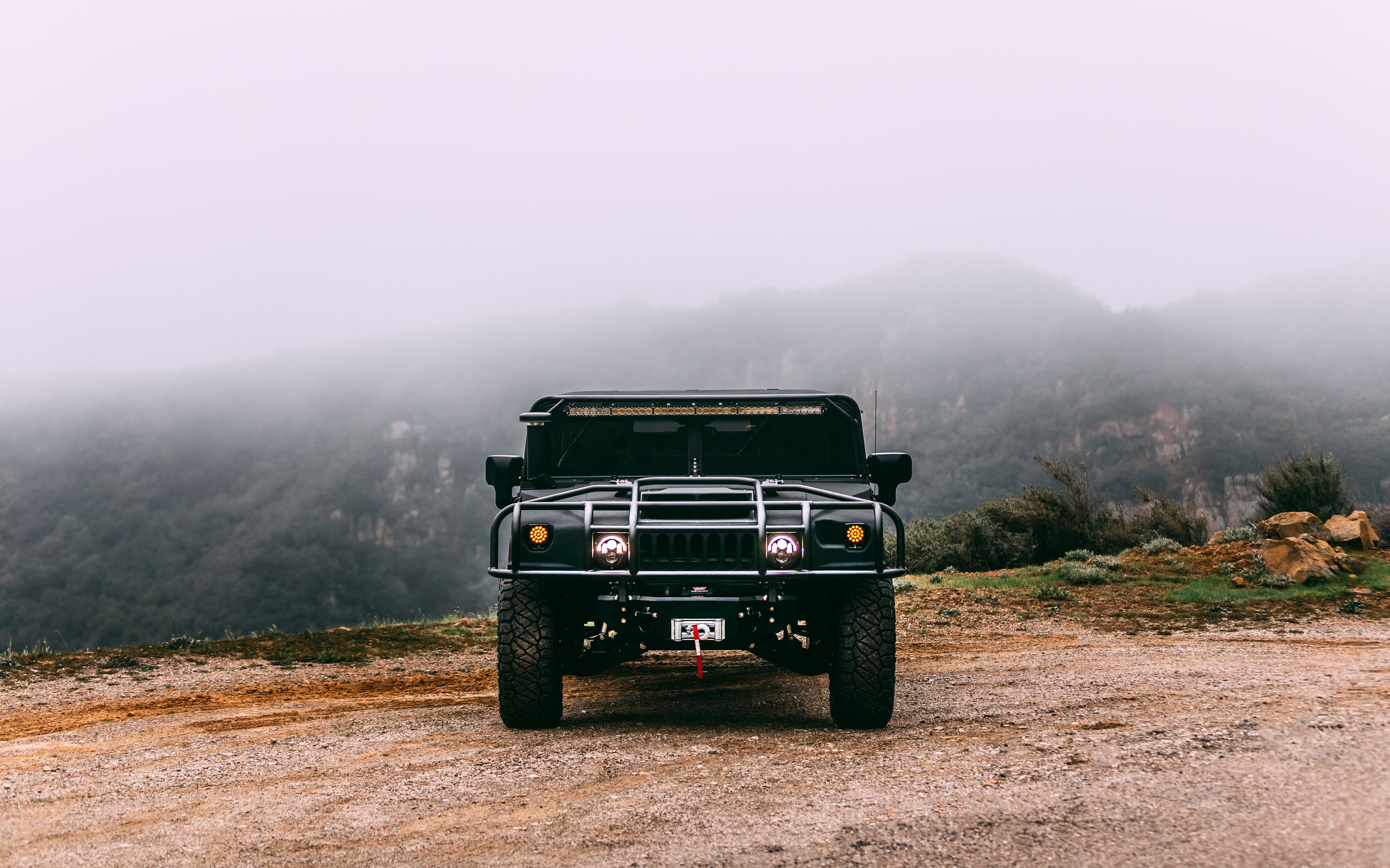 The murdered-out shell is also still covered in aerospace-grade aluminum paneling, and the whole thing rides on an eight-way adjustable air suspension with four inches of travel.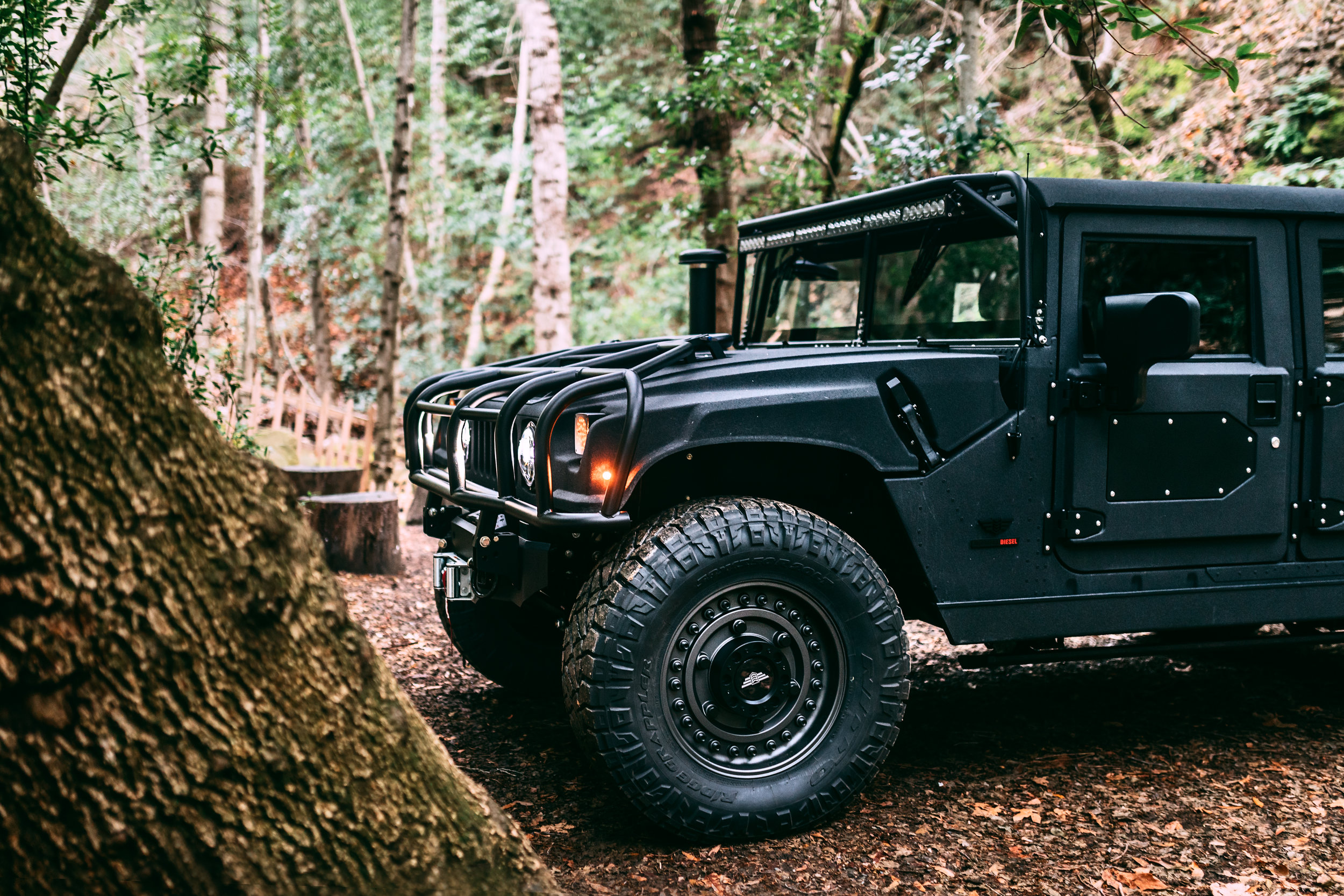 But whoever commissioned this thing wanted an extremely utilitarian design, and Mil Spec was happy to oblige. 
Motor 1 reports that the #006 specifically boasts a functional hood scoop, aluminum snorkel intake for driving in deep water, a giant tubular bumper, and a 60-inch LED bar mounted above the windshield. A set of 20-inch Black Rhino Armory wheels wrapped in 38-inch all-terrain tires top off the exterior changes.
A black interior that matches the body is swathed in a mix of leather and marine-grade canvas. The floor is coated in weather-proof vinyl, and there's extra soundproof materials embedded throughout to ensure that V8's roar isn't too intrusive. And because the H1 is so freakin' big, Mil-Spec had room to equip both the rear and front seats with separate AC units. 
All of this off-road-worthy awesomeness doesn't come cheap: the Launch Edition #006 ran the buyer just under $300,000. But it's still listed on their website, so feel free to inquire here.