Porsche Celebrates a Million 911 Models With a Killer One-Of-A-Kind Special Edition
You could probably order one of your own, but there's a catch.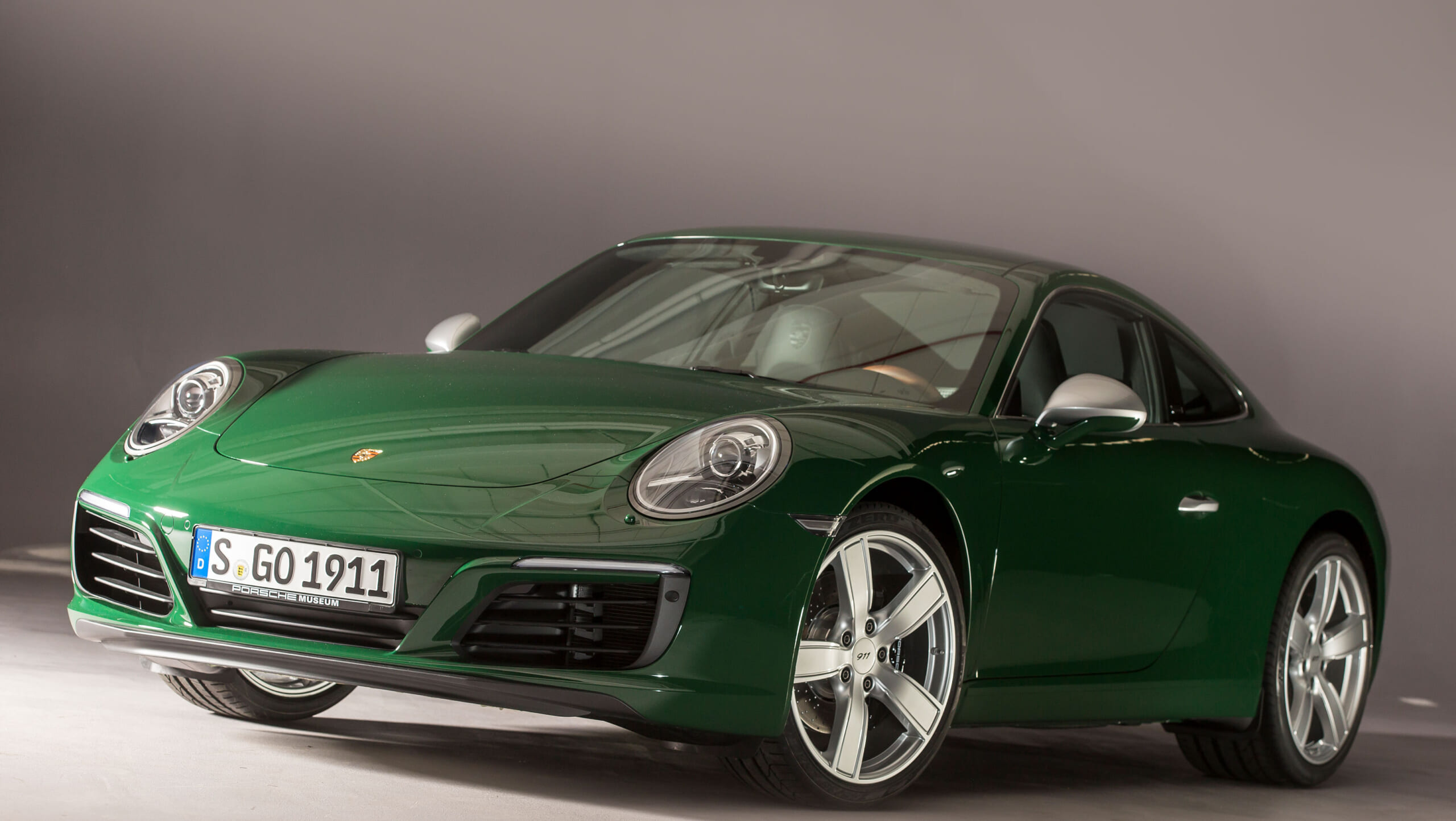 When the Porsche 911 debuted in 1964 no one could have predicted that eventually fans would be commemorating the construction of the millionth model, yet here it is. 
https://vimeo.com/216983589″ tml-render-layout="inline" tml-embed-thumbnail="https://i.vimeocdn.com/video/634106758_1280.jpg
This retro design is the same Irish Green hue as the original. Numbers and lighting on the instrument cluster are also a shimmering green. Why this distinctive shade? It was Ferdinand Porsche's favorite. The circular bezels on the gauges are a complementary silver, just as they were on the original car.
A mahogany-rimmed steering wheel and houndstooth-pattern upholstery add to the cabin's '60s ambiance. Outside, the 911 bears the Porsche crest badges used in the 1964 design rather than contemporary badges.
The customization on this car—which will be retained by Porsche—was done by Porsche Exclusive, the in-house modification shop. That means if you love this throwback look, you could have them build one with exactly the same features.
Or, you could satisfy yourself with a One Millionth 911 watch from Porsche Design. Its titanium case and instrument dial are matte black, but the second hand is the same Irish Green as the millionth 911, and the watch band is stitched with the thread originally used in 911 interiors.