Harley-Davidson Is Turning Out Some Big, Bad Engines In 2017
The Motor Company reveals the Milwaukee Eight, its ninth-generation Big Twin engine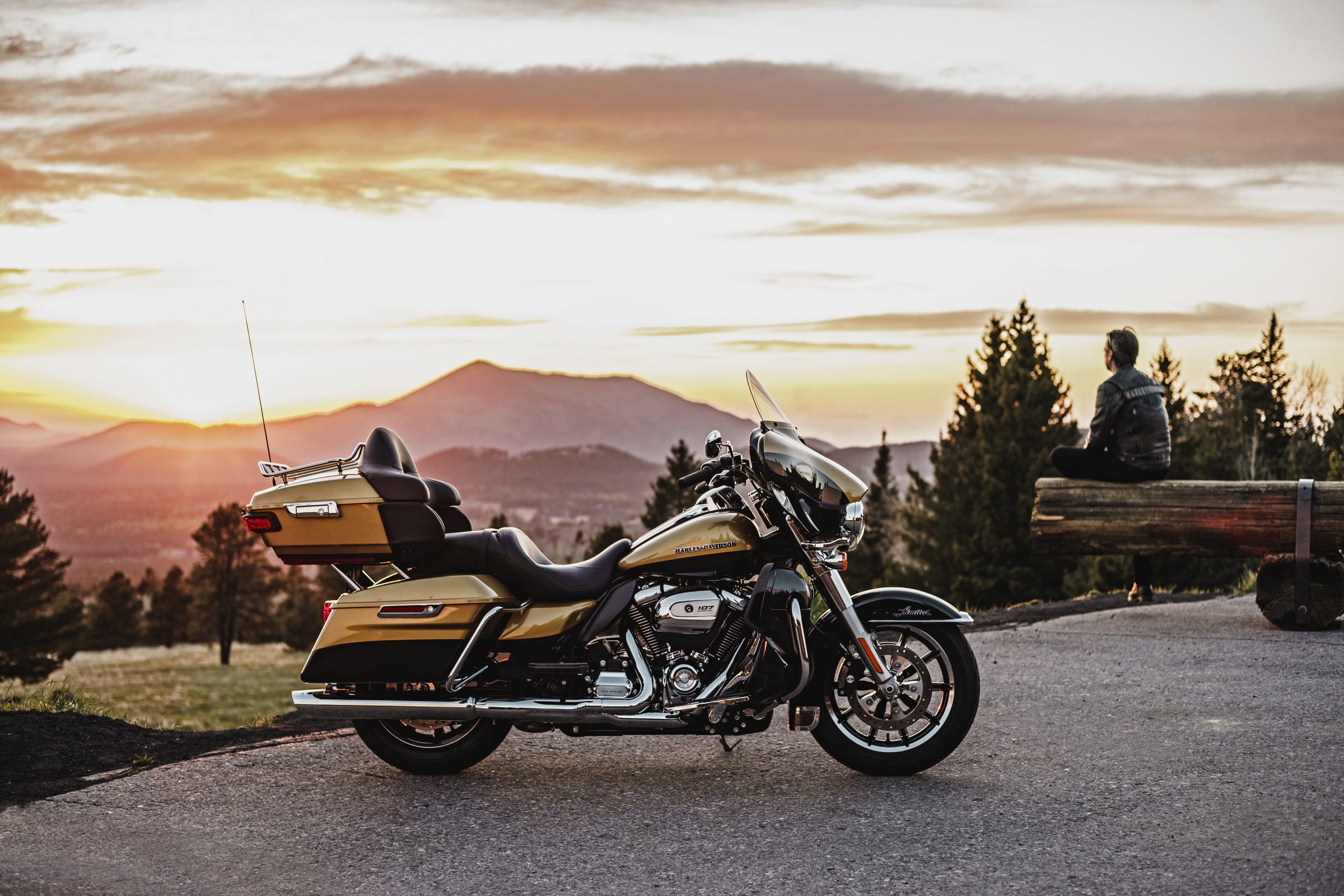 Harley-Davidson's traditional style has left the company firmly anchored to its history. This can make development of new, improved technology a challenge, as customers expect the company's bikes to stick to a familiar formula.
https://www.youtube.com/watch?v=r0a02sLwOAo
That was the challenge for designers and engineers in developing the company's latest version of its Big Twin line of large-displacement V-twin powerplants. The Milwaukee Eight engines will debut in Harley's big touring models, which will benefit from the engine's added power when hauling passengers and luggage from sea to shining sea.
These engines are even bigger than before. They feature displacements of 107 cubic inches and 114 cubic inches (the outgoing Twin-Cam engine topped out at 103 cubic inches). Additionally, they feature four-valve cylinder heads for more efficient air flow and higher compression for more power, with the result being a 10 percent increase in torque. The name comes from Harley's hometown and the engine's eight valves, which increase airflow by 50 percent.
Harley is seemingly averse to a stopwatch, but the company says that the new engines will let 2017 motorcycles pull a two or three bike-length lead on the 2016 models when accelerating to 60 mph.
Engineers have refined the engine's heat flow in a bid to avoid cooking the rider and passenger in hot weather and a new internal counter-balancer cuts vibration. One detail that is a big deal for touring bike riders—who often have numerous power-draining accessories—is an improved alternator that provides a 50 percent increase in available electrical power.
But what matters to riders is how it looks and how it sounds. Lighter valves and improved design of various engine covers quells internal engine clatter, permitting a louder, richer exhaust note. 
Careful styling of the engine has helped the Milwaukee Eight work its way back toward the leaner appearance of older engines that are the bread-and-butter of custom builders, such as the Shovelhead. 
"I always looked at Evolutions and I looked at Twin-Cams and wished there was a little more visual dynamicism happing, and this motor really delivers that in spades," said Brad Richards, director of styling and design.  "We really over-emphasized the heads, and then the base of the cylinder is very narrow, like an athlete's back."
More power, better sound and better looks. It is a combination that keeps Harley riders coming back for more.