This Custom BMW R80 Is a Rolling Piece of Aluminum Art
Just don't hang it on a wall.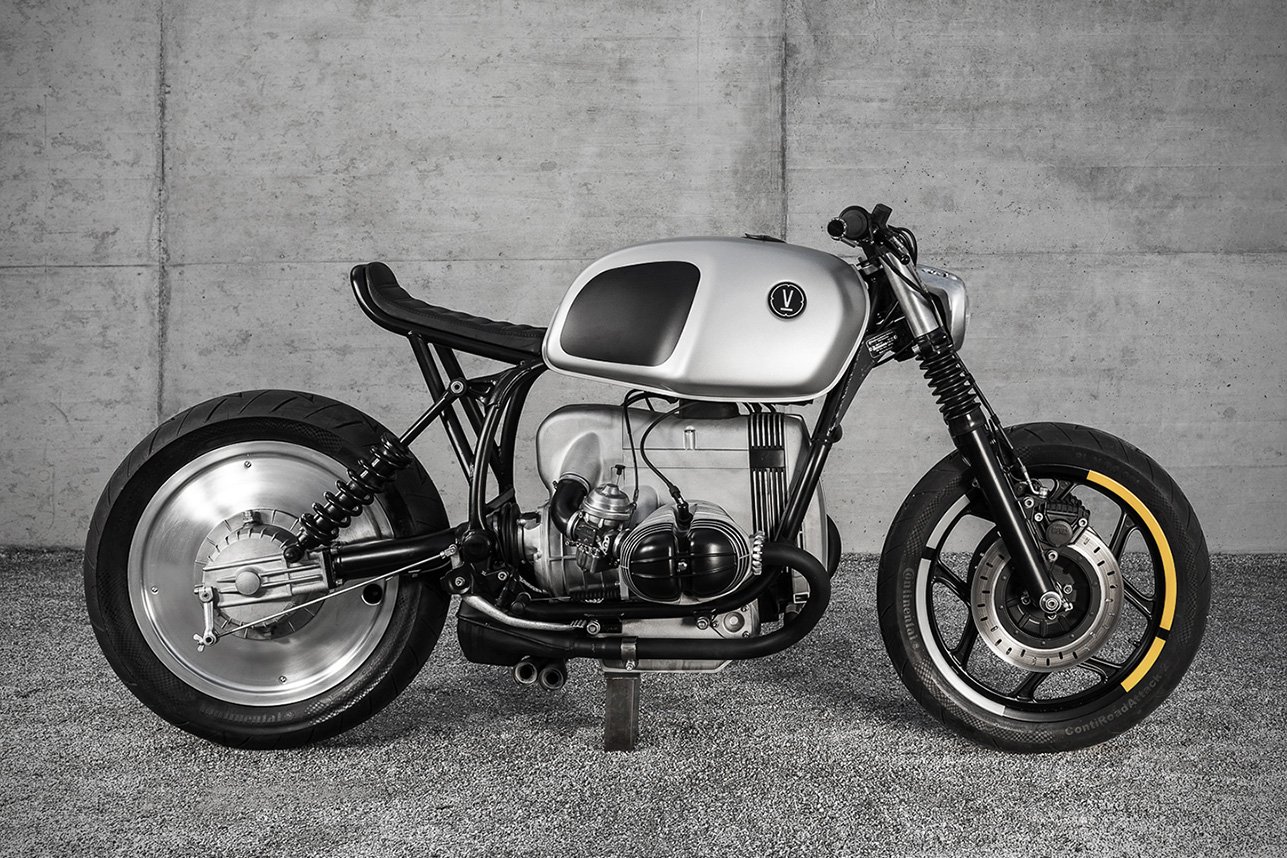 Graz, Austria's Vagabund Moto has created an amazing machine age BMW R80RT that streamlines the original bike's clunky lines into a slick, sleek expression of mechanical design in this custom, dubbed "V05."
Minimalist style demands maximum consideration. While the solid aluminum disc rear wheel may grab the eye, other details are made intentionally invisible, like the license plat holder that is camouflauged to blend in with the wheel and tire. 
While the gas tank is original to the bike, it has been subtly relocated to align with the new seat. Vagabund turned to some off-the-shelf aftermarket bits for the speedometer, turn signals and hand controls, but had a local artist produce the one-off headlight housing. 
The well-hidden exhaust is also new, another example of Vagabund's impressive attention to detail. Watch for more incredible rides sure to come from this shop.
h/t: Pipeburn