This Custom 808-HP Ford Mustang Is the Most Expensive New 'Stang On The Market
The Gulf Oil-themed Mustang honors Ford's rich racing history with crazy power and an iconic colorway.
Brown Lee Ford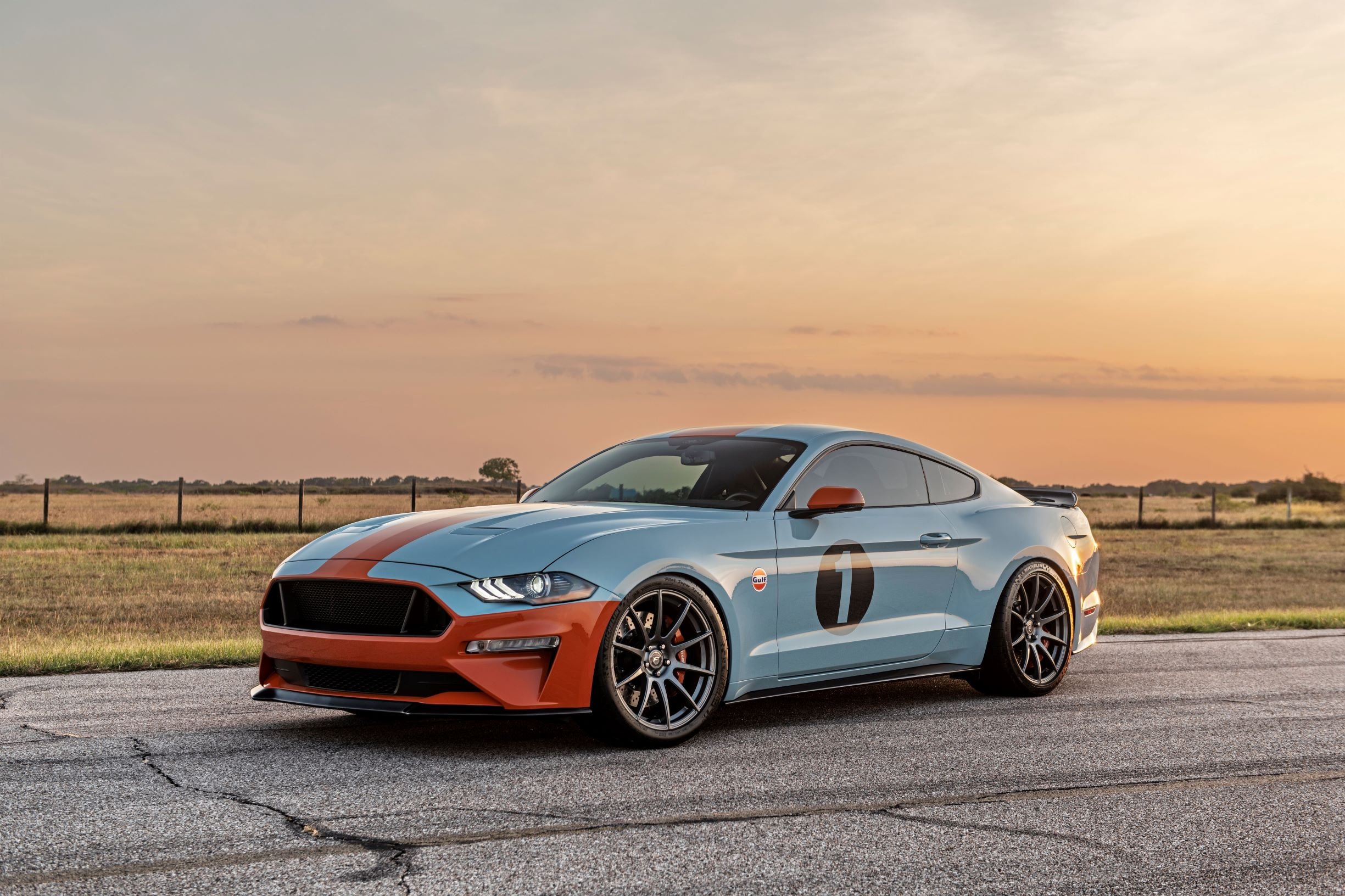 The 2020 Ford Mustang Shelby GT500 will be the most powerful production 'Stang ever when it arrives with 760 horsepower, but that title means little in the world of crazy customs.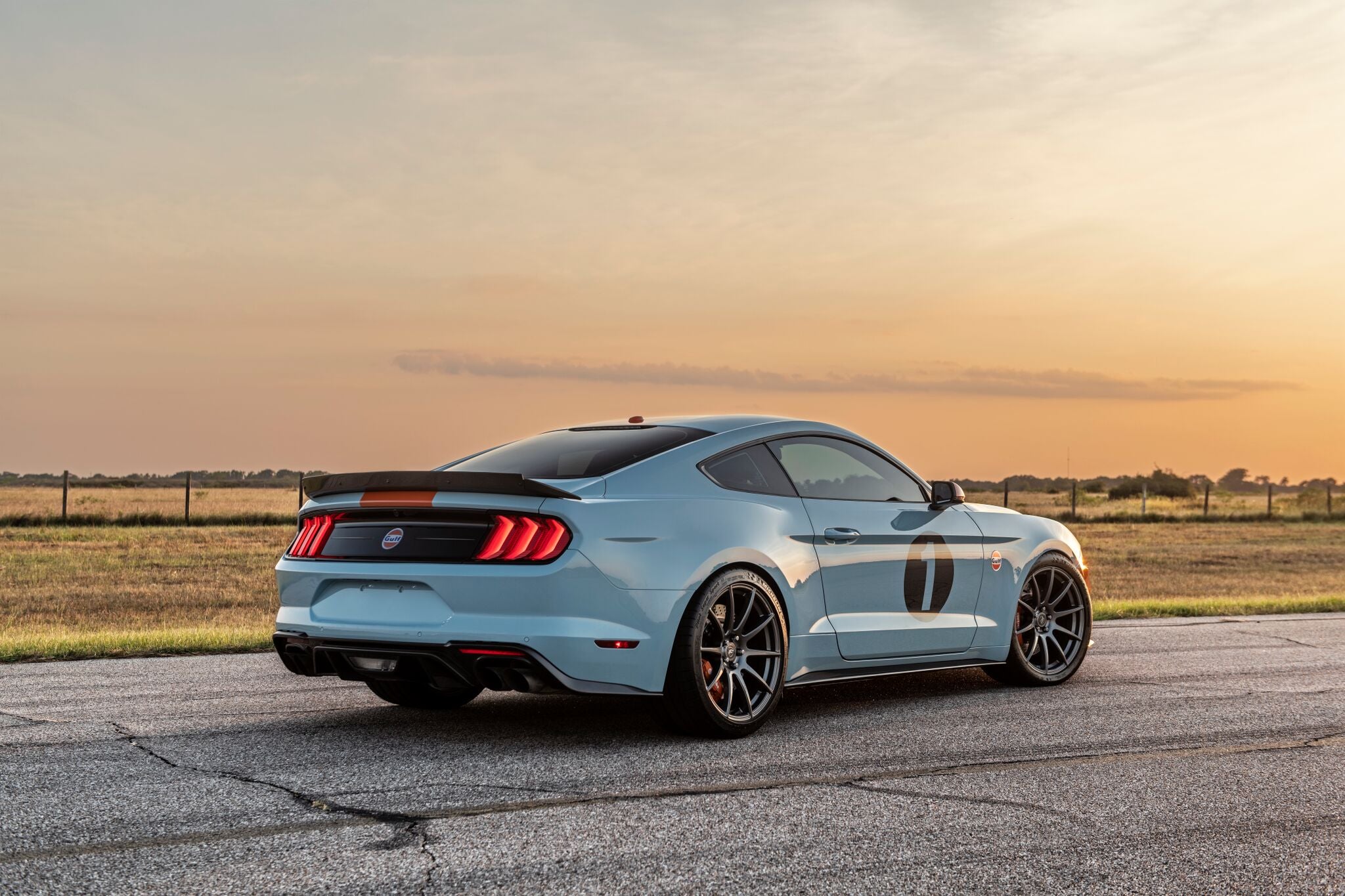 Take this souped-up example from Morrison, Tennessee-based dealership Brown Lee Ford. An exclusive "Gulf Heritage Edition" package available on the 2019/2020 Mustang GT equips the its 5.0-liter V8 with a gargantuan 3.0-liter supercharger that ups output to 808 hp.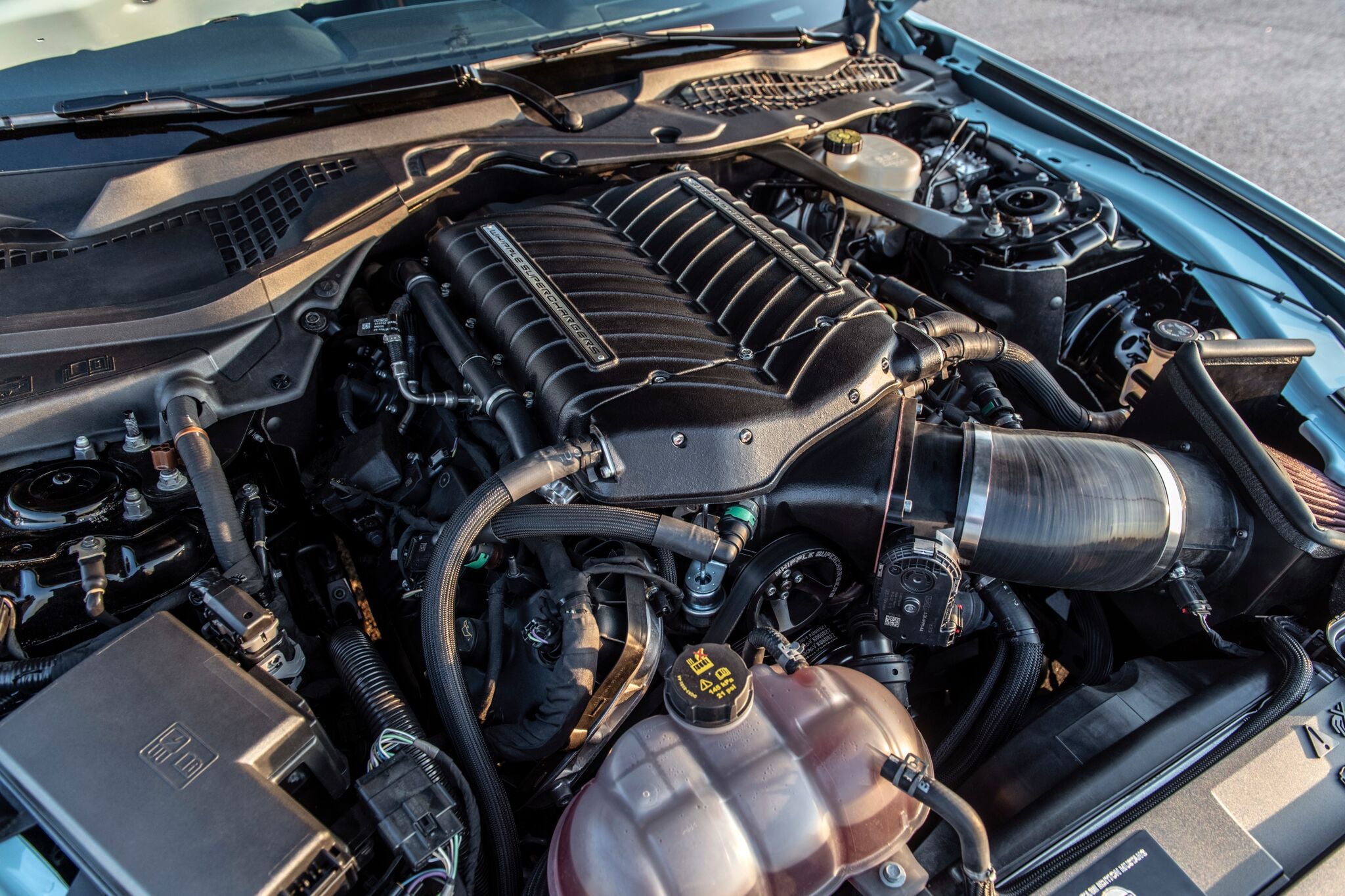 The pony car also gets sky-high price tag of $139,995, making it the most expensive new Mustang available right now, as The Drive Notes. 
That lofty ask buys more than substantially increased power and other upgraded components like carbon fiber wings, bright orange Brembo brakes, custom 20-inch wheels with a gloss gunmetal finish, a lowered sports suspension and performance-enhancing fuel injectors. 
You see, Gulf Oil has given Brown Lee official license to use the gas company's blue and orange racing livery, an iconic colorway that was donned by Ford's 24 Hours of Le Mans-winning race cars in 1968 and 1969. 
Gulf badges are also embedded in an owner's choice of Recaro or standard seats, and special serial-numbered plaques on the dashboard and engine bay denote which one of just 119 examples you're driving. 
Available on convertible or coupe models, contact Brown Lee Ford online if you're interested in picking up the tricked-out Gulf Oil Heritage Mustang.