The Secret History of Italy's Most Storied Motorcycle Brand
Get to know Moto Guzzi, who have been building some of the world's most badass bikes for almost a century.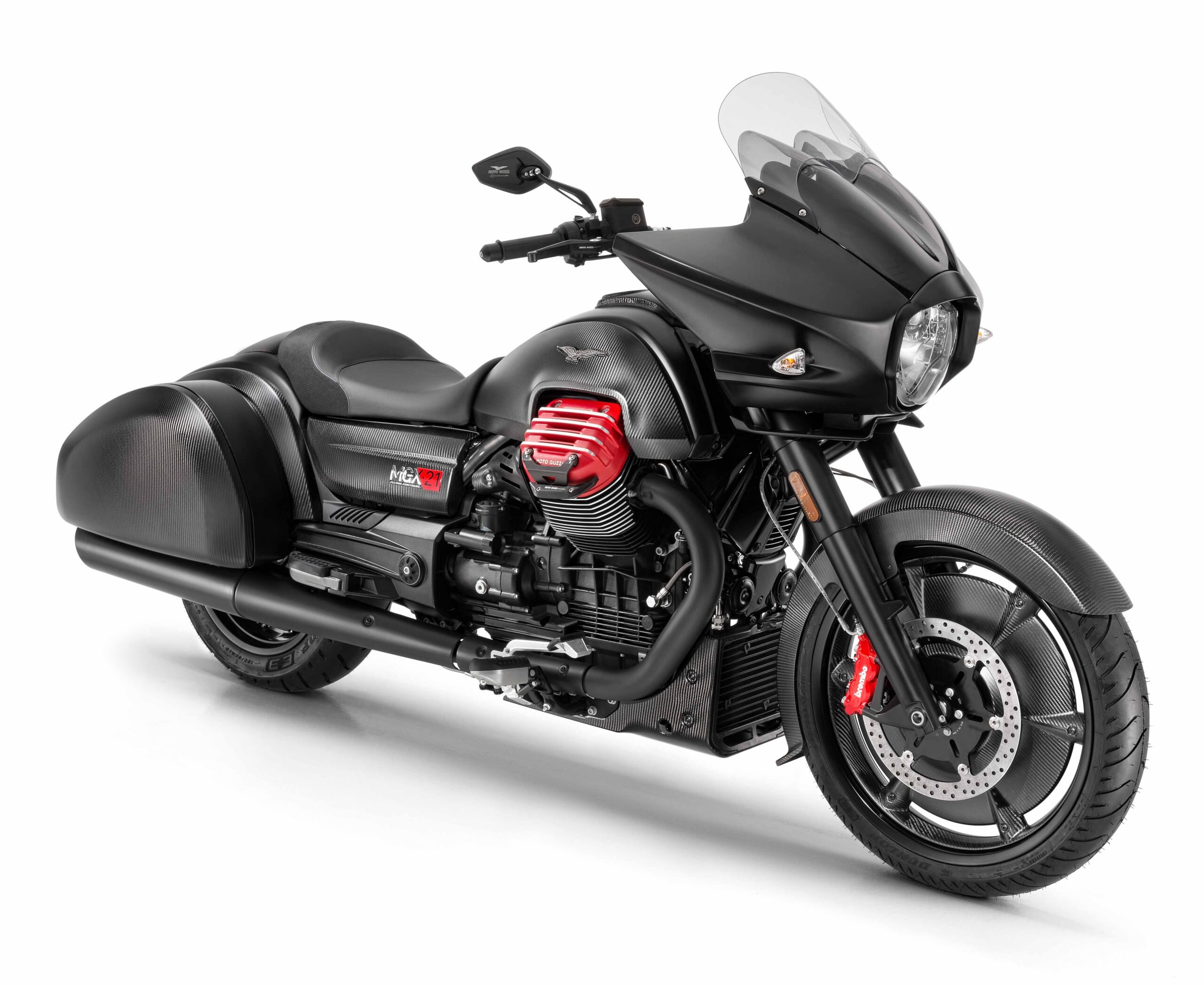 Few things get motorcyclist obsessives as amped as seeing a mint Moto Guzzi out on the street. Though Guzzis haven't always resonated with the market, Italy's oldest motorcycles have always been distinctive, full of character, and wholly unique. For superfans like Ewan MacGregor, who calls himself a "Guzzisti," it's astonishing that a brand with such a rich, vibrant narrative, dotted with a lifetime of accolades, stays out of view from the mainstream.
Moto Guzzi came to life on March 15, 1921, in Mandello del Lario, a small town on the shores of Lake Como where the company is still headquartered. Owner and founder Emanuele Vittorio Parodi and his son, Giorgio, along with family friend Carlo Guzzi, helped create the brand's first mass-produced bike, the Moto Guzzi Normale, which had a single-cylinder engine producing a whopping 8 horsepower. 2,065 examples of the Normale came out—not bad for a first go—followed by a slow-but-steady flow of bikes that included the 1928 GT 500 Norge, one of the first production motorcycles with a rear suspension. Moto Guzzi also found success on the racetrack, with its lightweight grand prix bikes winning several world championships.
World War II strangled development of motorcycles, but when the war ended, Moto Guzzi shoved its way into the spotlight by releasing the Guzzino 65, also known as the Cardellino, which became the brand's best-selling bike. But motorcycles were losing ground to scooters, like the venerable Vepsa, so Moto Guzzi tried to score with the scooter-like Galletto in the early '50s. It didn't really take off. With the popularity of motorcycles waning through the '50s, Moto Guzzi found itself in a sticky financial situation. The company pulled out of motorsports in 1957 and by 1964, Moto Guzzi had serious money woes.
In '67 Società Esercizio Industrie Moto Meccaniche (SEIMM) took the reins at Moto Guzzi, knowing it would be a struggle to make the business profitable again. At the same time engineers at Moto Guzzi were shoehorning a V-8 engine, designed by employee Giulio Cesare Carcano for Moto Guzzi's defunct racing program, into a production bike, the '67 V7 700. The air-cooled, 90-degree transverse V-twin engine almost immediately became a hallmark of Moto Guzzi engineering and design. In 1973 a company called De Tomaso bought SEIMM and, in turn, Moto Guzzi. Moto Guzzi started making money again and brought to life the iconic 850 Le Mans café racer, produced from 1975 to 1988. 
Moto Guzzi evolved and grew, developing a stronger design language, implementing novel mechanical systems, and further engineering its distinctive longitudinal V-twin engines. But Moto Guzzi stayed unfledged under De Tomaso, and that didn't change when Aprilia, another Italian motorcycle manufacturer, bought Moto Guzzi in 2000. Not until Piaggio Group bought Moto Guzzi in 2004, 83 years after the Normale came out, did the brand have any chance at becoming a household name.
New Moto Guzzi models began trickling out, each engaging and quirky in ways that attracted some and repelled others. Motorcyclists were excited when the V7 returned in 2008, still powered by a 90-degree transverse V-twin engine, even though it didn't quite capture the allure of its predecessor. 
Still, it remains the best-selling model in Moto Guzzi's nine-bike lineup. We're now seeing the fruits of a promise Piaggio made in 2009 to invest more heavily in Moto Guzzi, revamp its outdated Mandello del Lario facility, and develop a more diverse product portfolio, which includes the recently released MGX-21, a big, black bagger that hopes to steal sales away from Harley-Davidson. But Moto Guzzi still hasn't caught the attention of a new generation of riders—why?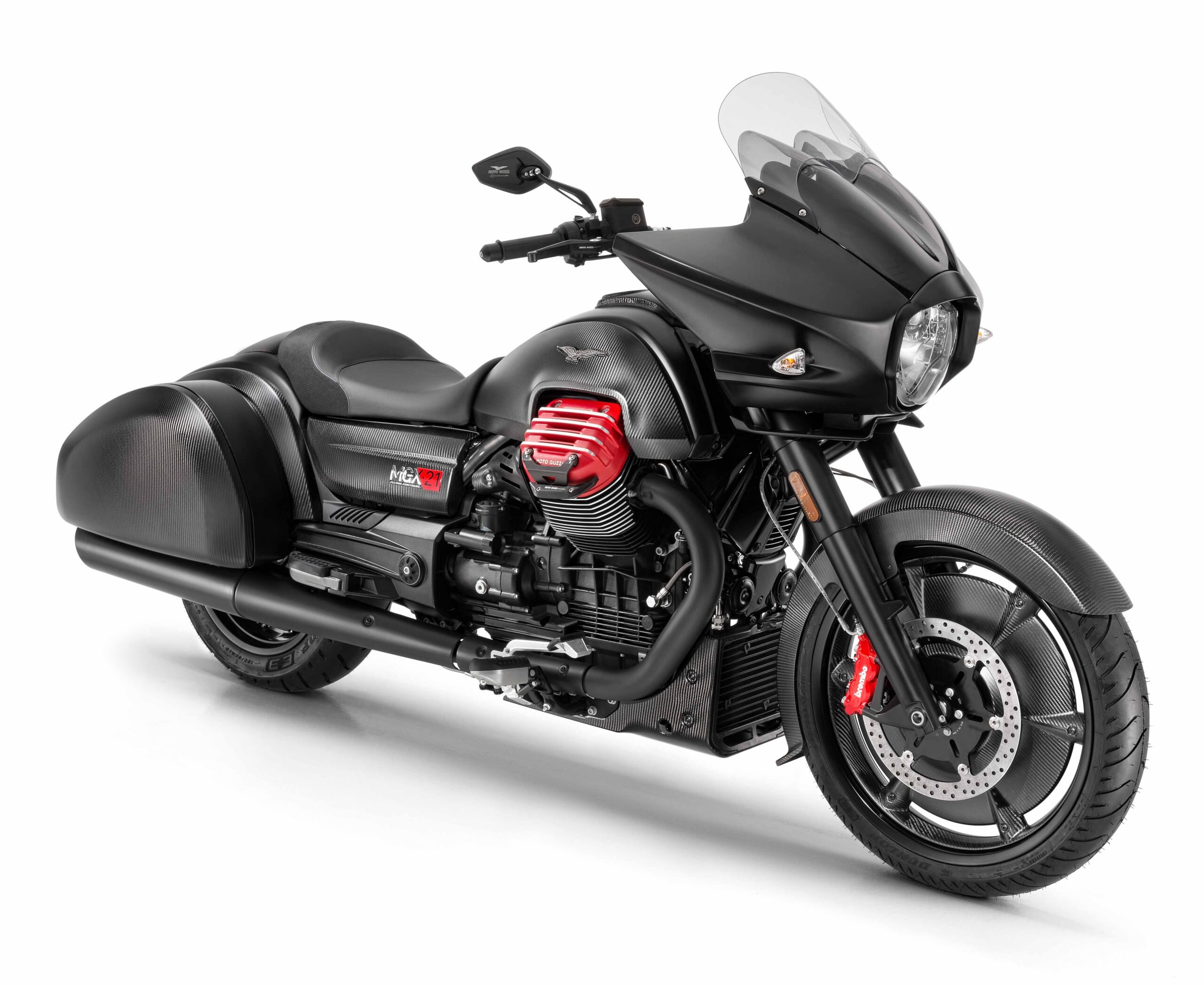 "With Moto Guzzi we are now facing what we call the 'heritage brand dilemma'," says Davide Zanolini, executive vice president of marketing and communication for Piaggio Group. "Preserve decades of history and tradition, or change to stay relevant for a rapidly evolving market? Because relevance comes with change, heritage shouldn't tell you where you are, but where to go next." 
He continues: "Our largest challenge is to make Moto Guzzi accessible and desired among younger generations of riders. The secret is a perfect combination of innovation and emotion, technology and soul, hardware and sentiment." Means to that end are murky, but what's important here is that Piaggio clearly understands the predicament Moto Guzzi is in and will work to get the brand the attention it deserves, nurturing in a new school of Guzzisti.
"In the next decade we want to see more young people riding Moto Guzzi," says Zanolini. "More women and more enthusiastic bikers riding innovative and ecologically sustainable motorcycles that carry the authentic Moto Guzzi DNA." So does that mean we'll see an all-electric Moto Guzzi zipping around the streets soon? "The Piaggio Group is extremely attentive to alternative powertrains, but right now electric vehicle technologies are still not in a stage of maturity that foresees application in the short term for the Moto Guzzi brand," says Zanolini.
"Real future solutions are linked to the customization of a motorcycle," he says. "All Guzzi motorbikes are made to be customized following the owner's taste and personality—a larger number of accessories, a flexible platform ready to be transformed on demand, the possibility to create your own unique accessories." Zanolini says Moto Guzzi will "look to the future without forgetting history and its past," which is good since the future seems like it could be as fascinating as the brand's tumultuous-but-intriguing past. Moto Guzzi could very well shake up the motorcycle world when it enters its second century of life, but it'll all be for not if the Moto Guzzi name means nothing to you. But, hopefully, now it does.