A Custom Motorcycle Shop Turned a Classic Honda GL500 Into a Retro-Cool Masterpiece
Back to the future.
Volker-Rost.de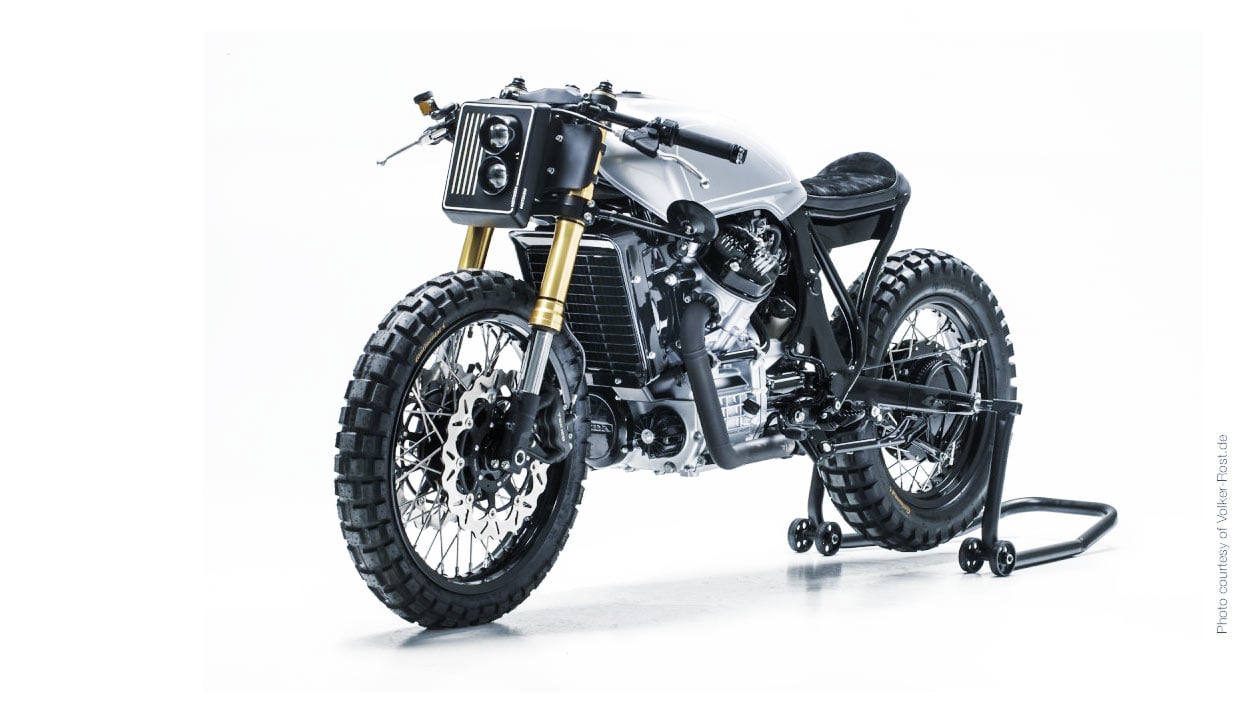 When motorcycle enthusiasts say that the 1981-82 Honda Silver Wing GL500 was "bad," they mean that it was a lame ride that nobody would want.
But when Germany's Motoism reworked that sad miniature touring bike into a kick-ass bobber/scrambler, "bad" takes on its colloquial meaning of "very good."
In the best tradition of hot rodding, Motoism started by stripping the GL500 of its heavy, ugly touring fairing, saddlebags, seat and other associated junk, revealing the longitudinal, water-cooled V-twin engine and backbone frame beneath.
We've seen this CX500-based foundation built into incredible customs, especially the stunning Blacktrack BT-01.
With the now-blank canvas as a starting point, Motoism has added the knobby Continental tire/spoke wheel combo demanded of the scrambler fad, along with a shortened bobbed seat and high-mounted BOS Exhausts muffler.
That is a custom fiberglass housing for the LED headlights, giving the GL500-JPN custom its unique appearance, and it is backed up by an inverted fork and brakes borrowed from a CBR600RR and a Ohlins rear shock.
Motoism promises to build ten of these vastly improved GL500s, but you'll have to negotiate with them for the exact pricing. Practice your German.