We Want the Gorgeous Brutale from MV Agusta In Our Garage Immediately
Don't worry, we'll make room.
We can alway count on the Italians for a refreshing lack of understatement. Case in point is the $18,198 MV Agusta Brutale 800 RR, as brutal-looking a ride as you're likely to find outside a Mad Max film.
The Brutale's heart is its 140-horsepower, 63-lb.-ft. inline 798cc three-cylinder engine, and it is given voice by the bike's artistic signature, its three-element organ pipe exhaust.
This new engine's valvetrain was optimized with a mechanical cam chain tensioner, camshafts, and valve guides, which along with the new harmonic balancer, combine to minimize mechanical clatter. Quelling engine noise means that the three-pipe exhaust organ can be louder while still meeting government sound limits.
The Brutale is loaded with all the expected cutting-edge technology, including eight-level traction control and clutchless upshifts and downshifts.
An eight-level steering damper lets riders choose the amount of control of the inverted Marzocchi gold-anodized forks. A Bosch anti-lock brake system helps keep the shiny side up, because when it bike looks as good as the Brutale, it would be a real shame to crash it.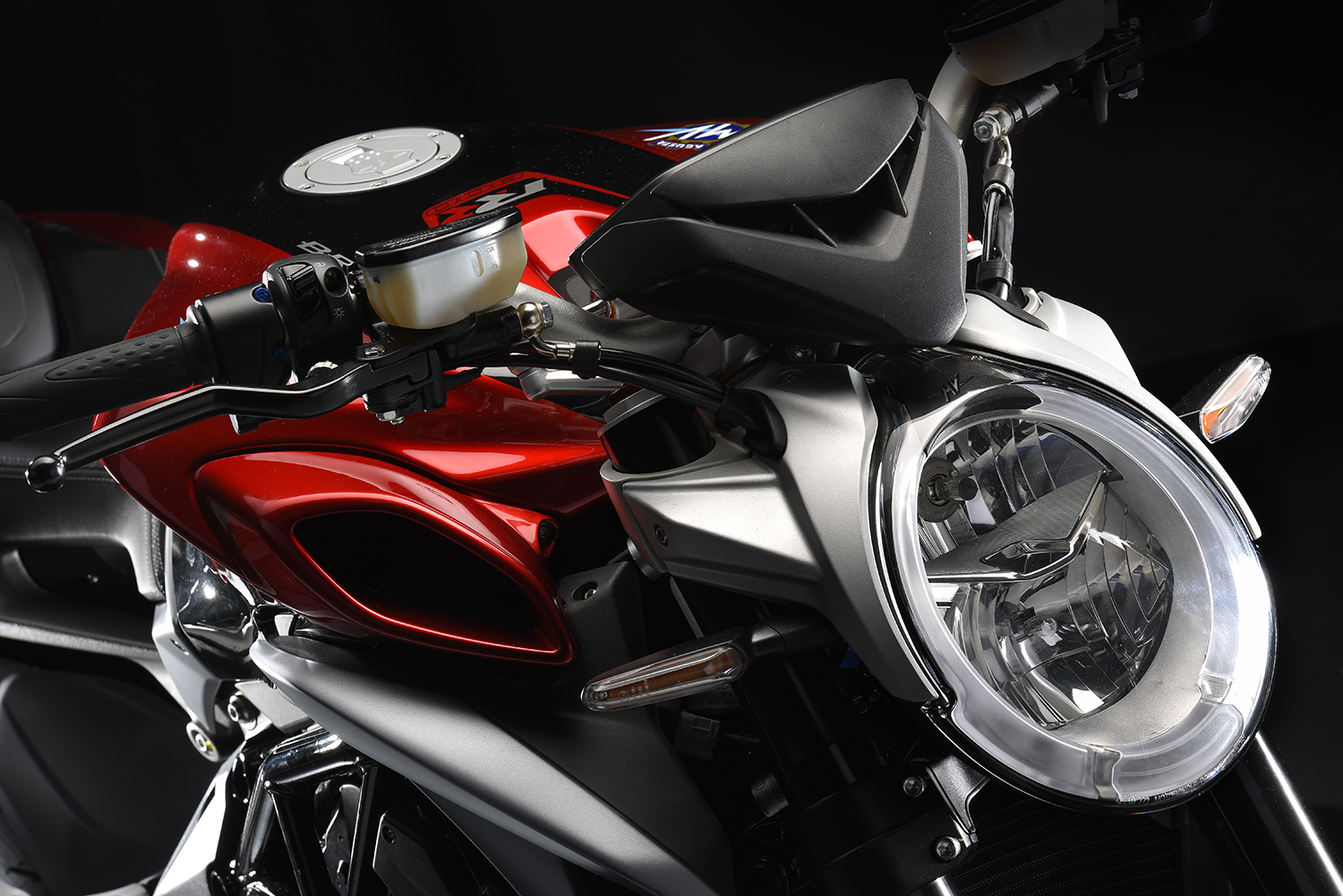 And we don't even want to think about how much it must cost to replace that organ pipe muffler.