A Twin-Turbo V8 Moves the Totally Menacing New Aston Martin Vantage to 195 MPH
It's a green monster.
The Vantage is Aston Martin's critical mainstream model, and the car's current edition is the best-selling model in Aston's history, so an all-new replacement for this vital car is crucial to the company's future.
Fortunately, it looks like the all-new Vantage will succeed in all the expected areas. Yep, there is the muscular sheetmetal that any would-be James Bond will need for street credibility. And there is a 503 hp, 505 lb.-ft. 4.0-liter twin-turbo V8 beneath the Vantage's "bonnet" to cash the checks its styling writes.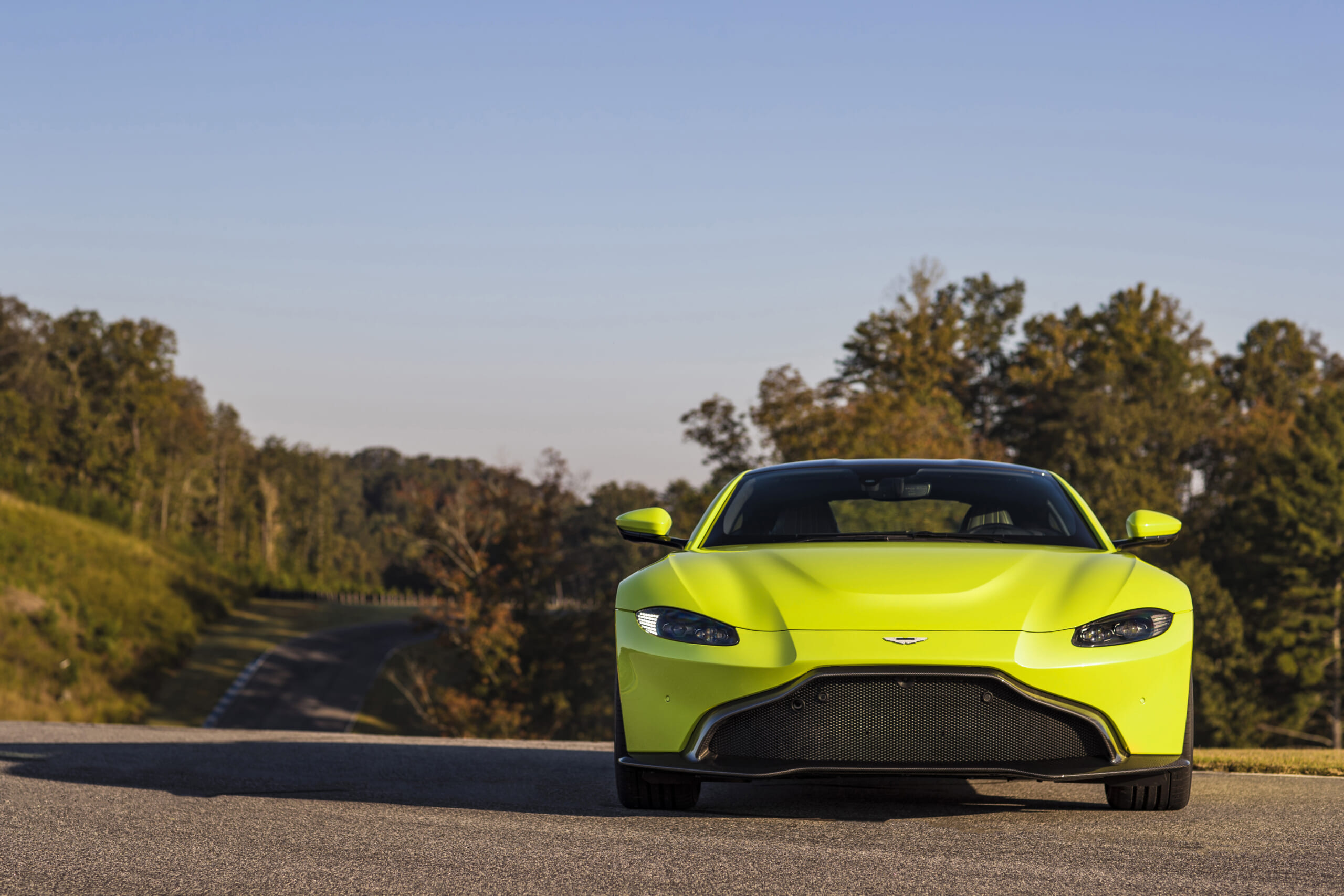 That means a 195 MPH top speed and 3.6-second 0-60 MPH acceleration.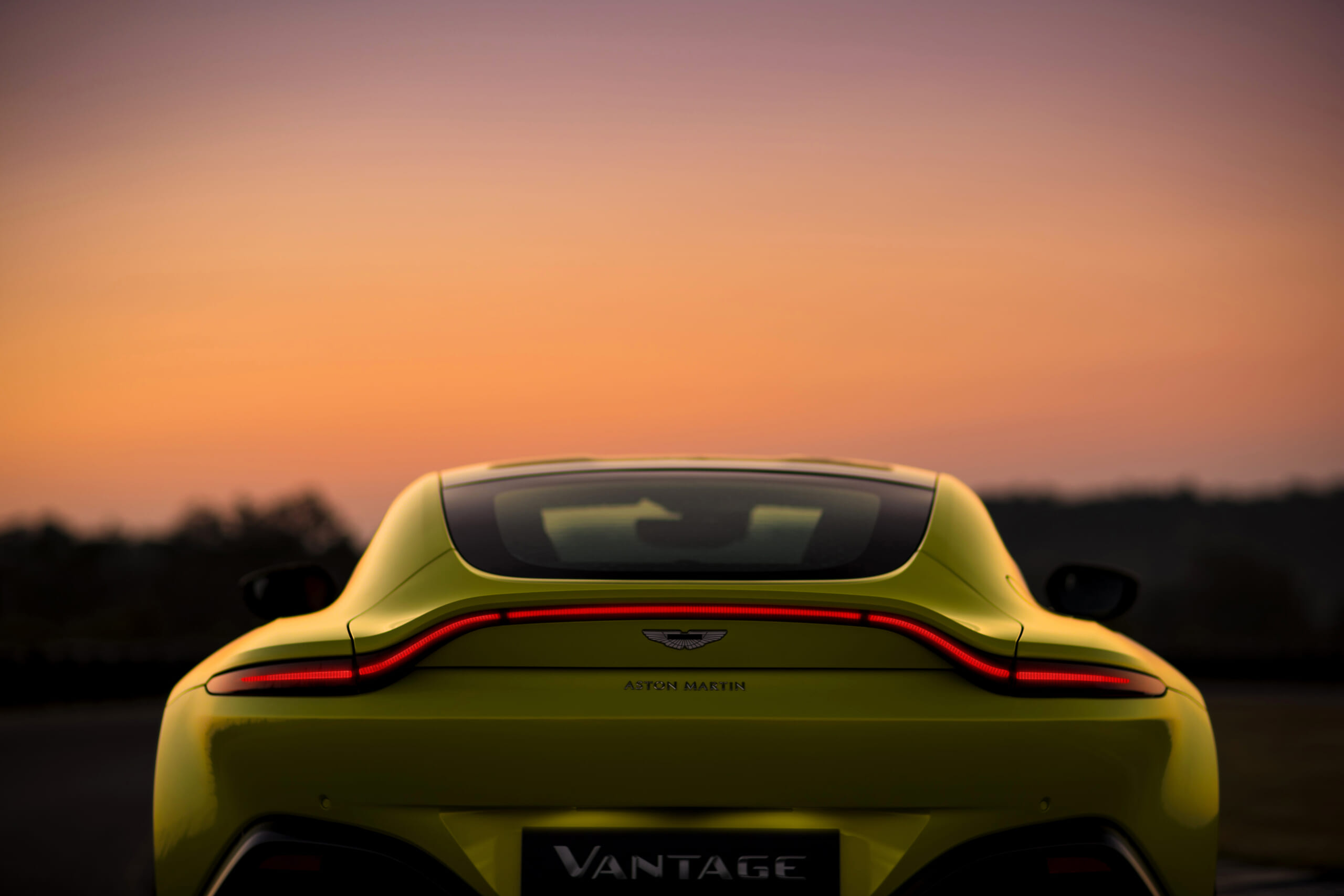 The engine is the same Mercedes-Benz-sourced unit seen previously in the DB11 V8, migrating Aston away from the Ford-based V8s used until now. The company continues to build its own signature V12 engines, as before, though we'll have to wait for an official announcement of a new Vantage V12.
Aston mounts that engine behind the front axle and connects it to a rear-mounted ZF 8-speed automatic transmission with a carbon fiber driveshaft. This is the same arrangement as the Corvette, and it produces a perfect 50/50 front/rear weight balance.
The new Vantage's sculpted bodywork and underbody aerodynamic devices such as the front splitter and rear diffuser produce actual downforce at high speed without any unsightly add-on appendages. This is unusual for a car without a rear wing and a first for an Aston Martin production model, as most cars aim to reduce lift rather than actually produce traction-enhancing downforce.
A ducktail flip on the rear decklid and functional air extractors in the front fenders contribute to the Vantage's precise air flow management.
Naturally, the Vantage rolls on dubs, with 20-inch wheels front and rear, with Pirelli P Zero tires and gigantic 15.75-inch front brake rotors and 14.2-inch rears.
Inside, Vantage buyers can choose from either Caithness or Balmoral leather upholstery, with a carbon fiber steering wheel and carbon fiber cabin trim.
The Hi-Liter fluorescent green ("Lime Essence," technically) exterior finish is eye-catching, but it is not the only available color, for those of us who would prefer to not phone the police of our presence ahead of time.
"I'm enormously excited by what we've created: a new Vantage that's more explicit in looks and intent, wrapping heart-pounding performance and dazzling dynamics into an everyday usable package," said Aston Martin CEO Andy Palmer. "A true sports car with a sharper look and a keener dynamic edge, the new Vantage is the Aston Martin pure driving machine enthusiasts have been waiting for."
The new Vantage is on sale now with a base price of $149,995. Deliveries are scheduled to begin during the second quarter of 2018.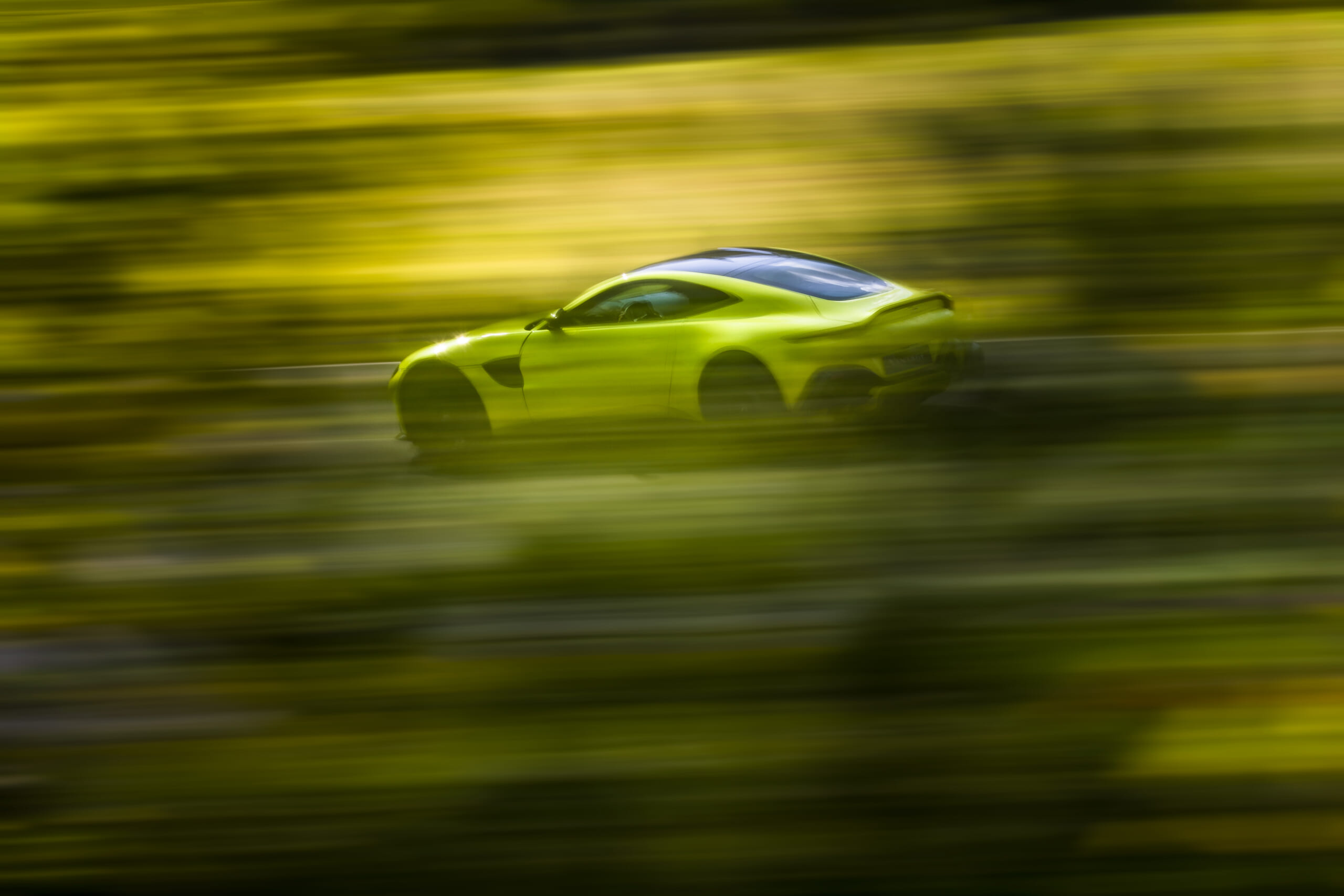 While you're waiting for it to arrive at the dealership, check out this wild video tribute to the car by famed photographer Rankin:
https://vimeo.com/244016156″ tml-render-layout="inline" tml-embed-thumbnail="https://i.vimeocdn.com/video/668301166_1280.jpg