This Classic Jaguar Is Actually Brand-Spanking New
They go for a cool $1.24 million.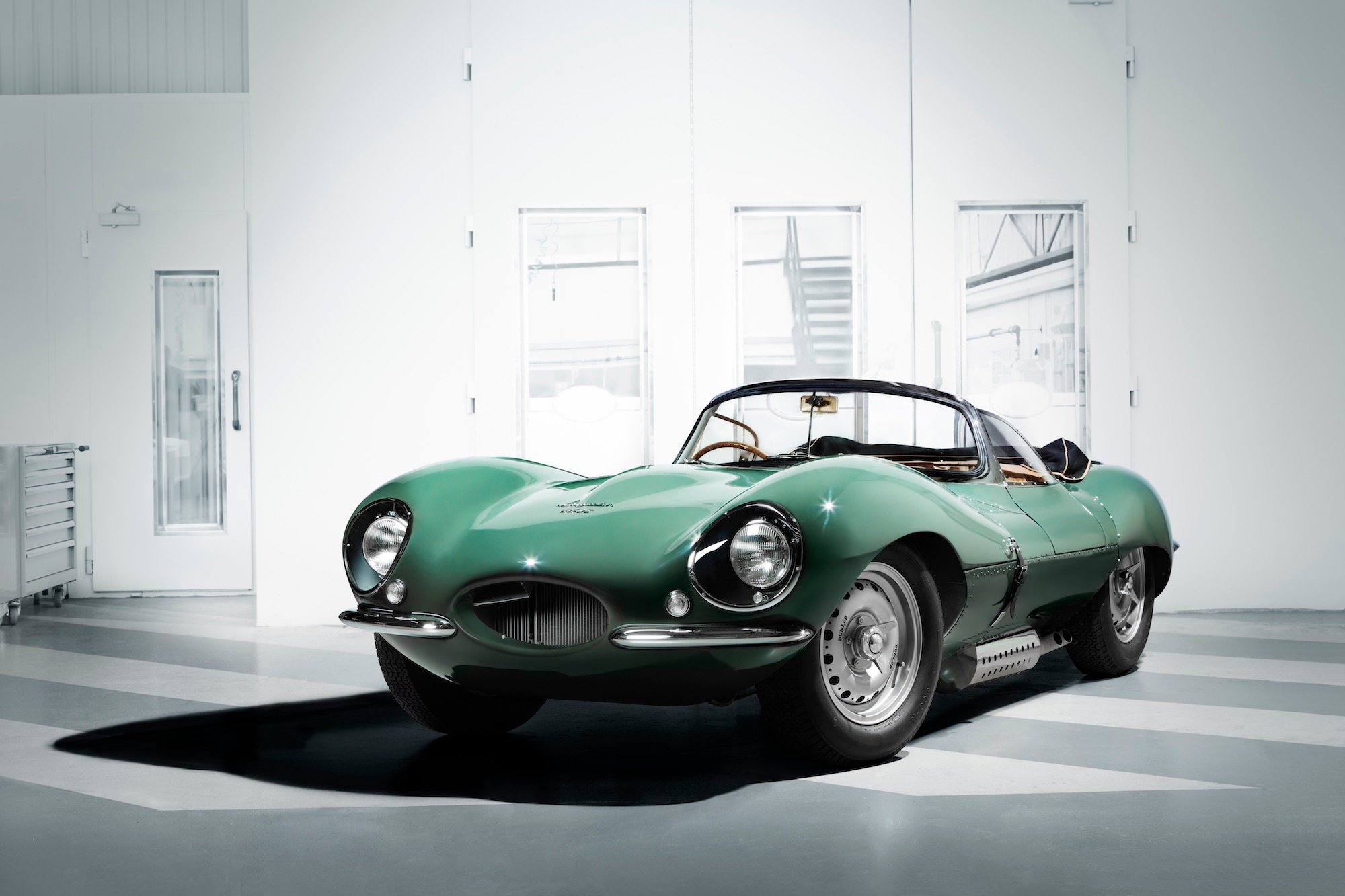 Only Jaguar can sell you a brand-new classic Jaguar. The iconic British sports car maker sold a model called the XKSS from 1954 to 1956, when it planned a limited production run of just 25 cars. 
However, the last nine of those planned cars were destroyed in a factory fire while awaiting shipment to the U.S., leaving only 16 original XKSS cars ever since.
But now, Jaguar is completing that run, building nine new XKSS cars to replace the lost ones. They showed off the first of these 2016-built classics at the Los Angeles Auto Show.
Each of these $1.24 million beauties is already sold, so put away your wallet. Deliveries to customers start in 2017.
These are completely new cars, but built exactly like the originals, using the old drawings and by carefully measuring the existing cars to ensure accuracy.
How hard can that be? It takes the English craftsmen 10,000 hours of labor to complete each car. Hence the price tag.