The Ford Ranger Leads the Pack of All-American Pickups Debuting at the Detroit Auto Show
New trucks from Ford, Chevy and Ram are here to dominate the landscape.
Ford Motor Co.
Ford kicked off the the North American International Auto Show in Detroit with the introduction of its hotly anticipated new mid-size pickup, the Ranger. For pickup truck fans, it is as if Christmas arrived a little late, with an all-new full-size Ram 1500 and Chevrolet Silverado.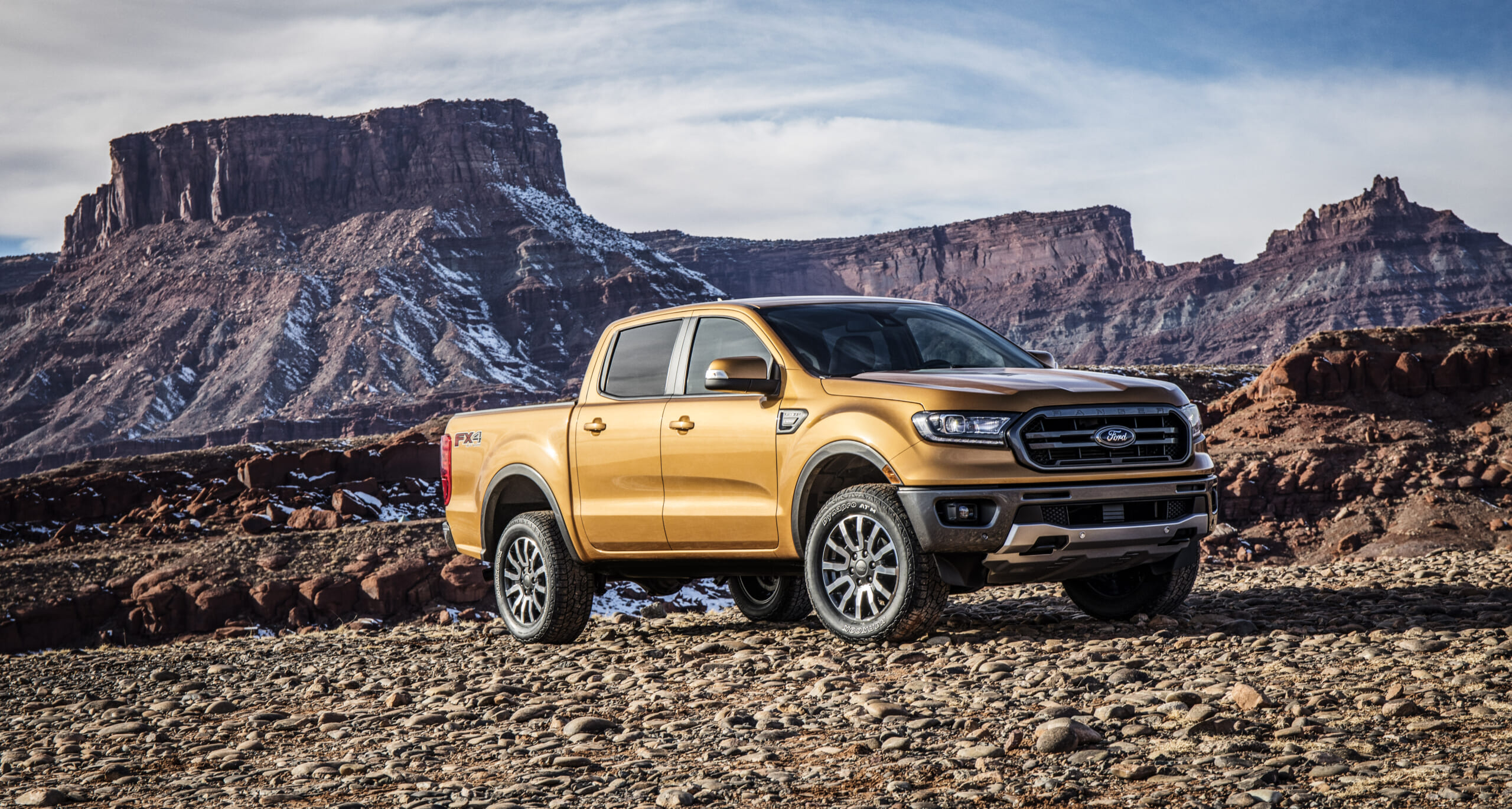 In the bruisingly competitive U.S. truck market, each of these new machines brings its own unique features in the hope of nudging undecided shoppers their way.
The Ranger returns to challenge the Chevrolet Colorado in the mid-size pickup segment, with a 2.3-liter turbocharged EcoBoost four-cylinder engine matched to a segment-exclusive ten-speed automatic transmission. 
Ford hasn't released horsepower ratings for the Ranger's version of the 2.3-liter EcoBoost, but in the Mustang this engine is rated at 310 horsepower and 320 lb.-ft. torque, which are both huge for a truck this size.
The Ranger will be available in extended cab or four-door crew cab models, in entry-level XL, mid-level XLT and high-level Lariat trim series or FX Off-Road packages.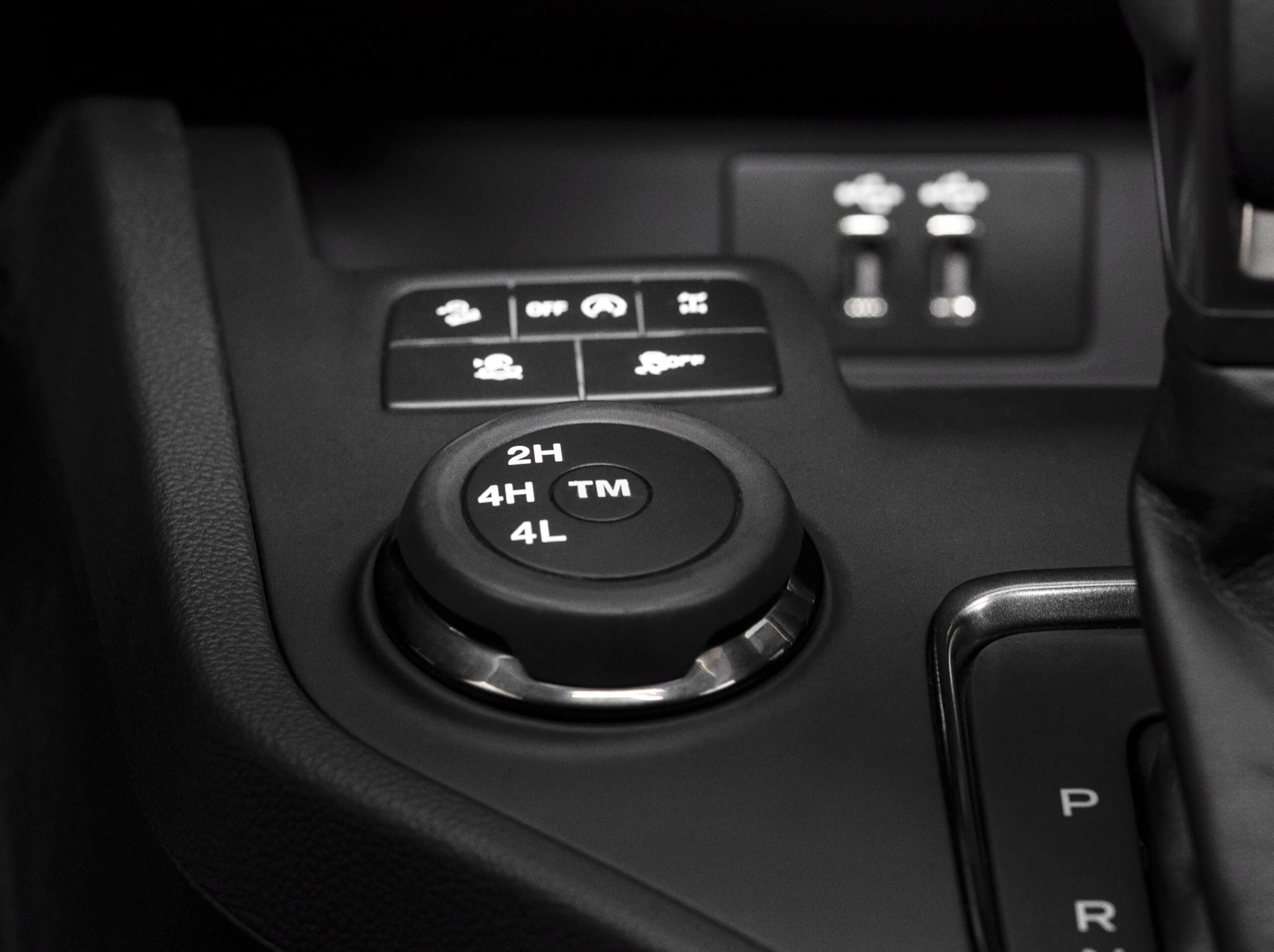 The burly-looking Ranger FX4 includes off-road-tuned shocks, all-terrain tires, a frame- mounted heavy-gauge steel front bash plate, frame-mounted skid plates and a Raptor-like four-mode Terrain Management System for normal driving, grass, gravel and snow; mud and ruts; and sand.
The Ram 1500 and Chevrolet Silverado full-size half-ton models both boast similarly improved frames, with four-inch longer wheelbases, more high-strength steel and reduced weight to serve as the upgraded foundations of the new models.
The Ram 1500 cuts 225 pounds of weight, 100 pounds of that coming out of the steel frame, which is now 98 percent high-strength steel. The frame's rear cross members are double sheer welded to the inside and outside of the frame's side rails for improved durability and torsional stiffness.
Chevy's frame is fully boxed, so it complete rectangular tubes running its full length, with no parts that are open-on-one-side 'C' channel sections, as used to be normal for pickups. The new frame whittles away 88 pounds of weight, and it is 10 percent stiffer than before.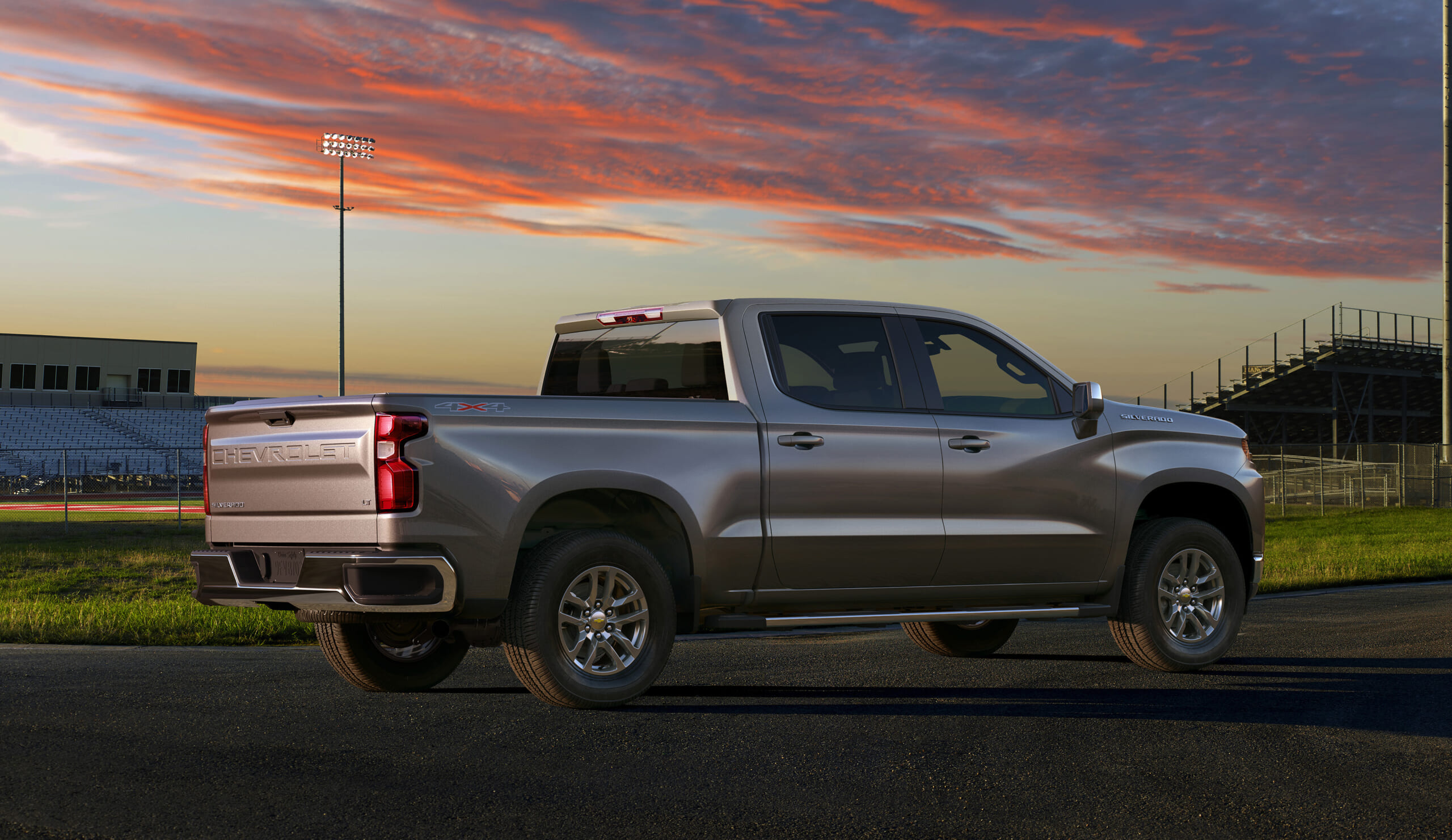 The Silverado's big news is on top of the frame, where the cab now uses lightweight aluminum for the doors and hood, contributing to an overall weight reduction of an amazing 450 lbs. compared to the outgoing model. Both Silverado and Ram use aluminum for their tailgates.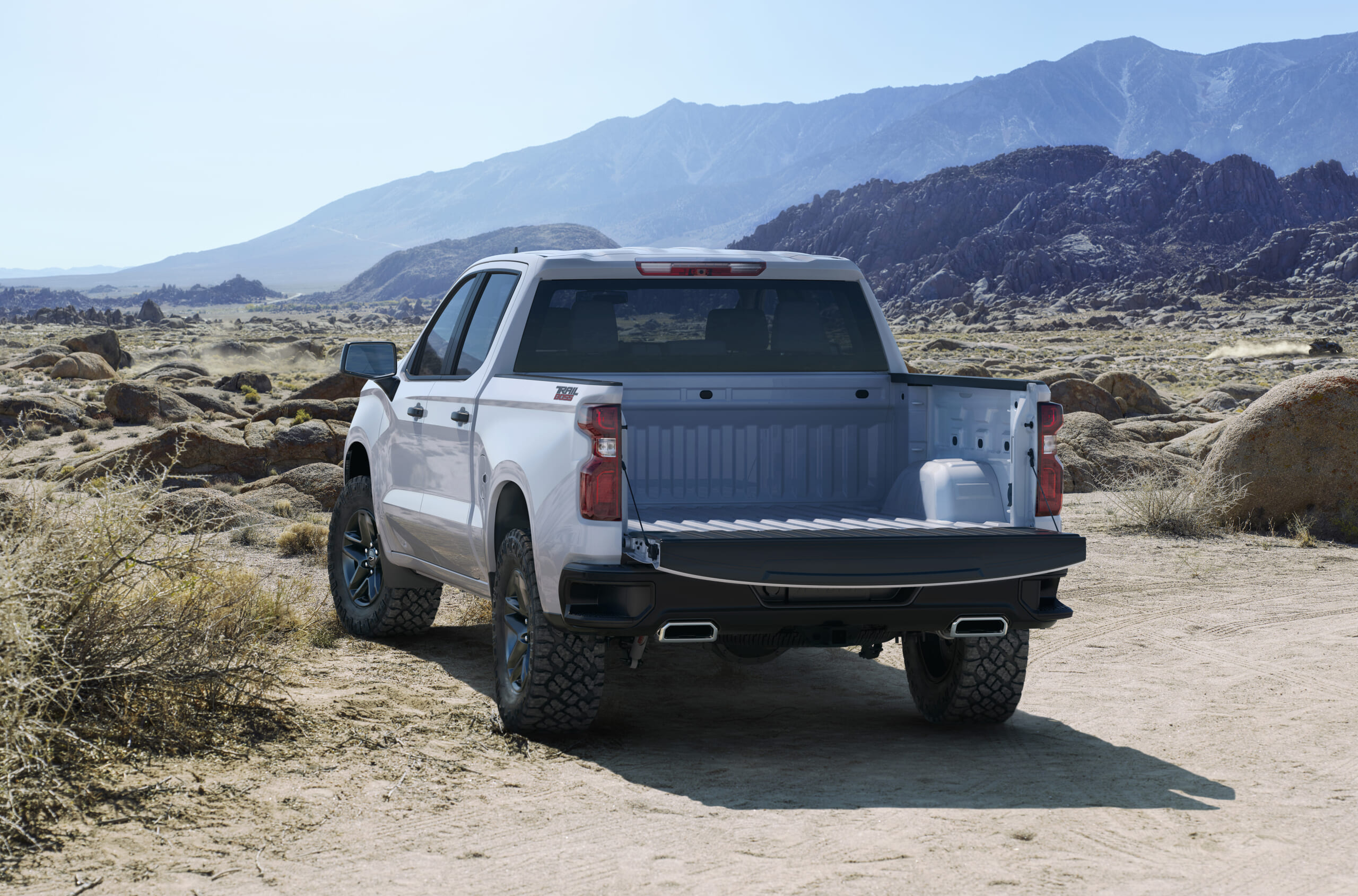 Chevrolet's real focus, however, is the Silverado's bed. The company has sought to exploit its continued use of steel for its bed as an advantage over the Ford F-150's aluminum bed, and they're doubling down on that approach by upgrading to an even higher grade of steel for the bed floor to make it still more durable.
The bed is also cleverly optimized to provide more internal width. The Silverado's standard short bed contains more volume than the F-150's long bed, according to Mark Reuss, General Motors executive vice president of Global Product Development. It is wide enough that drivers can still carry 4 x 8 sheets of building materials even with available locking boxes installed on each side, he boasted.
The Ram 1500 bolsters the muscle of its standard 3.6-liter V6 and optional 5.7-liter Hemi V8 engines with a 48-volt mild hybrid system that adds 90 lb.-ft of torque to the V6 engine and 130 lb.-ft. to the V8. If the electric wizardry beneath the hood is too invisible, Ram has a massive 12-inch touch screen infotainment display in the middle of the dashboard to make up for that.
The Silverado has something attention-getting under its hood: an available 3.0-liter inline six-cylinder diesel engine. Ram has offered a V6 diesel for a couple years and Ford announced a V6 diesel for the F-150 just last week, so now all three domestic manufacturers will offer diesel options in their light-duty full-size pickups.
These introductions are only only the opening salvos in the latest round of the truck war. As the brands release additional specs, look for for the television air war to heat up. During the upcoming NFL conference championship games and the Super Bowl, these trucks will surely be inescapable.