This Is the Best Look Yet at What the New Ford Bronco May Actually Look Like
It's getting real now.
The mad geniuses at Bronco6G.com have struck again, providing a new set of prescient renders depicting the upcoming revived Ford Bronco. The first set of renders from Bronco6G stirred a firestorm of interest, which tells us that Ford should be working on something that looks very much like these pictures.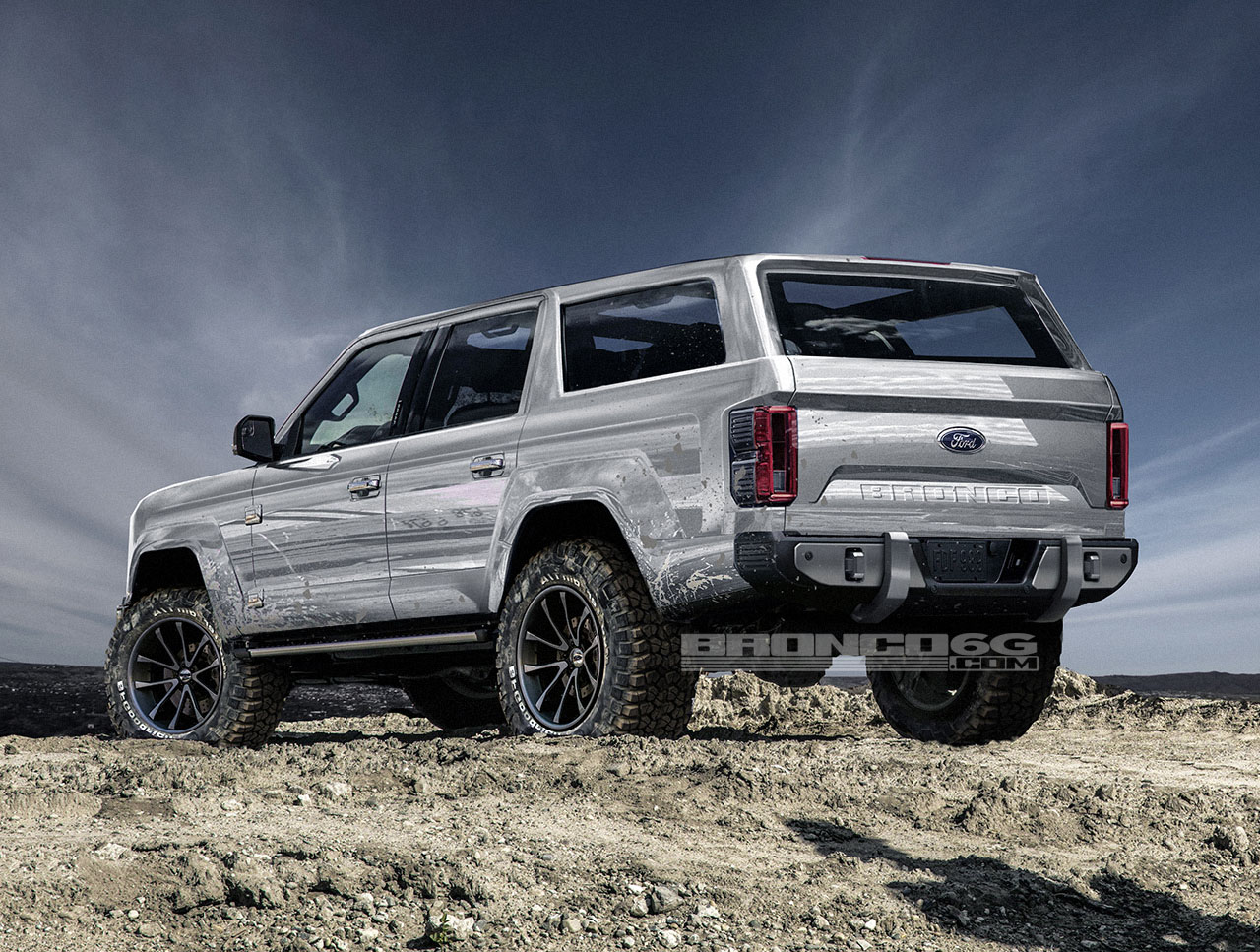 These drawings show the Bronco in its expected new four-door form. This is because of the SUV market's move away from its position as a jacked-up two-door coupe in the old days, to a practical, functional hauler of friends, family and equipment today.
In place of the completely removable fiberglass roof of old Broncos and current Jeep Wranglers, the new Bronco will employ an "Air Roof" of removable individual panels that stow in the cargo area.
No word yet on whether the Bronco will sport Wrangler-style removable doors too, but it will be a shame if not.
The 2020 Bronco is expected to debut in 2019, using the same chassis as the upcoming 2019 Ranger mid-sized pickup truck and built on the same assembly line.
Naturally, these drawings depict the Bronco with its traditional circular headlights and blocky, upright sheetmetal.
Earlier renders and Ford's 2004 Bronco concept car hewed to the original off-roader's two-door layout, but this may not even be an option for the next-generation Bronco.
Ford has been mostly mum on the Bronco, but acknowledge fans' intense interest at the North American International Auto Show press conference officially announcing the vehicle's return.
"We've heard our customers loud and clear. They want a new generation of vehicles that are incredibly capable yet fun to drive," said Joe Hinrichs, Ford's president of The Americas. "Bronco will be a no-compromise midsize 4×4 utility for thrill seekers who want to venture way beyond the city."
So Ford has heard us, now there is nothing to do but wait for this new off-road beast to roll out of Ford's Michigan Assembly Plant in 2019.