The New Mercedes E-Class Can Shadow the Car Ahead at 130 MPH
And it'll blast you with interference sound to warn of collisions.
While the big Mercedes-Benz S-Class sedan is known as the company's technology leader, there's something to be said for being the brand's newest car. The 2017 Mercedes E-Class is the latest edition of the company's best-selling sedan, and it packs incredible new technology like the ability to lock onto the car ahead and follow it at speeds up to 130 mph.
The new E-Class takes another major step towards fully autonomous driving. In addition, it enhances efficiency, safety and comfort, reduces the stress level when driving and intensifies driving pleasure," said Thomas Weber, Mercedes board member responsible for research and development.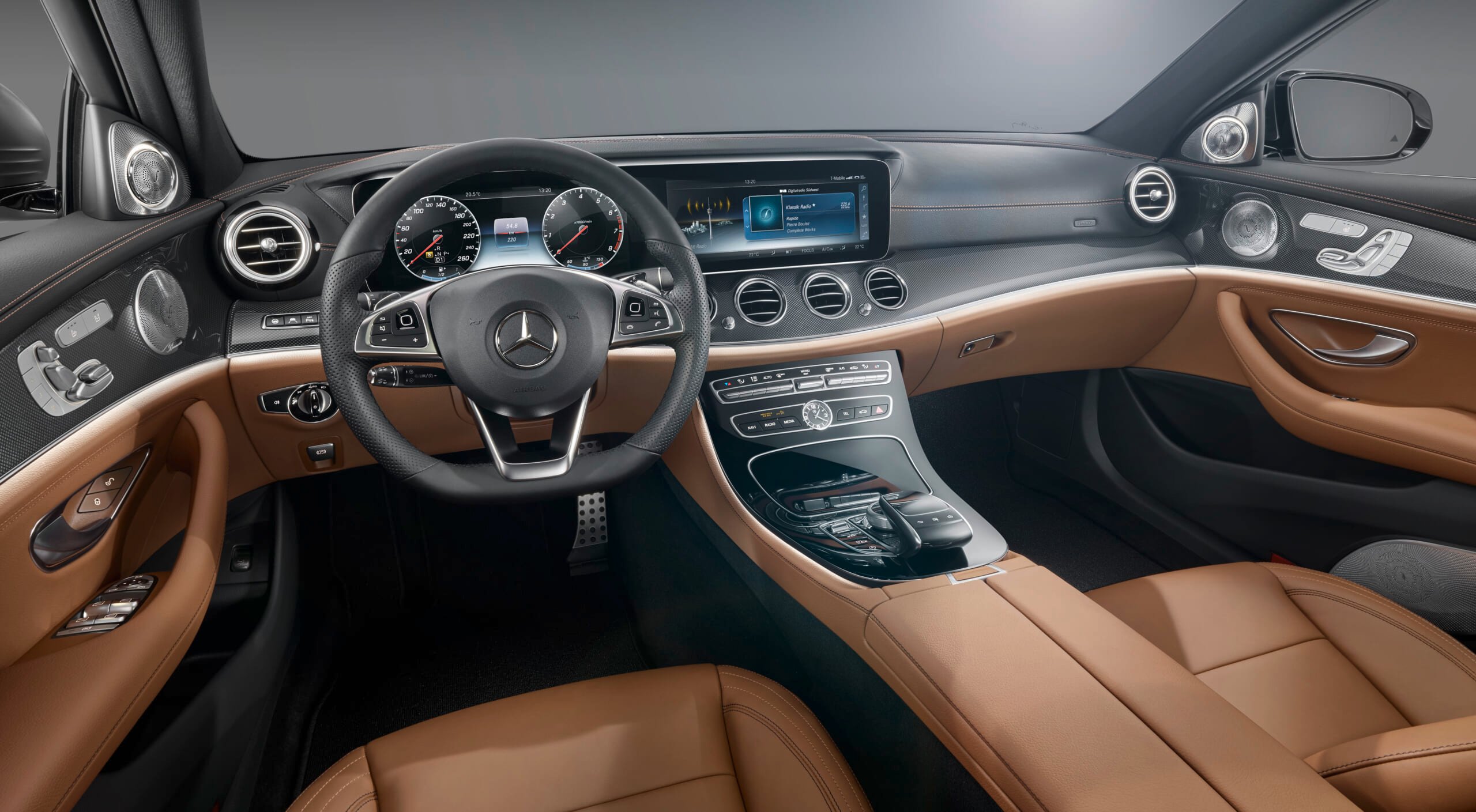 The new car is 1.7 inches longer, on a 2.6-inch longer wheelbase, for a more spacious cabin to encompass the car's newest comfort and convenience gadgets. The new E-Class will launch in the U.S. with a 241-horsepower turbocharged 2.0-liter four-cylinder gasoline engine as its initially available power plant, matched to a 9-speed automatic transmission.
The car also inherits air suspension from the big brother S-Class, providing the E-Class with the ride and handling technology of flagship limousine-class luxury sedans. And if the driver becomes so comfortable that their attention wanders and the car is in danger of crashing, the E-Class will blast them with an "interference signal" through its world-class Burmester audio system. Mercedes says this will trigger a reflexive response in drivers to warn them of the potential accident.
Maybe it better warn competitors that there's a new boss in the mid-size luxury car market.
For the latest car news, follow @MaximRides and Dan Carney on Twitter.