Get Ready For an Even Badder Mercedes G-Wagen
We just need to wait one more year.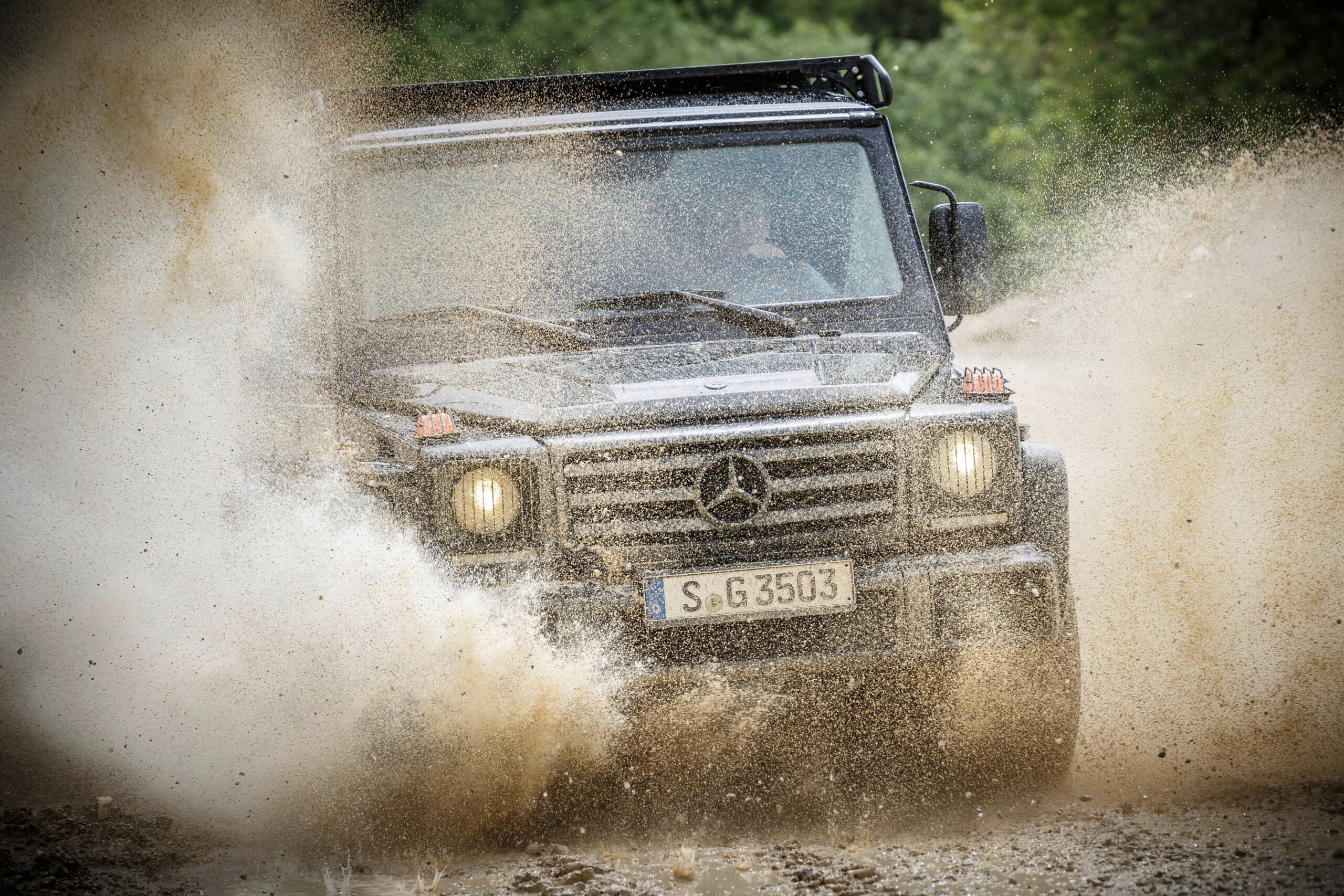 The Jeep Wrangler isn't the only boxy off-roader preparing to make the switch to advanced aluminum construction. According to Britain's Autocar, Mercedes is readying an aluminum replacement for the current long-serving G-Class off-roader.
The replacement is expected to debut at the 2017 Frankfurt Motor Show next September, and will likely incorporate design cues first shown on the Ener-G-Force concept truck that was shown at the 2012 Los Angeles auto show.
The G-Class was originally developed as an army truck in the 1970s, but evolved into a civilian ride that is now the toast of valet parking at exclusive venues around the world, so Mercedes isn't likely to tinker too much with its boxy appearance.
"We have to be careful with our heritage," Mercedes-Benz's head of SUV development, Andreas Zygan, told Autocar. "We offer something really special. Last year—the 34th—was the best ever for G-Class sales. It's amazing, and one of our idols."
However, the design brief for 20th-century army trucks was entirely different from that for 21st-century cars. So while the military valued a narrow, maneuverable machine, today's government regulators value the stability against rollovers provided by added width, so the new G-Wagen will get about four inches wider. The change will also boost elbow room inside the truck's cramped cabin.
Aluminum body panels will cut weight by about 650 pounds, which will also help the new G-Class meet increasingly stringent fuel economy requirements. Look for the new G-Wagen to receive the much-anticipated new Mercedes inline six-cylinder engine for regular models, while the AMG versions will continue to use twin-turbocharged V8s. Either way, the upcoming edition is still sure to provide an imposing appearance at curbside.