This Insane All-Electric UTV Churns Out a Staggering 590 Horsepower
Please wear a helmet.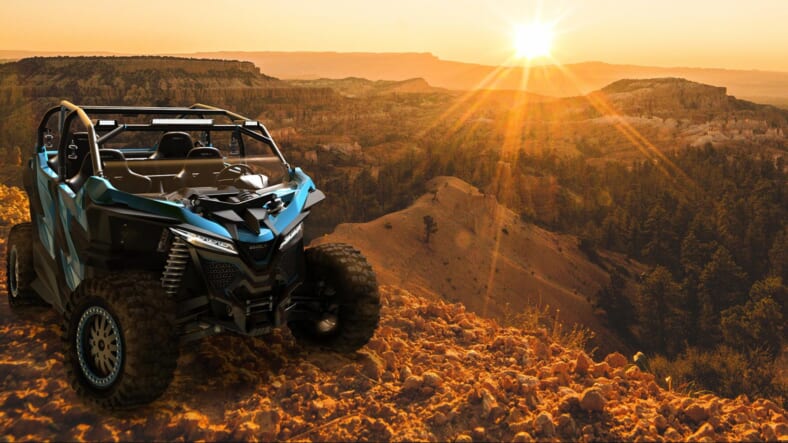 Photo: Nikola Corporation
You're taking your life into your own hands when you get behind the wheel of this ridiculously powerful side-by-side. 
Advertised as "the most advanced electric UTV in the world," the all-electric Nikola NZT 440 churns out a staggering 590 horsepower. That's as much juice as Aston Martin's Vanquish Zagato. 
This yields a 0-60 mph time of a shockingly fast 3.5 seconds. Yeah, they gave a dune buggy the acceleration of a supercar. 
That absurd power output warrants upgraded safety features. Nikola is happy to oblige with a 2″ roll cage forged from military grade steel and an ultra-durable chassis designed to withstand whatever crazy maneuvers you put it through.  
Speed isn't all the NZT has to offer. They say its interior offers more space than any other UTV on the market, with 4″ more legroom than the competition. A Bluetooth-enabled 12.2″ "infotainment" display even automatically updates its own software via a 4G uplink.
Charge it up in three hours, and get ready to tear up virtually any terrain for 90-150 miles of hardcore driving. 
One more thing—there's no need for air in an electric motor, meaning that the NZT is totally waterproof. 
Prices start at $28,900. Reserve this crazy-powerful ATV with no money down now. 
h/t: Designboom