This 2,438 HP Nissan GT-R Custom Supercar Is A Fiery Godzilla
Wait til you hear how fast this Japanese beast does a quarter-mile.
Nissan introduced an updated 2017 GT-R at the New York Auto Show. The newest version boosts the legendary car's output to 565 horsepower, an increase of 20 horses. Tuner Tony Palo probably loses double-digit horsepower increases in his couch cushions. His GT-R? It boasts a mind-boggling 2,438 horsepower.
Palo uses his personal matte gray GT-R to test parts that his shop, T1 Race Development, bolts on customers' cars. With all the company's hot-rod parts installed, Palo's GT-R tore off a dyno run that showed the car producing that incredible number at the rear wheels. Carmakers measure horsepower directly at the engine's flywheel, so they get a true number for its power. Rear-wheel measurements are lower because of friction losses in the drivetrain between the engine and the dyno.
" tml-embed-width="560″ tml-embed-height="315″ tml-render-layout="inline
The numbers from the drag strip are equally astounding. Palo's rocket shot through the quarter mile in 7.3 seconds, traveling 195 mph when it crossed the finish line. In a half-mile acceleration run, the car reached 235 mph.
To accelerate that hard, the car is pulling more than 2 gs at launch, and is still pushing to driver into the seat back with 1 g of force when it reaches third gear, Palo reports in the T1's promotional video.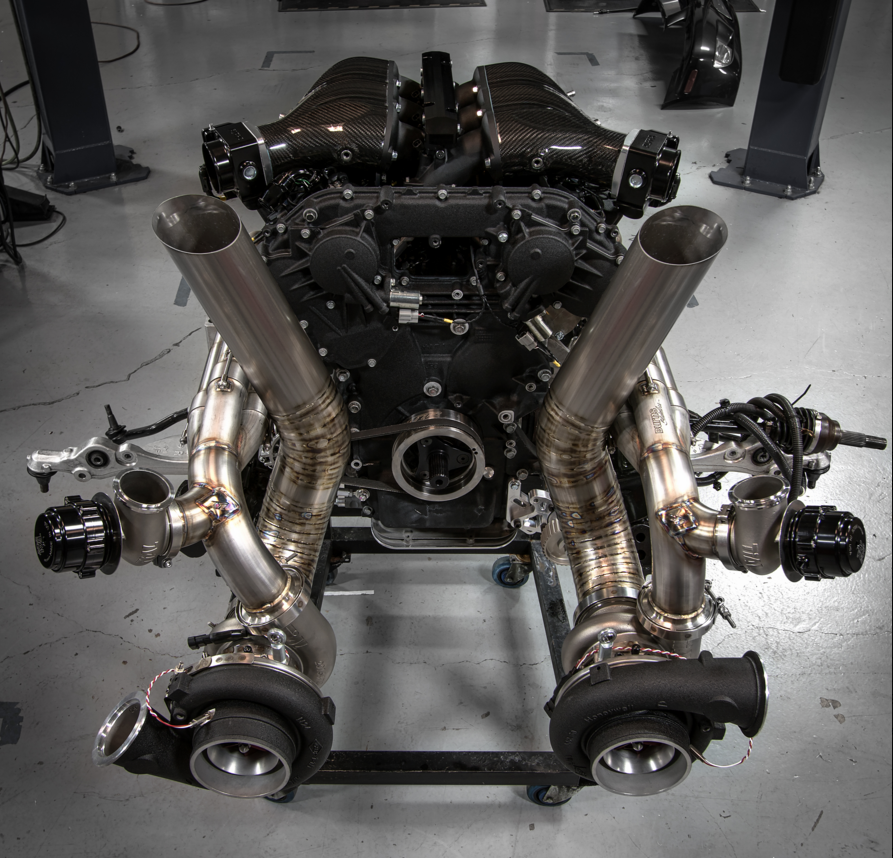 "The GT-R has always been the pinnacle of the Japanese supercar," he said. "You can make a ton of power, reliably. As far as Japanese cars go, there is nothing that compares to it. As far as any car goes."
The GT-R's all-wheel drive system is key to the car's ability to exploit the insanely boosted horsepower, Palo points out. Rear-drive cars can make impressive power, but they struggle to put that power to the pavement, he said.
With T1 building ever more power for GT-R customers, the company looks poised to help this Japanese supercar retain its position at the pinnacle.
For the latest car news, follow @MaximRides and Dan Carney on Twitter.