Nissan's Most Powerful GT-R Supercar Yet Is Coming in 2020
Get a closer look at the GTR-50, the greatest "Godzilla" ever.
For well over a year, we've been awaiting an arrival date for the Italdesign-styled Nissan GT-R50—a 50th anniversary tribute poised to be the most powerful version of the Japanese automaker's flagship supercar. Now comes word that this so-called "Godzilla" is finally arriving in 2020.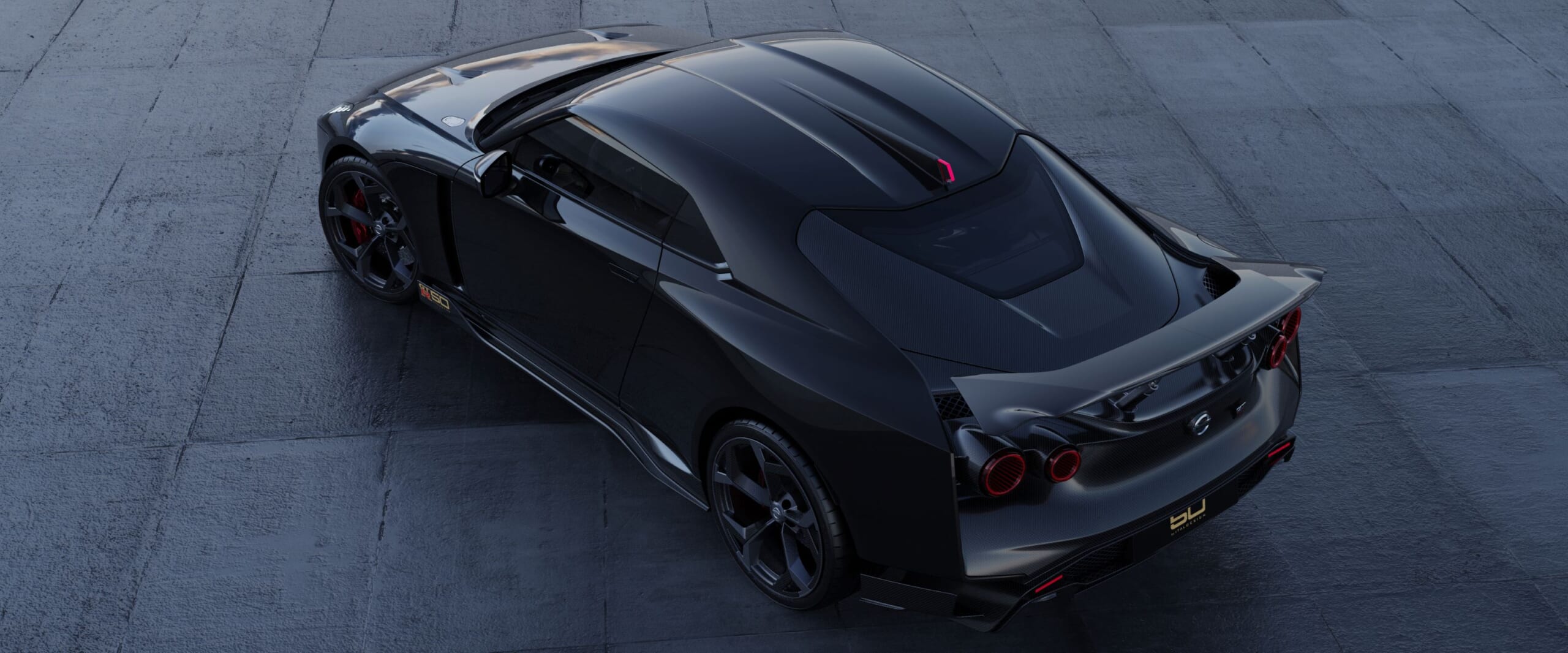 In case you're unfamiliar with what's billed as the "ultimate expression" of the vehicle that's lovingly nicknamed after Japan's most iconic monster, this pumped-up version started life as a 600-hp Nismo GT-R, the top-end model in the GT-R range.
The Turin, Italy-based luxury design house then souped it up with beefier wheel flairs, a more pronounced hood bulge, and glistening gold accents around the front grill, cooling inlays and tailgate. Provided art shows it dressed in blue, green, black and mint, but more colors will be offered. 
https://www.instagram.com/p/B5rbDM2HKE-
Engineers with Formula racing pedigrees from Nissan's NISMO division hand-assembled and tuned the GT3-spec twin-turbochargers and 3.6-liter V6 to produce 110 more horses, giving the GT-R50 a grand total of 710 hp. 
To handle the extra guts, the dual-clutch six-speed automatic transmission, differentials, rear transaxle and drive shafts were all reinforced. 
We don't know all of these upgrades translate on a track, but the 2020 GT-R Nismo hits 62 mph in 2.7 seconds, so it's safe to say that the GT-R50 will be pretty damn fast. 
A total of 50 examples were originally available for a whopping $1.1 million each, and some of those have already been reserved ahead of their late-2020 delivery date. If interested, we'd recommend contacting Nissan online before the finalized GT-R50 debuts at the Geneva Motor Show in March.