This Nissan Truck Concept Is the Future of Emergency Response Vehicles
It's got everything you need.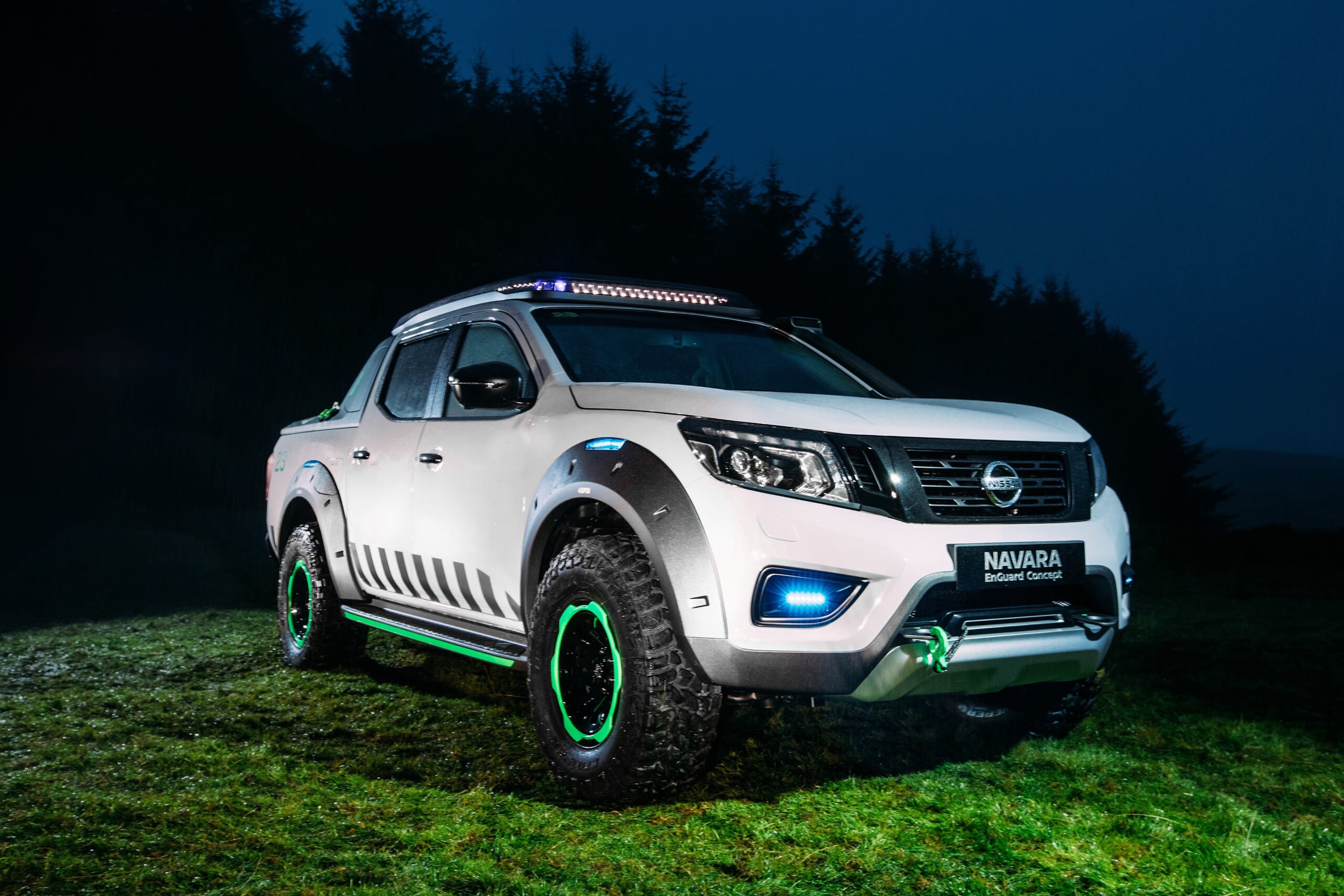 Two critical necessities at the scene of an emergency response are electrical power and information. Nissan's Navara EnGuard concept truck can provide crews with both thanks to equipment that includes a pair of 2 kilowatt battery packs borrowed from Nissan electric vehicles and an information-gathering DJI Phantom 4 drone. 
Nissan unveiled this specially outfitted version of its popular European-market Navara crew cab pickup at this week's Hannover Motor Show in Germany. The truck's battery packs are removable, permitting rescue crews to carry them directly to where they are needed to run lights and power tools, so workers aren't tethered by extension cords to the truck.
The EnGuard concept keeps the battery packs fully charged whenever they are docked using electricity generated by its 190-horsepower 2.3-liter four-cylinder diesel engine.
In addition to the drone, the truck is equipped with two-way radios, ropes, axe, life jackets, buoyancy aids, oxygen tank and resuscitation kit.
The Navara has been modified for harsh duty with two more inches of ground clearance, a 5.3-inch raised roof for increase interior headroom (rescuers wear helmets, you know), 360-degree LED lighting, and blue emergency strobe lights all around.
The EnGuard concept wears high-visibility green detailing, because Nissan says its own research shows that fluorescent green is the most visible color in daylight and that it is most easily identified by people who are color blind. We've identified the Navara EnGuard concept as a most welcome sight on the scene of any emergency.