Holy Crap, This Nissan Rogue Concept Rolls On Friggin' Sand Tracks
This seems practical.
Reinvent the wheel? Why bother, when you can replace the wheel instead? That's what Nissan has done with the Rogue Trail Warrior Project, a concept car built for the New York International Auto Show using snow and sand tracks from American Track Truck, Inc.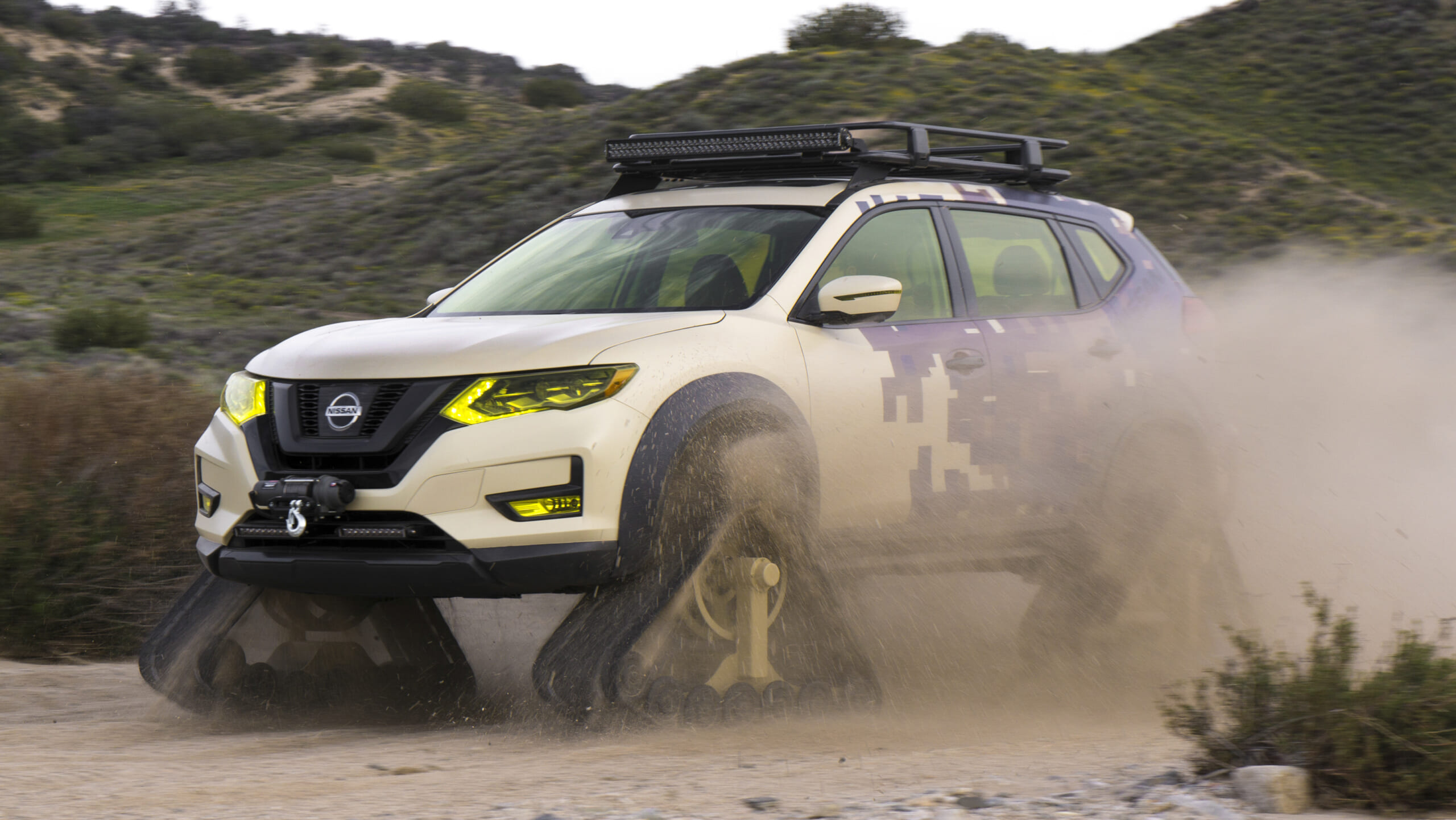 We've seen other tracked concepts, such as the Kia Ski Gondola concept SUV we saw at the Specialty Equipment Market Association show in Las Vegas last fall, but this is Nissan's interpretation of the theme.
They've opted for equal opportunity mayhem on both snow and sand, and have wrapped the Trail Warrior in a sand-colored camouflage graphic.
Other equipment includes tinted headlights, custom fender flares, ARB rooftop gear Basket, LED lights and a Warn 4K winch.
"This new Rogue Trail Warrior adds a new dimension to family adventures with its snow/sand tracks, gear basket, winch and camo paint," said Michael Bunce, vice president of product planning for Nissan North America. "If you want to stand out from the crowd during a day on the slopes or the beach, this is the vehicle to take."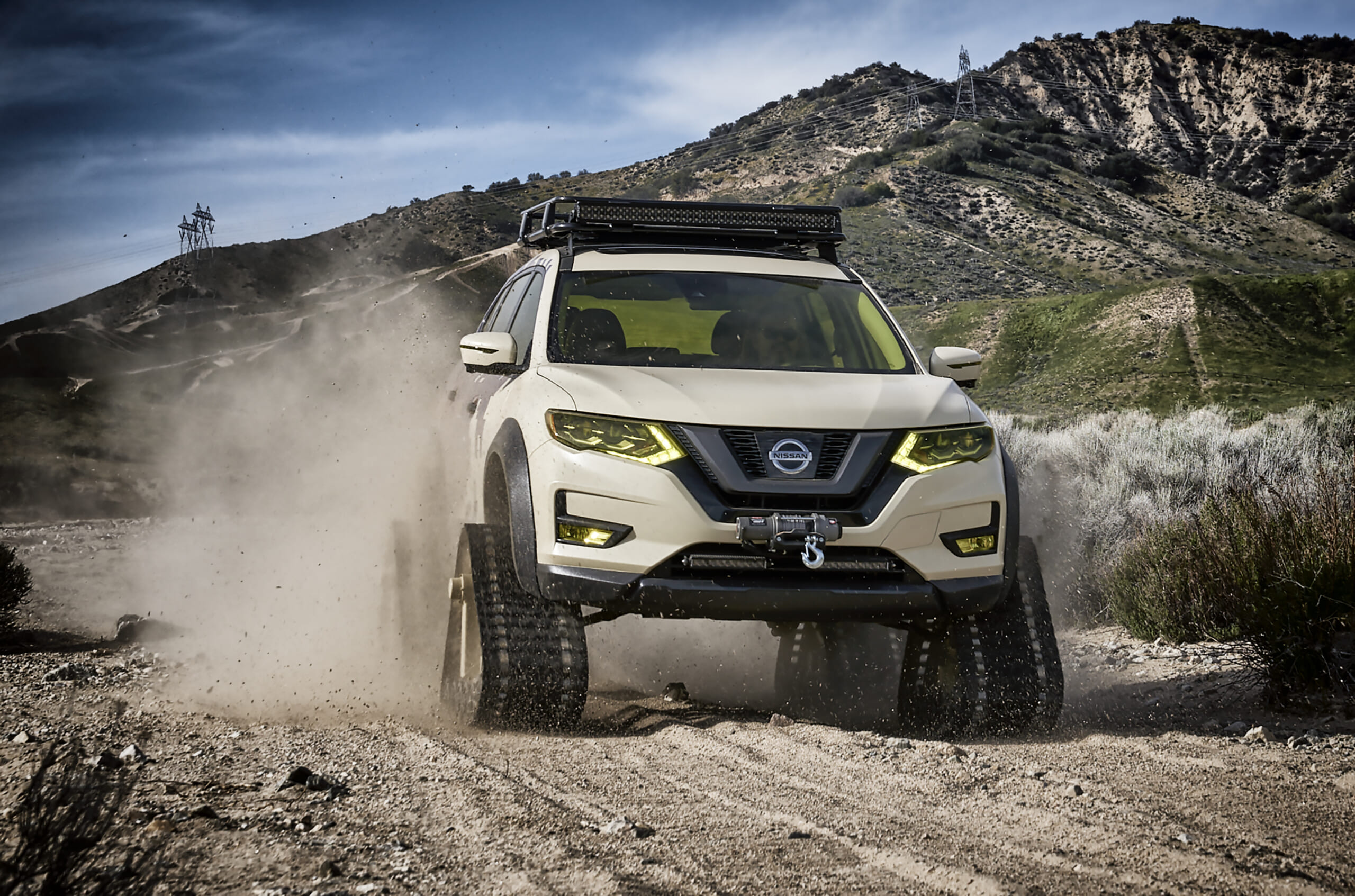 Cool with us, Mike. When do we get to give it a try?