Channel Your Inner Jedi With the Nissan Rogue X-Wing Fighter
The Force is strong with this compact crossover SUV.
Nissan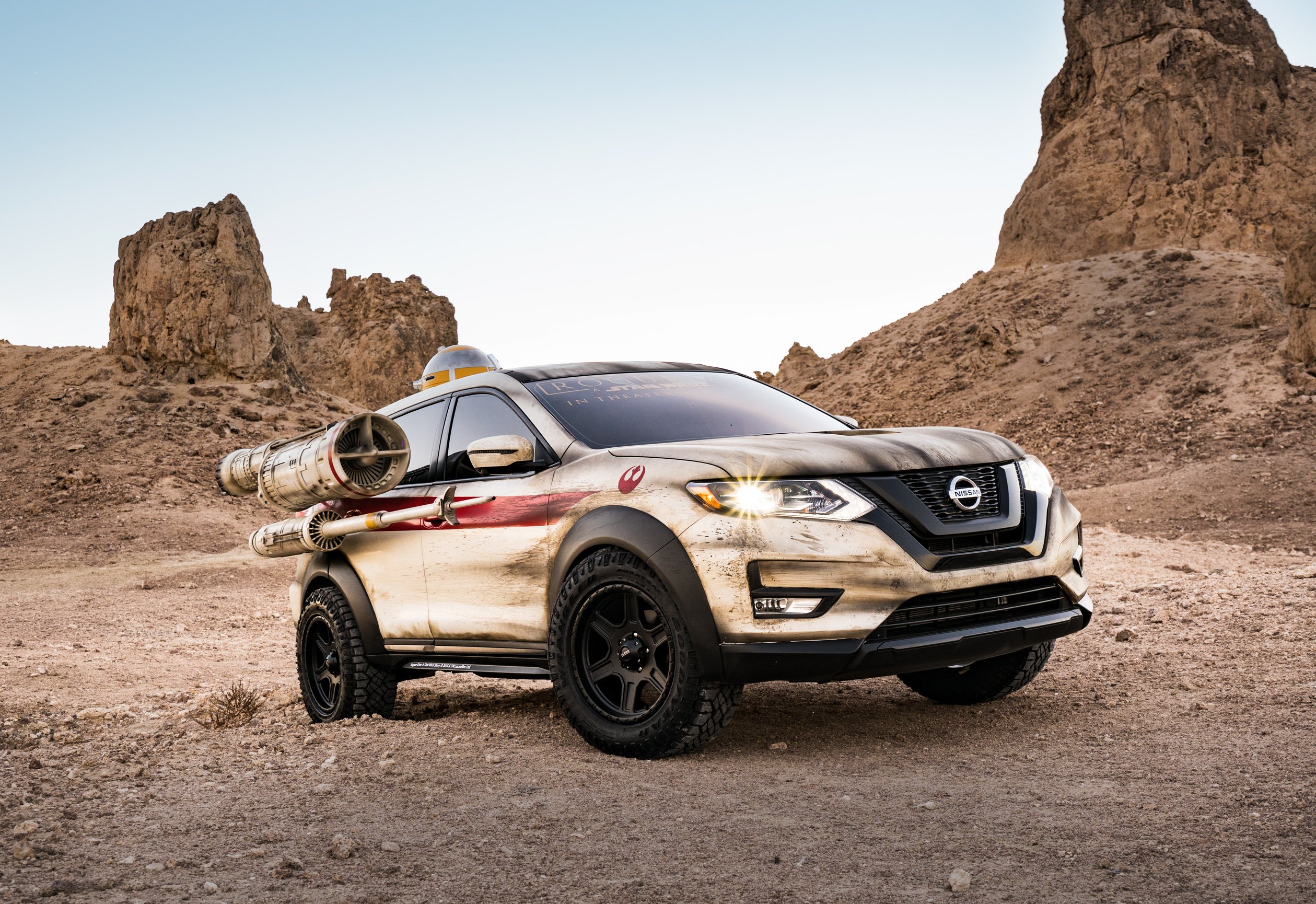 "This custom vehicle is not for sale." Not yet, anyway. Maybe we can convince Nissan to reverse its official stance. The carmaker built a one-off Star Wars X-Wing fighter project Rogue to capitalize on the brand's association with the Star Wars: Rogue One film to promote its limited edition production Rogue.
But when the world gets a look at this fighter-ized version of Nissan's compact crossover SUV, there'll be no settling for the comparatively tame production limited edition, whose visual cues are limited to all-black or contrasting white-and-black paint and some badging.
The production Rogue One: Star Wars Limited Edition model does, however, come with a full-size replica of one of the film's Death Trooper helmets, which is cool.
But it is not as cool as having X-Wing rocket engines and laser cannons mounted to the sides of your Rogue and your personal R2 unit poking out the top from its shotgun seat for your missions. And it makes a worthy adversary for the Storm Trooper Jeep Wrangler.
Various and sundry federal regulations make actual production of this body kit an impossibility. But Star Wars fandom won't be denied, and dealer-installed options have much looser regulations.
Tell Nissan to sell the X-Wing body kit for the Rogue now. Think you can drive it with that Death Trooper helmet on?