Why Nissan's Stylish New Concept Car Could Be The Sedan Of The Future
The VMotion 2.0 was named best concept car at the Detroit Auto Show.
The Eyes On Design expert panel at the Detroit Auto Show recently named Nissan's Vmotion 2.0 concept as the top design at this year's annual auto extravaganza. The swoopy sedan previews Nissan's design direction for upcoming passenger cars like the Altima and Maxima, and perhaps the future of automotive design to come.
The car is called "Vmotion 2.0" because it represents the second iteration of Nissan's V-motion design language that is shown in the grille of current models such as the Murano crossover. 
For this concept, the edgy V-motion style carries rearward through the car's body with an extremely sharp expressive surface language that is accented by crisp character lines.
The Vmotion 2.0's roof appears to float, as it is anchored by a sweeping line from the windshield pillars to the rear pillars that is made of glittering exposed carbon fiber that has silver threads worked into the weave.
In concept car tradition, the Vmotion's rear doors are rear-hinged, allowing them to swing wide open to provide a better view of the wonders contained within, such as the Zebra wood paneling, Bose UltraNearfield audio and a continuous instrument display panel that sweeps to the center of the car.
"Vmotion 2.0 offers a stunning look into the future of Nissan design; fresh and dynamic, yet cabin-focused," said Mamoru Aoki, executive design director, Nissan Global Design Strategy. "This prestigious award, earned from top design leaders from around the world, exemplifies the enormous potential of Nissan's newest design direction."
https://www.youtube.com/watch?v=sd88UvV1154
Even the color of the Vmotion's paint is special. It is a careful blend of a silver base coat with a copper top coat that deceives the eye at first glance, creating a layered effect with different hues and reflections in different angles.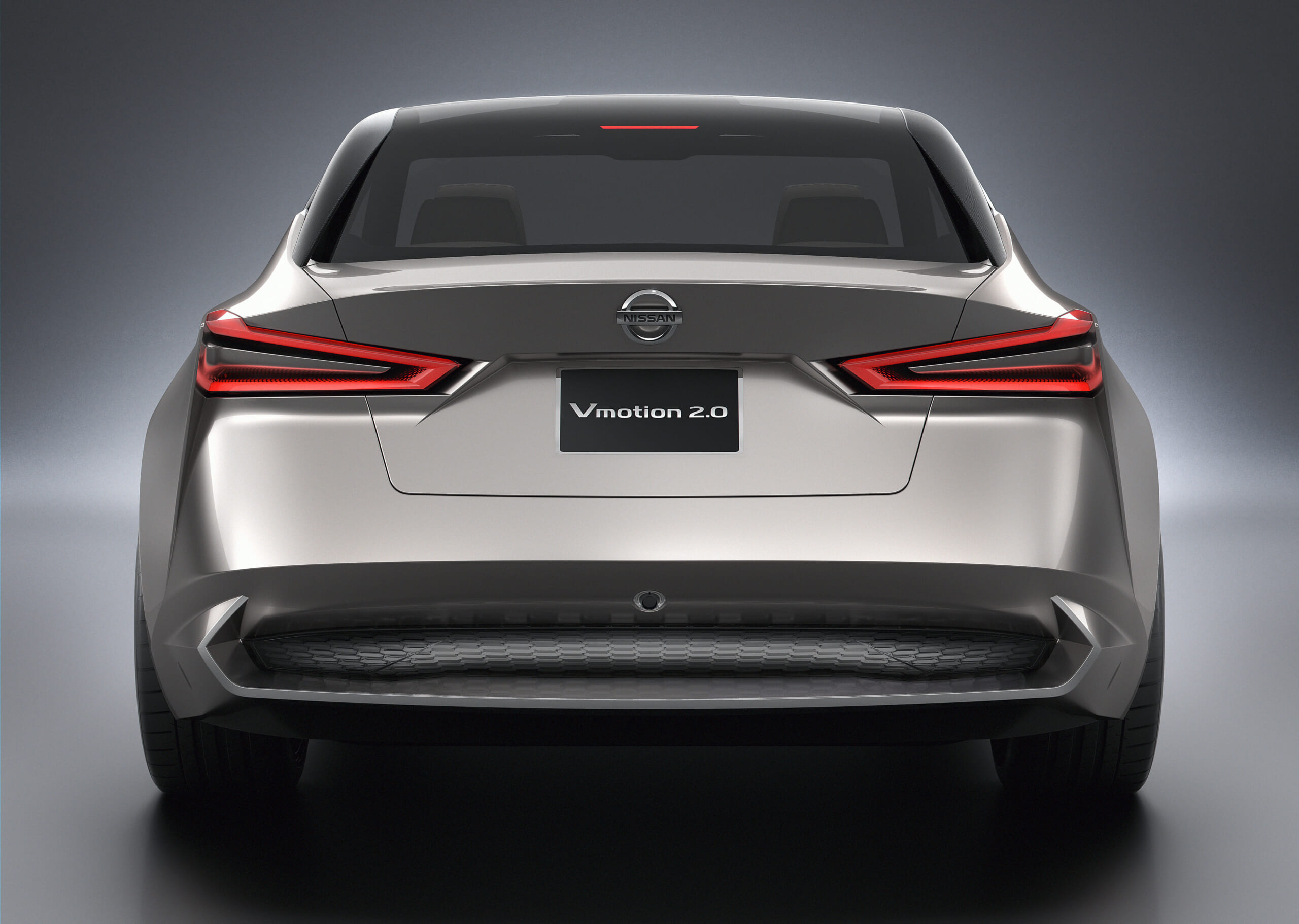 "In our never-ending quest for perfection, over 100 attempts were made to get this color just right," said Nicole Fonseca, Nissan's senior color and materials designer. "On our 101st try – our magic number, apparently – we discovered the perfect blend of copper, silver and other metals to create this beautiful, multi-layered paint."
The paint might be prohibitively expensive for production, but look for the Vmotion 2.0's expressive lines to appear in Nissan showrooms on upcoming models like the Altima soon.