Forget About Buying that Mercedes Pickup Anytime Soon
They just nixed idea of bringing the X-Class truck to America.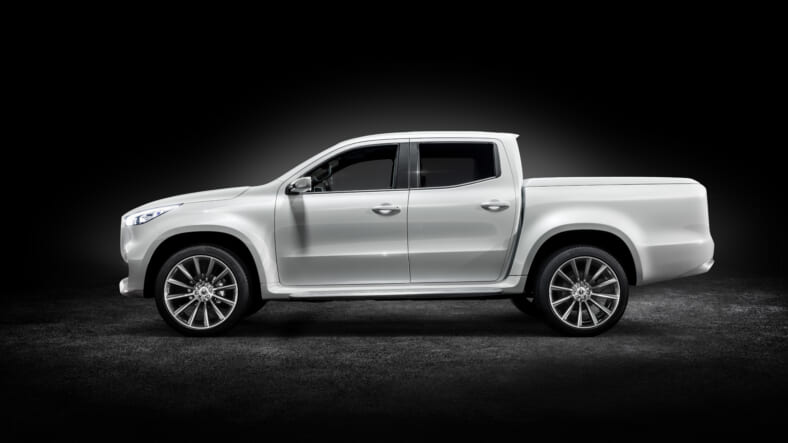 Mercedes-Benz USA CEO Dietmar Exler dashed the hopes of would-be Mercedes pickup drivers when he told trade publication Automotive News that not only is the new X-Class truck not coming to America in 2017, but that it won't even be considered until the truck's next generation arrives.
The possibility of the glittery valet-worthy X-Class pickup set U.S. fans buzzing last month, but at the Los Angeles Auto Show, Exler told reporter Amy Wilson that it definitely will not come to the U.S. in its first generation.
"Once the next version of the truck comes out—when we see the next iteration—there might be an opportunity to bring it in the medium and the long-term," Exler said. At last month's debut of the X-Class concept, Mercedes announced that it will sell in Europe, Latin America, South Africa and Australia beginning in 2017.
But don't American drivers deserve a chance for this smooth ride? "That's exactly what we're taking a look at," Exler said. "We want to bring it when we believe it makes sense as Mercedes to bring out the pickup truck."
Carmakers typically replace models after about six years, so mark your calendar for 2022.