A Custom Shop Transformed This Harley-Davidson Into a Sleek Café Racer
A Hells Angels' ride this is not.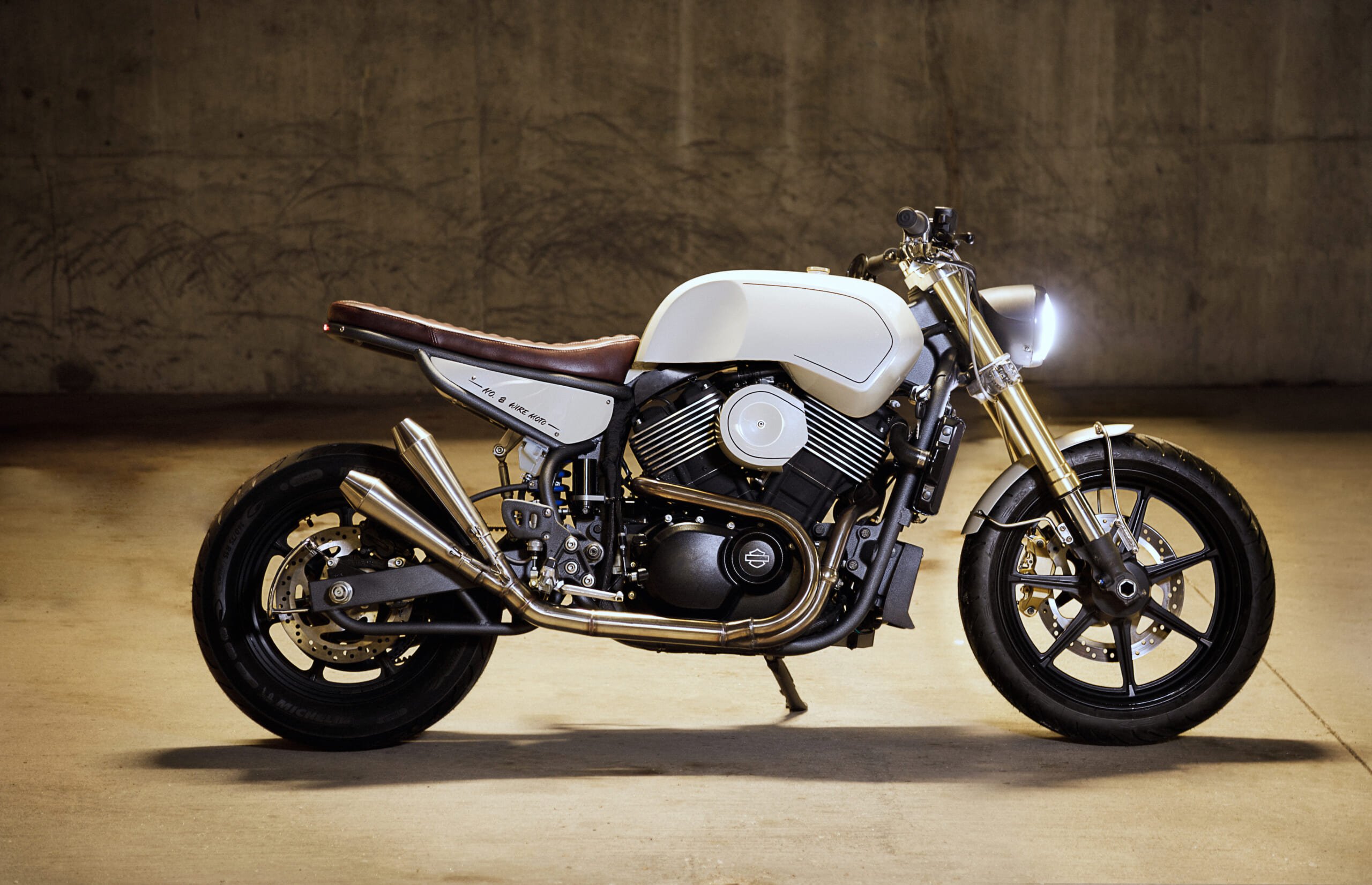 Harley-Davidson's air-cooled models have been staples of motorcycle customization for decades. But the company's new water-cooled entry-level Street 750 line of bikes aren't as appealing to traditionalists and present challenges to slick custom styling.
Colin Cornberg launched Number 8 Wire Motorcycles in remote Philipsburg, Montana, a few years ago, turning out custom rides one bike at a time. So far he's built an impressive variety of different machines rather than sticking to a single marque or model.
The roster of custom builds includes a variety of Harleys and Kawasakis, along with some Yamahas, a couple BMWs and even a classic Norton.
For the Street 750, Cornberg concluded that all-new sheetmetal would be needed to create a compelling cafe racer version of the bike. The problem is that Harley uses the gas tank to hide the Street 750's fuel pump and other ugly hardware.
"I think the gas tank was the hardest," Cornberg told Maxim via email, "making it look decent while still having a reasonable capacity, housing the giant Harley-Davidson fuel pump and clearing all the junk underneath it."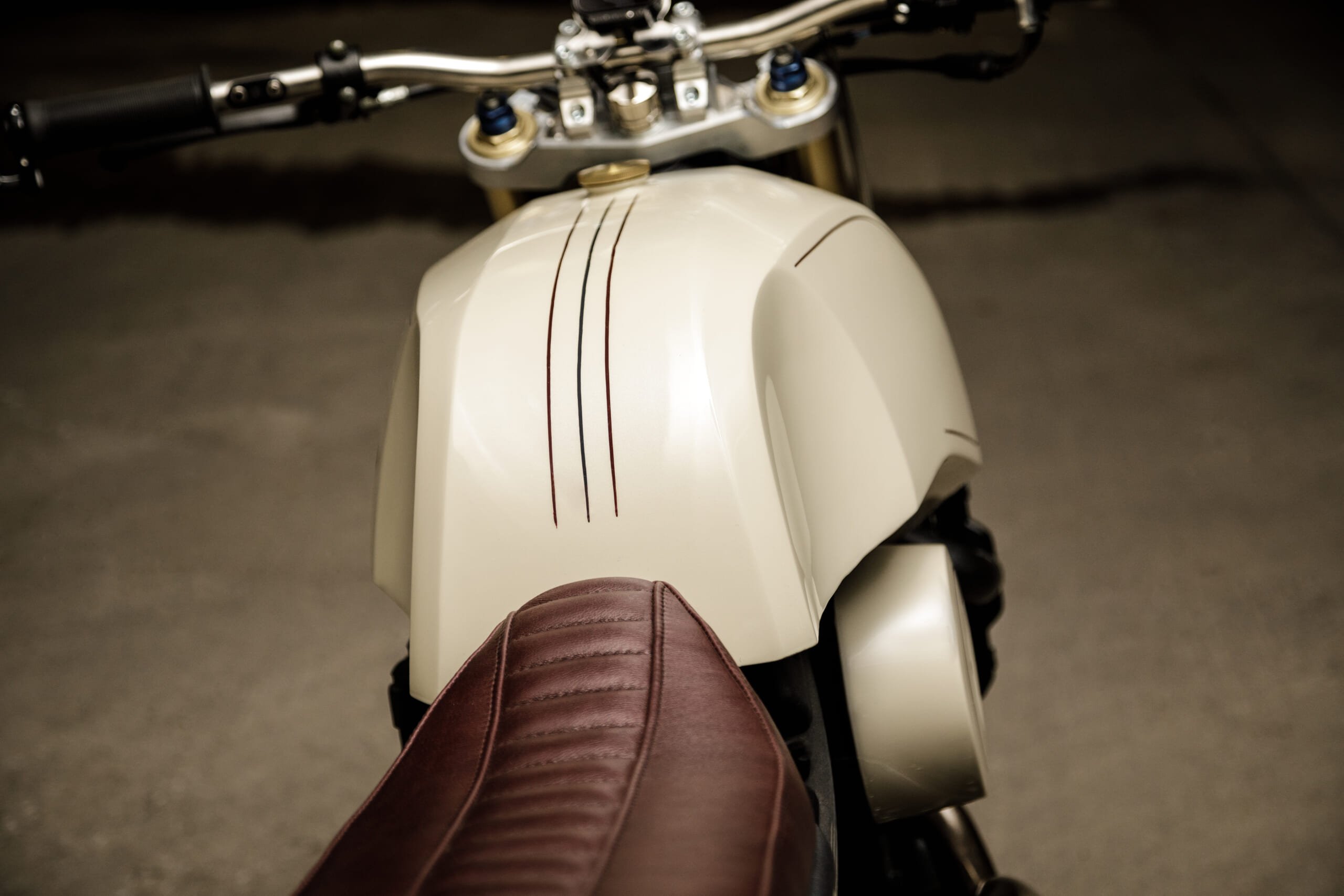 Cleaning up the bike's rear end demanded removal of the factory's twin shock absorber assemblies. Cornberg replaced those with a single shock arrangement borrowed from a Ducati.
"The coolest thing about the bike in my opinion is the rear suspension and subframe," he said. "I'm super happy with the way the shock works with the linkage and how it's all built into the subframe and the swing-arm."
Custom triple clamps mount a Suzuki GSXR fork and brakes for upgraded suspension and  stopping performance. Cornberg employed his metal fabrication skills to create numerous small parts for the build, including fender braces, license plate bracket, coolant lines, headlight mount and even his own handle bar.
Cornberg turned to Motogadget for the instruments and upgraded the lighting to LED headlight and taillight.
It would have done no good to create such a wonder if no one ever saw it, so Cornberg tasked his neighbor, Athena Photography, with shooting the bike for our enjoyment, so we owe her a debt of gratitude. We can also appreciate her shots of some of Number 8 Wire Motorcycle's previous builds.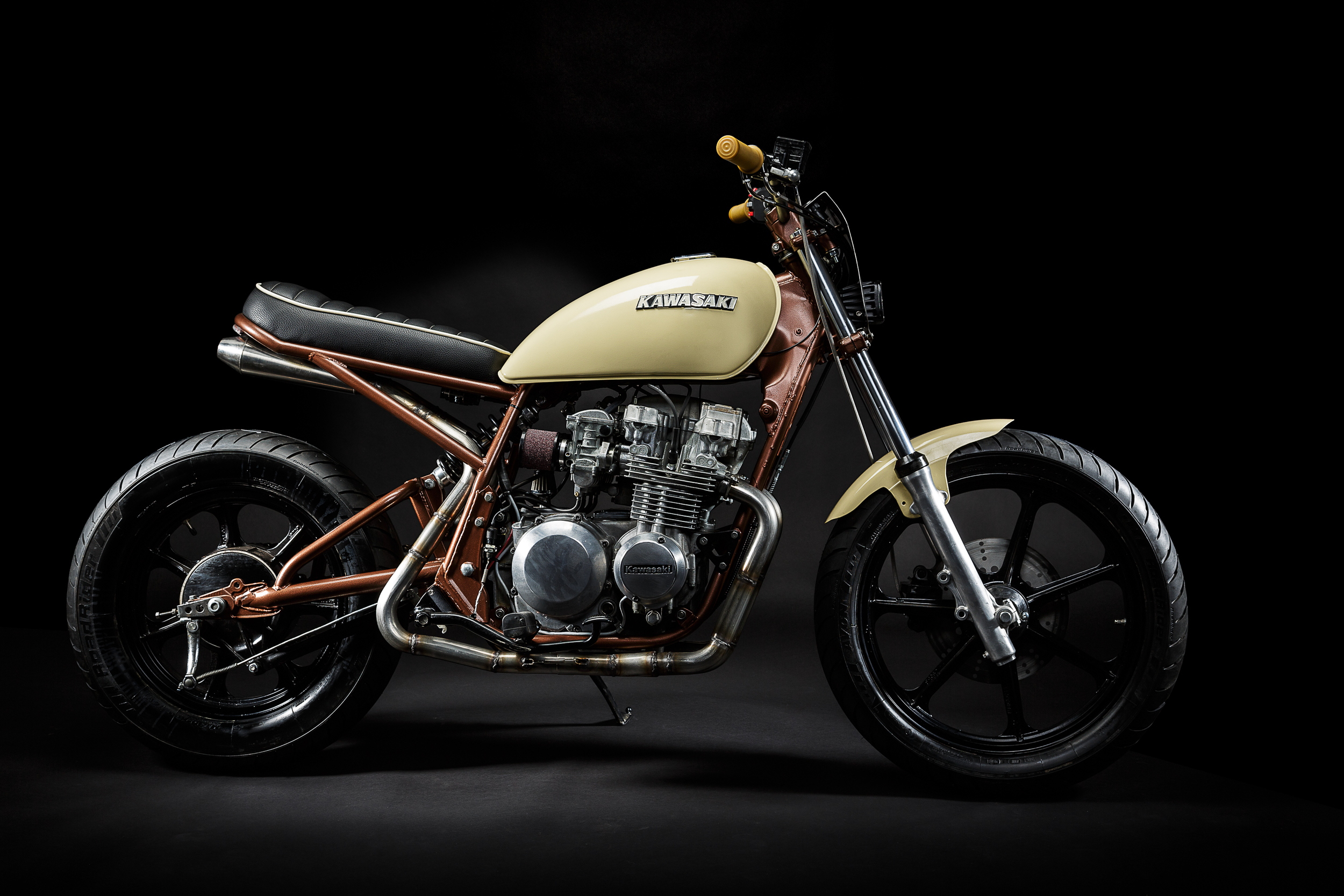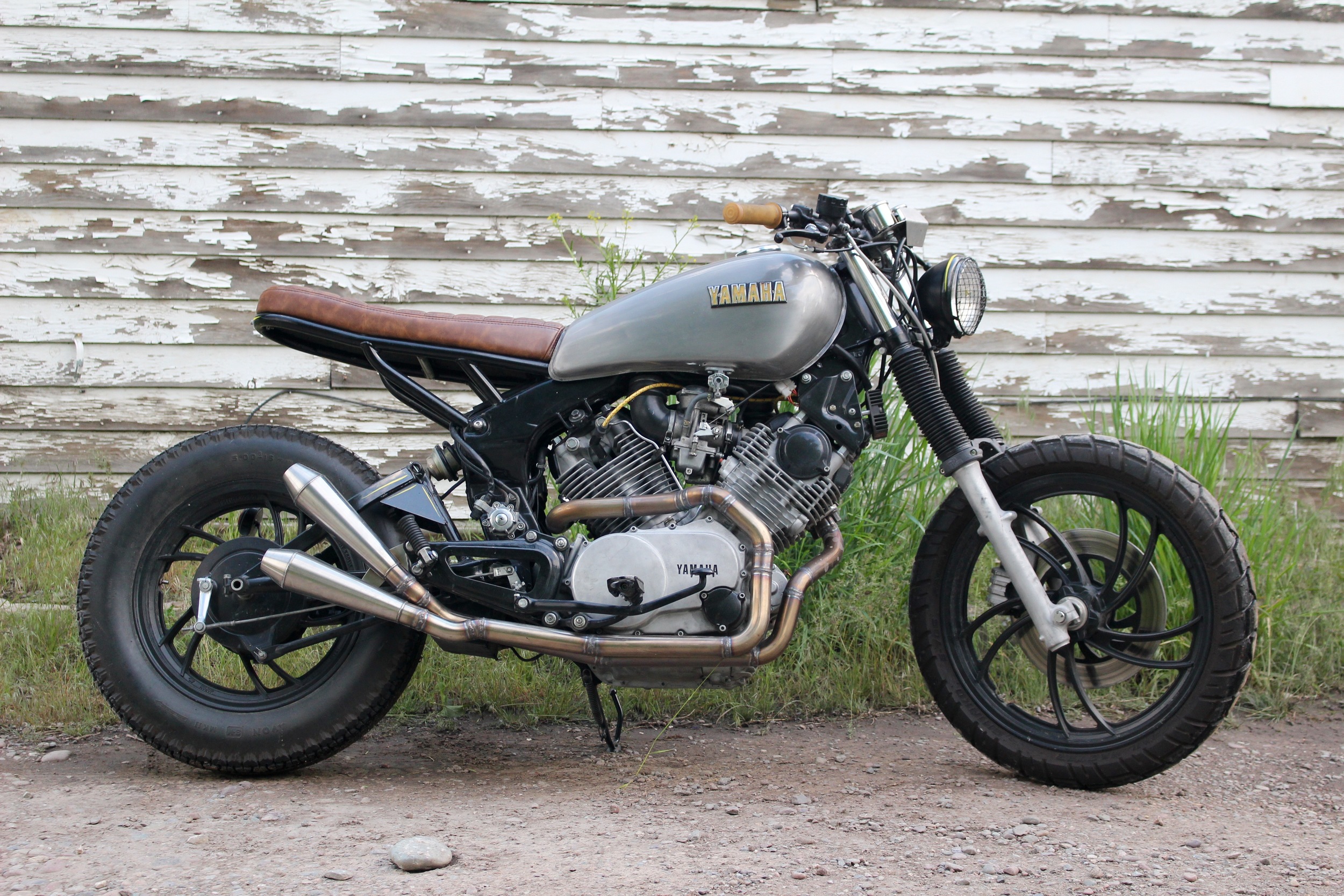 h/t: BikeExif