The Next-Gen Humvee Will Provide Troops With More Power, Armor and Off-Road Capability
Meet the mighty NXT 360.
More power. Tim Allen launched his entertainment career calling for more power, and now Army Humvee builder AM General is applying that solution to venerable military vehicle that debuted as a replacement for the World War II Army Jeep in 1984.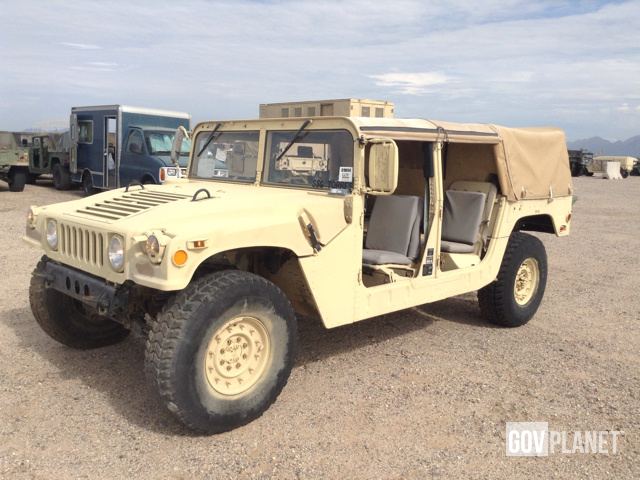 In the NXT 360 concept evolution of the Humvee, the Detroit Diesel 6.5-liter turbodiesel V8 engine is boosted to 250 horsepower and 460 lb.-ft. torque, and the six-speed automatic transmission adds two more gears compared to the current iteration of the vehicle.
Military customers are also calling for more payload capacity, improved ride and handling and better protection for troops aboard, according to AM General.
Stiffer springs and larger tires on the NXT 360 boost maximum vehicle weight (the Humvee plus the weight of passengers and equipment) to 15,500 lbs.
Those bigger tires also improve the ride and let the NXT 360 attack terrain at even steeper approach angles than before. One of the Humvee's coolest tricks is its ability to reduce and increase air pressure in its tires when switching between driving on roads and soft surfaces.
The NXT 360 improves that feature by adding a second air compressor which cuts in half the time needed to boost air pressure back up to levels needed for highway driving after leaving the sand.
AM General also upgraded the NXT 360's armor, bulletproof glass and blast protection to better shield soldiers from attacks.
These improvements would provide soldiers a safer, more capable machine for performing their hazardous service, so hopefully the Army will embrace the NXT 360 as quickly as possible.