The Opel GT Concept Is The Tiny Triumph of Geneva Motor Show
This Kevin Hart-sized speedster is set to make its way to America.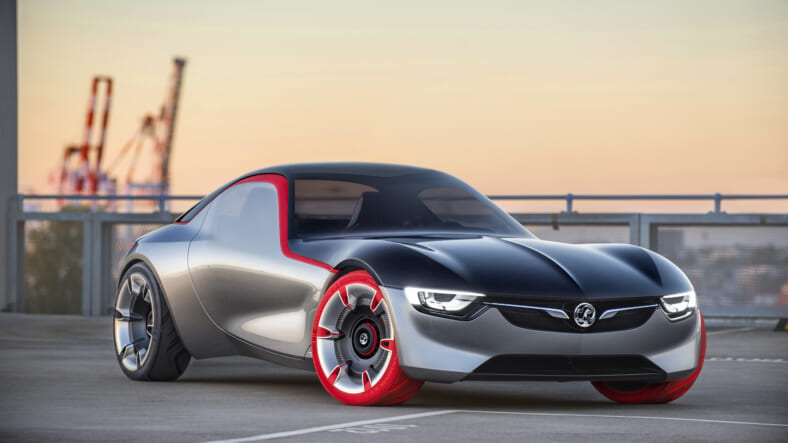 The most striking aspect of the Opel GT Concept revealed at Geneva Motor Show is not its painted-over side windows, striking red front tires, nor its lack of exterior mirrors. The car's most astonishing feature is its tiny scale: Opel had the guts to introduce an amazing concept that is unexpectedly, stunningly, almost incomprehensibly small.
Photos cannot possibly convey the Opel GT concept's petiteness, but this photo with a petite car model standing alongside begins to show exactly how low this mini-car sits.
Some quick specs: Power is from a 145-horsepower turbocharged 1.0-liter three-cylinder engine mounted just behind the front wheels and routing power through a paddle-shifted six-speed sequential gearbox to the car's rear wheels.
Because it weighs less than 2,200 lbs., this diminutive powerplant is able to accelerate the GT to 60 mph in under 8 seconds and push it to a top speed of 134 mph. 
GM uses this engine in European models like the Opel Astra, but it is not currently available in the U.S. However Ford does offer a similar engine in its Fiesta ST, as a point of comparison.
The car's interior is as cleanly free of the clutter of buttons and switches as its exterior is free of doorhandles and mirrors because the GT's systems are all operated by voice control and a touch pad. 
The circular gauges that appear on the dashboard are actually projections, and the right-side instrument can be configured to show various information such as cornering forces, navigation directions or fuel consumption. There are also a pair of circular displays showing the images of what a driver would normally see in a car's outside mirrors.
The GT concept takes its inspiration from some classic designs by Opel and its British sister brand Vauxhall. 
One was the Opel Experimental GT concept shown at the 1965 Frankfurt Motor Show and the other was the Xperimental Vauxhall Research (XVR) concept that debuted in Geneva the following March. 
Though the XVR was shelved, the Opel GT reached production in 1968.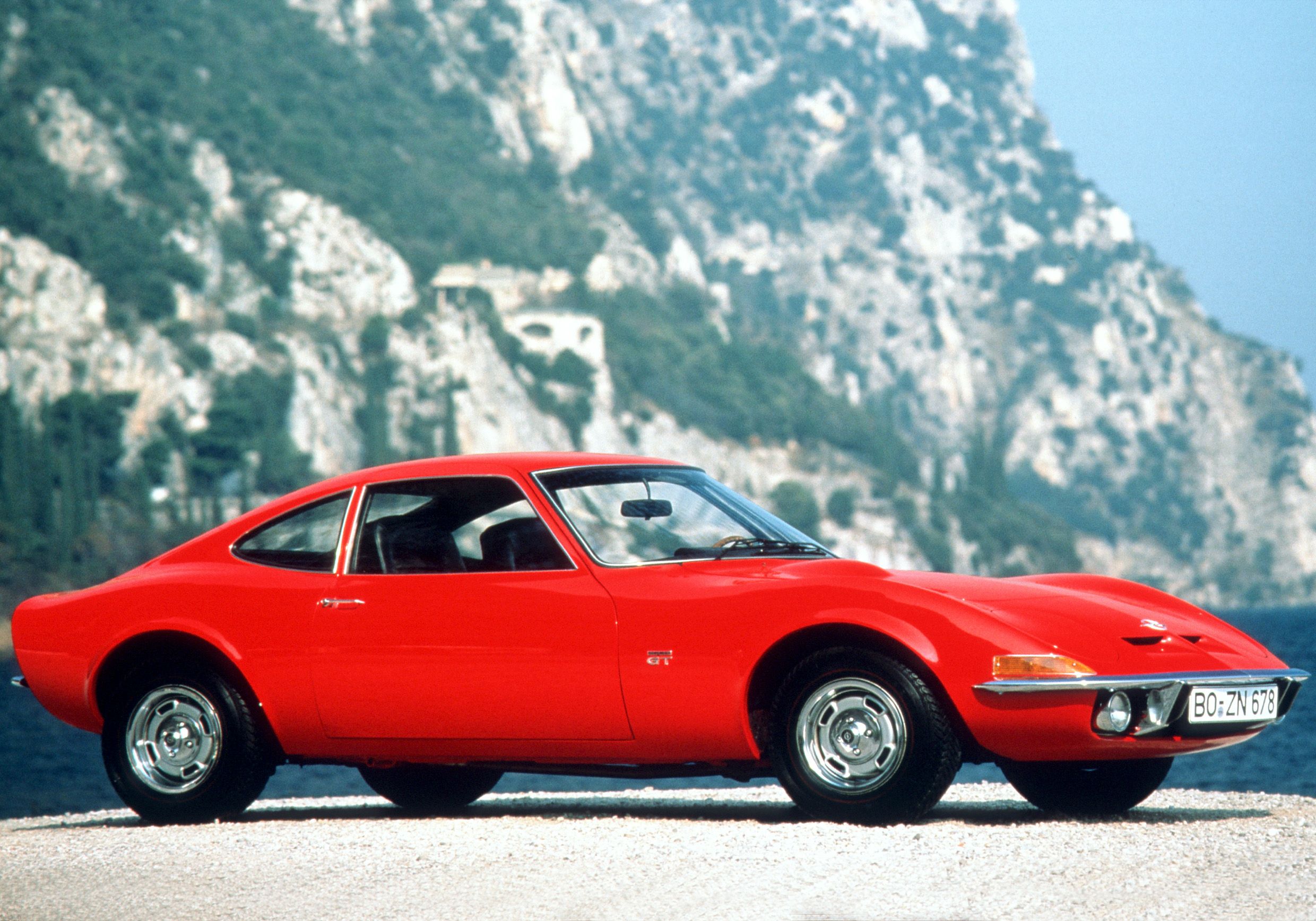 "It's certainly difficult to reinvent iconic concepts like these, but just as each was avant-garde back then, so too is this GT Concept today – absolutely pure, minimalistic, yet bold and uncompromising," said Mark Adams, vice president of design, Europe, for General Motors. 
For the latest car news, follow @MaximRides and Dan Carney on Twitter.