We Can't Stop Staring at This New Throwback BMW Motorcycle Concept
It's a retro-futuristic beauty.
Turkish designer Mehmet Doruk Erdem reliably turns out head-turning concepts for motorcycles like the Titan and the BMW Radical Concept, and he's added to his portfolio with the voluptuous Orion concept, a BMW motorcycle from the days of art deco streamliners.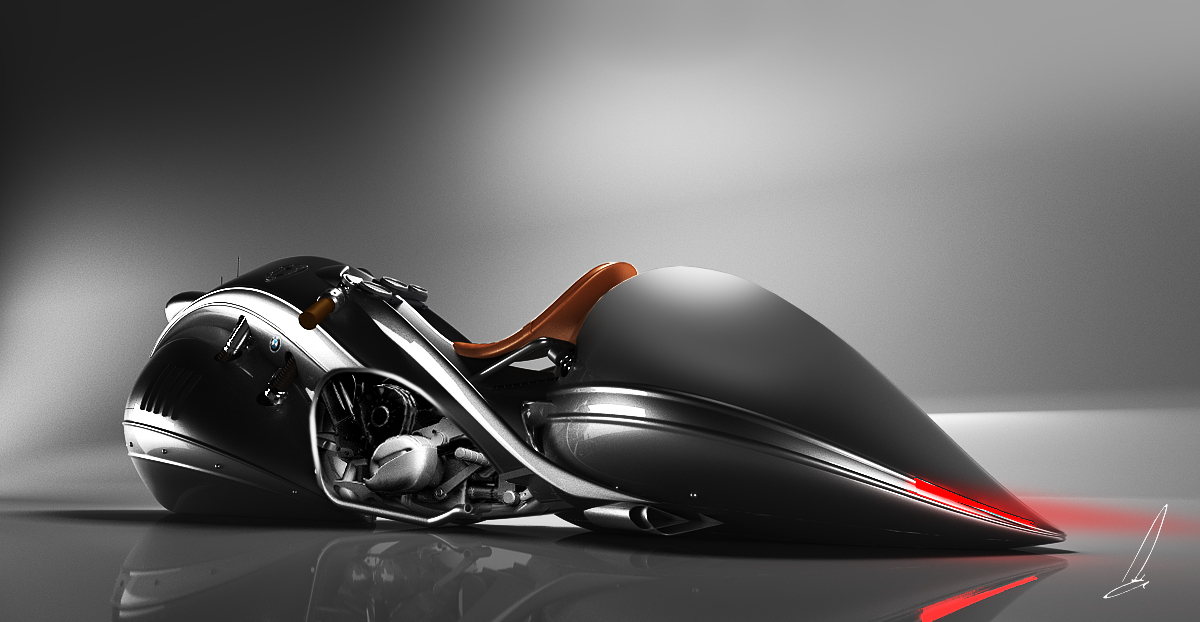 Orion's leather-upholstered solo saddle rests against its hips, er, seductively flared rear fender. The front wheel is enclosed in a wind-cheating dustbin fairing that cuts through the air, but would restrict the range of steering in practice. 
Unlike some computer-rendered concepts, there's nothing about Orion that would prevent an ambitious builder from putting it together for an upcoming show. C'mon guys, the trophies await!
h/t: HiConsumption