You Can Now Sleep in a Giant Hot Dog Because The Oscar Mayer Wienermobile is on Airbnb
Relish an overnight stay in the iconic Wienermobile for a limited time only.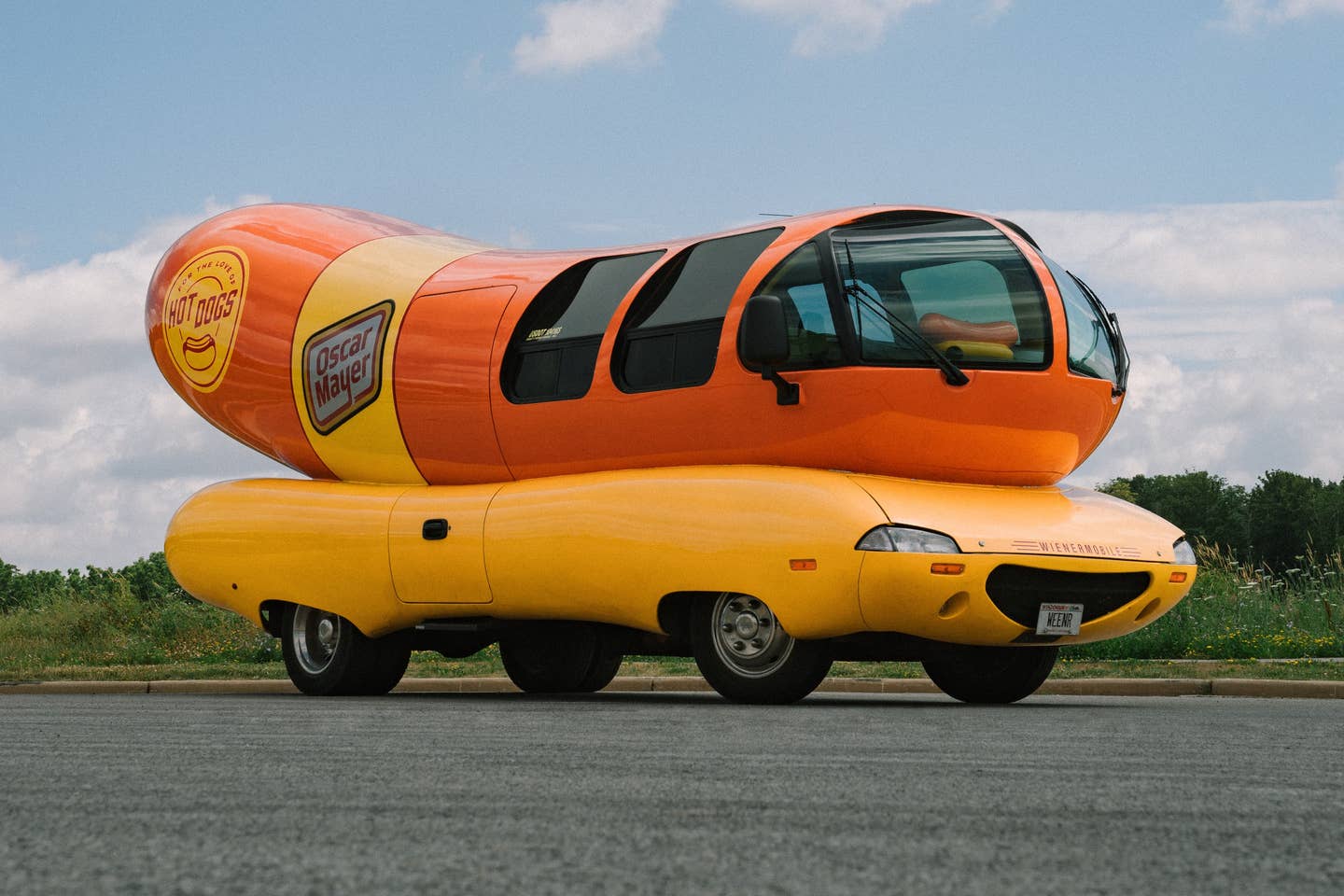 (Photo: Airbnb)
Some Airbnbs are ultra luxurious and cost thousands of dollars a night, some are quaint and cozy…and some are giant hot dogs on wheels.
The famous Oscar Mayer Wienermobile is now available on Airbnb in honor of National Hot Dog Day on July 17, and will be stationed in Chicago in the first week of August to comfortably sleep two, just in time for this year's Lollapalooza concert.
The Wienermobile has been around since 1936, but for the first time ever, hardcore hot dog fans can book a stay inside of the world's most famous giant wiener for one-night stays on August 1, 2, and 3.
"Relish a Stay in the Real Oscar Mayer Wienermobile," the listing reads, and is co-hosted by "Oscar Mayer Hotdoggers" AlexanDog and Jake N' Bacon.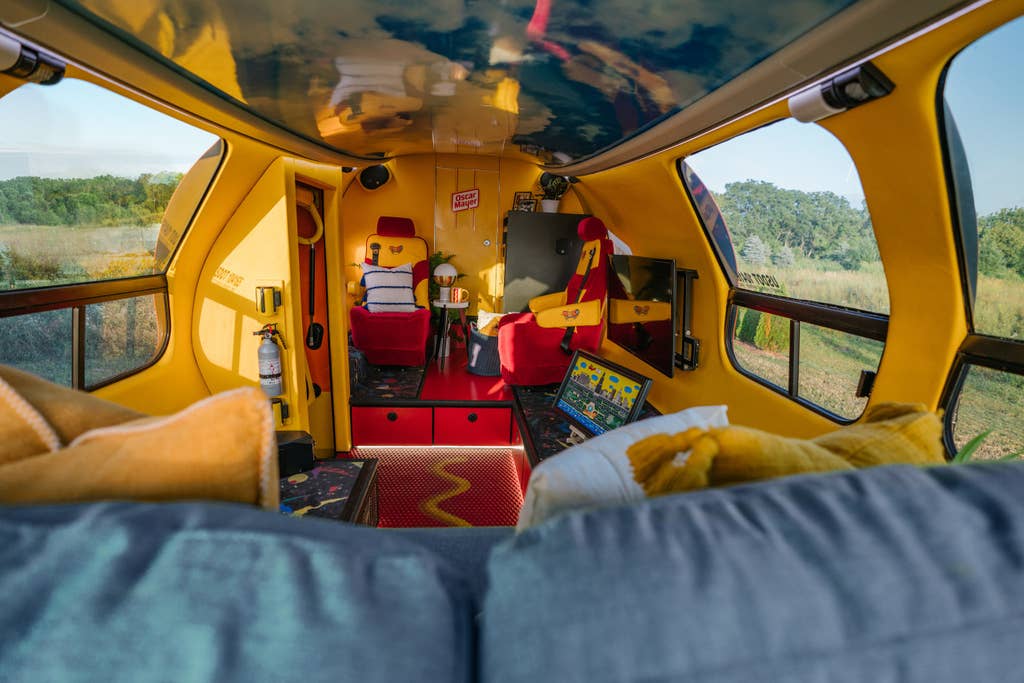 The 27-foot long dog offers amenities like a mini fridge stocked with hot dog essentials, a roller grill for grilling hot dogs, an outdoor space (to eat said hot dogs), and a welcome package with hot dog-inspired attire. In other words, nonstop hot dog action, all day and all night.
The decor includes a mustard-yellow interior, mustard motif carpeting, hot dog-inspired throw pillows, and ketchup red and mustard yellow chairs.
The listing only costs $136 a night (not a bad deal!), and you can book your stay in the Oscar Mayer Wienermobile right here. When it comes to hot dog-inspired Airbnbs, I think we have a wiener.