This Is Your Chance to Own the First-Ever Ferrari F50
It's the ultimate dream car.
The very first Ferrari F50 was a prototype that was not only used for track testing at Ferrari's private Fiorano circuit, but served as the basis for models and toys, posed for poster photos that decorated countless bedrooms, and finally became the debutant when the F50 was unveiled at the 1995 Geneva Motor Show.
And now, this most historic F50 is available for sale.
Long Island classic car shop Autosport Designs Inc. is offering the original F50, price available upon request. The less historic car #69 of the 359 production cars built sold earlier this year for $3.135 million, so it is safe to guess that this car will go for more than that.
The F50's 520-horsepower 4.7-liter V12 was a supercar monster two decades ago, and for anyone lamenting the disappearance of proper manual transmissions, the gated H-pattern shifter in the F50 will provide the period-correct experience.
It can be difficult to marry the poster queen of your teen years, but if you've been successful enough to spend seven figures on a car, this is your chance to capture a youthful dream.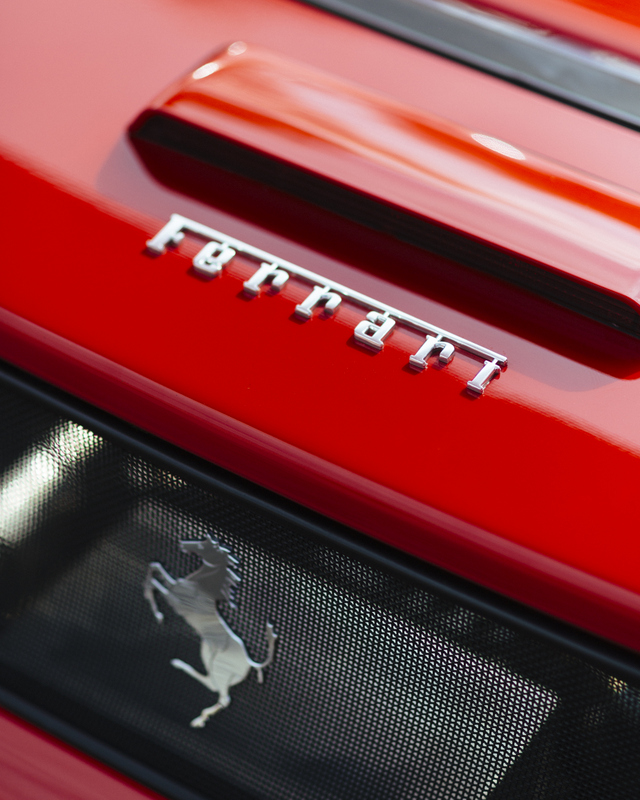 h/t: Road & Track