This Snarling 800-HP Beast Will Be the Last Pagani Huayra Ever
Say "arrivederci" to one of the world's most incredible hypercars.
Seven years of Pagani Huayra production has yielded a number of stunning different iterations, including the Roadster, BC, and a few standout special editions. Now, the Italian hypercar's production has culminated with the aptly-titled "L'Ultimo." 
The nearly 800-horsepower beast draws aesthetic inspiration from the vehicle helmed by four-time F1 world champion Lewis Hamilton. According to Autoblog, it was commissioned by Miami-based exotics dealer Brett David and combines some of the best features of 99 previous Huayra models.
Top Gear has further details on its extremely impressive specs:
There's the familiar AMG-sourced 6.0-liter V12 bi-turbo, turned to deliver 789bhp and 811ft lb of torque plus the Tempesta's carbon front splitter, panels, downforce-inducing skirts and rear diffuser.

A hood scoop similar to the BC and Cinque models sits atop as well as a full-length rear wing, all finished in exposed carbon fiber with Petronas green highlights, just like Hamilton's Sunday driver.

This colorway works its way inside with the leathers finished in the turquoise green, white leather seats and gold highlighting as well as the eye-wateringly expensive Sonus Faber 1200w sound system. 
The Huayra was a faster and meaner successor to Pagani's seminal model—the groundbreaking Zonda—thanks largely to its bellowing turbocharged V12. 
https://www.youtube.com/watch?v=bVX8OAHYxm8
Who knows what high-performance driving machine Horacio Pagani and his team will create next. Get a closer look at L'Ultimo in the gallery above, and say "arrivederci" to the Huayra with photos of our favorite versions below:
https://www.instagram.com/p/BaWnr2vFKCI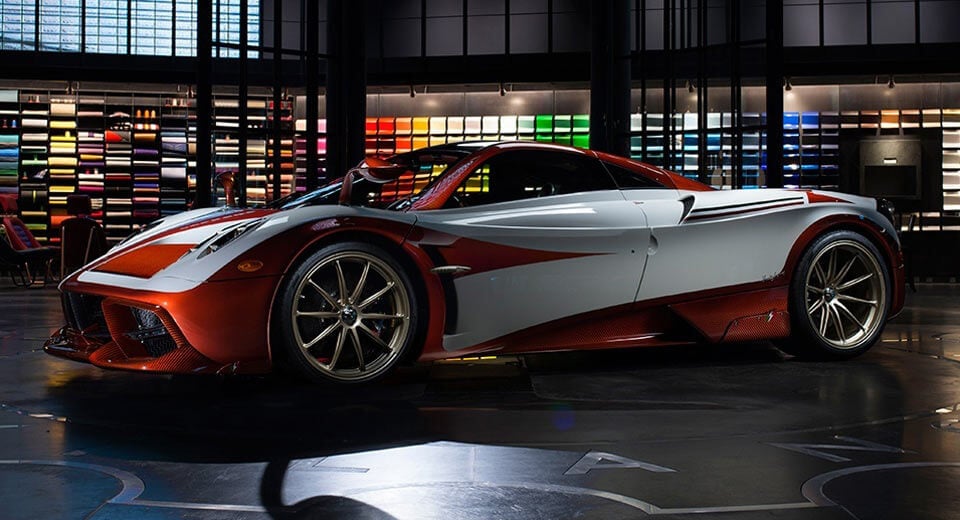 https://www.instagram.com/p/BXVlnO_FKdn
https://www.instagram.com/p/BfjJ0EEFJjN