Pagani Issuing Recall for Their $2.5 Million Huayra Due to Battery Defect
D'oh!
Photo: Pagani
If you're a multimillionaire member of the ultra-exclusive Pagani Huayra owners club, you hopefully aren't getting this news from us. 
All BCs and Roadsters in the United States have been recalled due to a battery defect that can prevent the supercar from starting or cause its 764-HP twin-turbo V12 engine to shut off while idling. 
 Jalopnik has further details: 
The recall was submitted by the National Highway Traffic Safety Administration earlier this month and states that 100 percent of the Coupe BCs and Roadsters are affected.

It reports that there is a "bug in the battery management software" that could stop the engine while it's idling or will prevent it from starting at all.  
No injuries or deaths have been reported. That could be because it's not a particularly dangerous issue, or because there's all of a whopping 16 Huayras currently roaming the U.S.
Sadly, this isn't even the first time the Italian hypercar manufacturer was forced to issue a recall. Back in 2016, Huayras were called back due to inadequate fasteners on the steering wheel-mounted airbag. Ouch.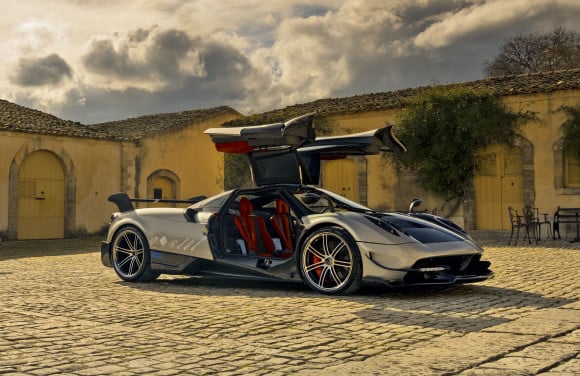 In any event, all this really means for us regular folks is that the chances of catching one of these $2.5 million driving machines in its natural habitat are even lower. 
https://www.instagram.com/p/BaHUcvFFeQMhttps://www.instagram.com/p/BcKnO-zlko2https://www.instagram.com/p/BfjJ0EEFJjNhttps://www.instagram.com/p/BX_S84JlZDNhttps://www.instagram.com/p/BXVlnO_FKdnhttps://www.instagram.com/p/BUpK-oclfmx