Pagani Unveils Ultra-Exclusive Imola Hypercar
Only five of these track-devouring beasts will be made.
Pagani, an Italian marque that's arguably one of the world's hottest hypercar manufacturers, has revealed the third-ever model in its 28-year history. 
The Imola comes nearly a decade after the Huayra was first introduced and roughly two years after the final, aptly-titled "L'Ultimo" edition was announced. 
Like its predecessor, the Imola runs a Mercedes-AMG-sourced 6.0-liter V12, but it's now tuned to deliver 827 hp. As Motor Trend notes, that 107 more horses than were on tap in the 2015 Huayra. 
All that power is fed to the rear wheels via an Xtrac 7-speed automatic transmission with a triple-disc clutch. A set of Brembo 4 ventilated carbon-ceramic disc brakes get six-piston calipers in the front and four pistons in the rear.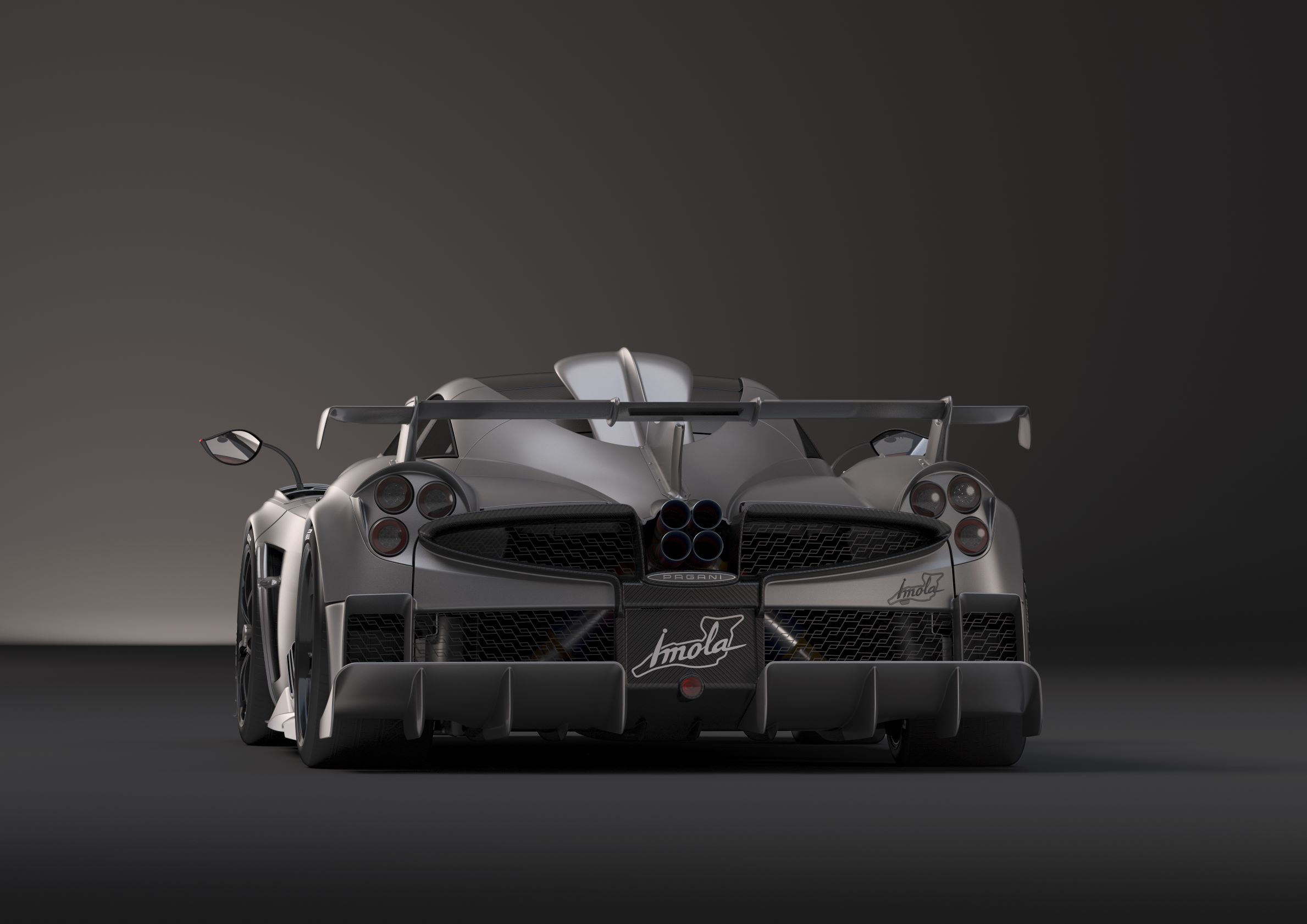 Pagani reports that the Imola was put through almost 10,000 miles of testing on a track at race speed and claims that a seasoned driver with quick reflexes can wait until the very last thousandth of a second before braking for a corner. This is made possible thanks to the suspension's geometry, which has been newly designed to transfer more ouput to the ground, thereby reducing dive and sway effects. 
The front suspension communicates with a central control unit that operates the engine, active aerodynamic control, differential and gearshift functions. This and other new technology reduces the shift time, making the Imola even meaner on a course. 
Carbo-Titanium HP62 G2 and Carbo-Triax HP62 materials make up the Imola's lightweight monocoque. Another 11 pounds were shaved off through a new "Acquarello Light" painting technique developed by Pagani. 
No performance specs were provided, but Top Gear is confident that the Imola is definitely a sub-three second car with a top speed in excess of 200 mph. 
We do know that it's priced at an admittedly absurd $5.4 million —the Huayra Roadster went for $2.6 million—and each of the just five Imolas set for production are already accounted for.