This Drool-Worthy Custom Pagani Huayra Is Literally One-of-a-Kind
Meet the 730-horsepower beast known as "Lampo."
Pagani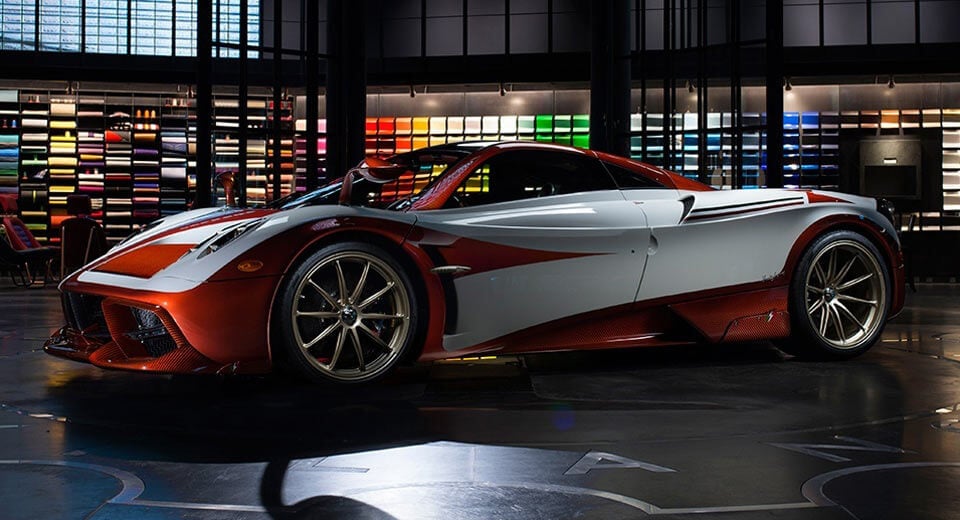 What do you do when an off-the-rack Pagani Huayra supercar just isn't super enough for you? If you are design house Garage Italia Customs, you partner with Fiat scion Lapo Elkann to develop a one-off Huayra designed as a tribute to the classic 1954 Fiat Turbina Concept car.
The custom Pagani, nicknamed "Lampo", wears the Turbina's orange and silver paint scheme, and bears Italian flags throughout. 
Alas, while the Turbina was propelled by futuristic turbine power, the Huayra relies on a boring old 730-horsepower twin-turbocharged Mercedes-AMG 6.0-liter V12 engine, same as the regular models.
Naturally, there is a hand-made custom interior for the Lampo, created in brown leather by a Turin artisan.  
In an Instagram post, Garage Italia Customs says they are "Proud and Happy" with the results of their collaboration with Pagani.
Elkann's grandfather Gianni Agnelli was an industry and fashion icon in the 1960s and '70s and is the subject of a new HBO documentary that illustrates why Elkann is somebody today.
We'd be happy too. Maybe one day we'll all get to build our own personalized supercar tributes to legends of family history.