The $17.5 Million Pagani Zonda HP Barchetta Is Now the World's Most Expensive New Car
It unseats the $13 million Rolls-Royce Sweptail.
Pagani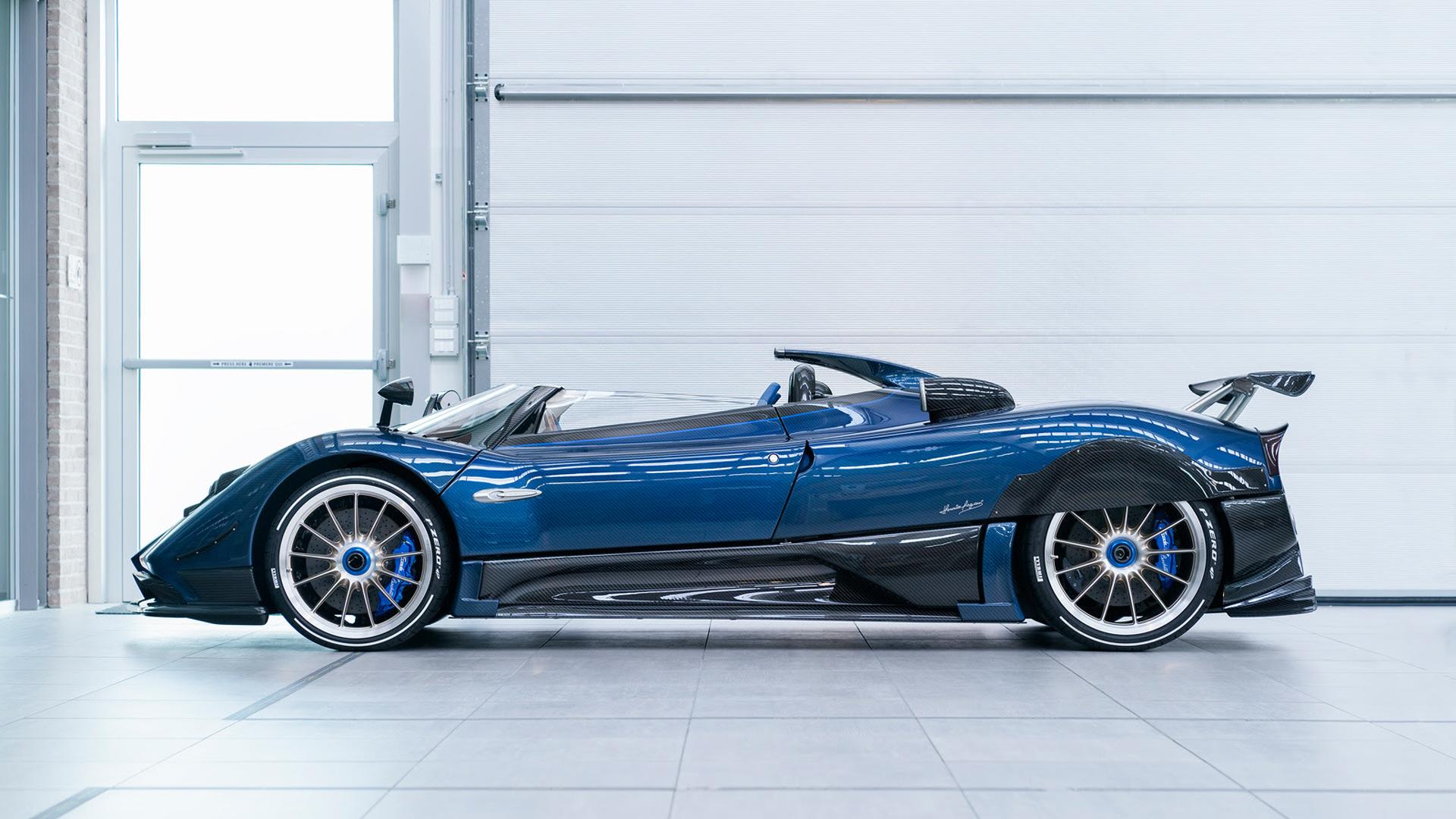 We always knew it was special; we just didn't realize how special.
The Pagani Zonda HP Barchetta is now officially the world's most new expensive car, according to Top Gear. Unfortunately, only three are being made, and all of them have been scooped up. 
Damn.
Jalopnik points out that the car it beat out is the one-off Rolls-Royce Sweptail, which sold for about $13 million.
Here's more info from Top Gear:
The Zonda HP Barchetta, first seen last year, boasts a 6.0-litre biturbo V12 on board with 789bhp, the same power output of the wild Huayra BC. It's matched to a six-speed manual gearbox, along with a mechanical locking diff and rear-wheel-drive.
It mirrors the BC's suspension setup too, and features massive brakes: 380m ventilated discs all round with six-piston calipers up front and four piston calipers at the back.

A neat touch is what these monster brakes hide behind: the 20in front and 21in rear forged aluminium wheels have different color inlays left and right. It's all about details with Pagani.
And, the best part is, if you don't feel like driving your new Pagani, you could always hang it in your living room.