The Just-Revealed Pagani Zonda HP Barchetta Is as Wild as Its Name Is Hard to Spell
Just sound it out, people.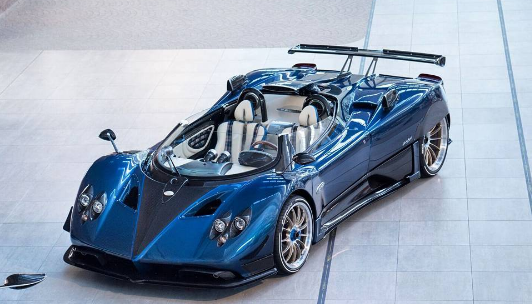 Horacio Pagani is accustomed to creating dream cars for his customers, but now he's decided to build one for himself. The Pagani Zonda HP Barchetta is an open-top version of an older Pagani model, but one that apparently still holds potential for new creativity.
With the roof removed, the Barchetta (Italian for "Little Boat" and commonly applied to sexy topless Italian sports cars) has an engine air intake snorkel stretching upward over the cockpit.
Pagani's Instagram post accurately describes the Zonda HP Barchetta as "1250 kilograms (550 lbs) of pure beauty."
The site 50to70.com reports that Pagani will build just three of the Barchettas, with this gorgeous blue beauty will be staying with Horacio. We'd keep it too!