'World's First Production Flying Car' Will Take Off In 2020
The PAL-V Liberty Pioneer is now taking orders for those who want their very own flying car.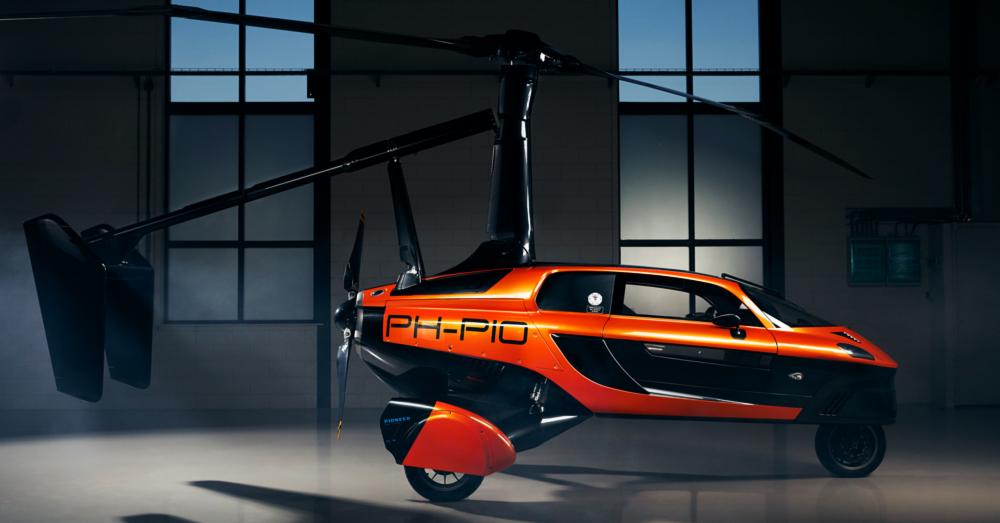 PAL-V
A year after the PAL-V made its debut at the Geneva International Motor Show, the "world's first production flying car" is finally ready to take off.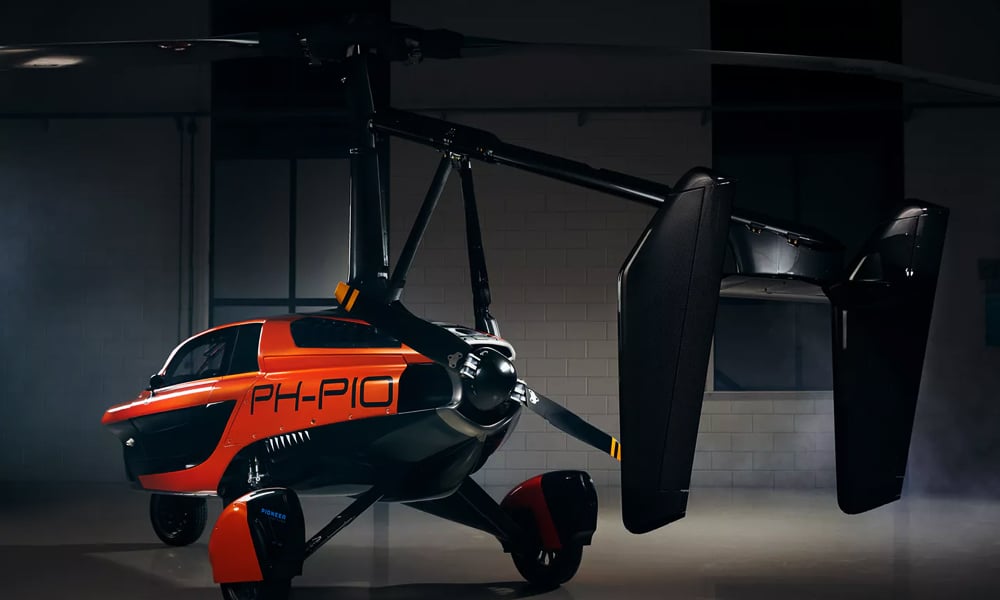 The Dutch design firm is now taking orders on an inaugural, limited-edition version of the part-gyrocopter, part-car, part-motorcycle dubbed the PAL-V Liberty Pioneer. 
https://www.instagram.com/p/Bu1MLT_BJ0S
As New Atlas notes, specs remain largely the same as previously promised. In drive mode, the dual-engined three-wheeler has a top land speed of 100 mph and a max range of just over 817 miles. 
The PAL-V can be readied for flight by pulling out the tail section and unfolding a pair of rotor blades. Once airborne, it can soar at speeds of up to 112 mph over a 310-mile range.
Maximum altitude is just over 11,480 feet, and landing only requires 98 feet of runway—the only catch is that the PAL-V requires a pilot's license to operate in flight mode. 
What makes the Pioneer edition special are its high-end upgrades. The exterior shell comes decked out in hand-laid carbon fiber parts and a two-tone paint coat, while the cockpit gets exclusive leather, lightweight aviation aluminum and an Electric Flight Instrument System. 
Only 90 Liberty Pioneers will be produced, with the first shipments scheduled for 2019. Upon delivery, buyers will receive a familiarization course and introductory training sessions.  
"The Pioneer Edition is for those that want to be part of the group of 90 that writes history with us," said PAL-V CEO Robert Dingemanse. 
"They will be at the forefront of a mobility revolution, where we will no longer have cars that can only drive." 
Head to their website to order the PAL-V Liberty Pioneer for $600,000.