This Custom BMW Motorcycle Is a Dystopian Dream Machine
Prepare to ride into the apocalypse.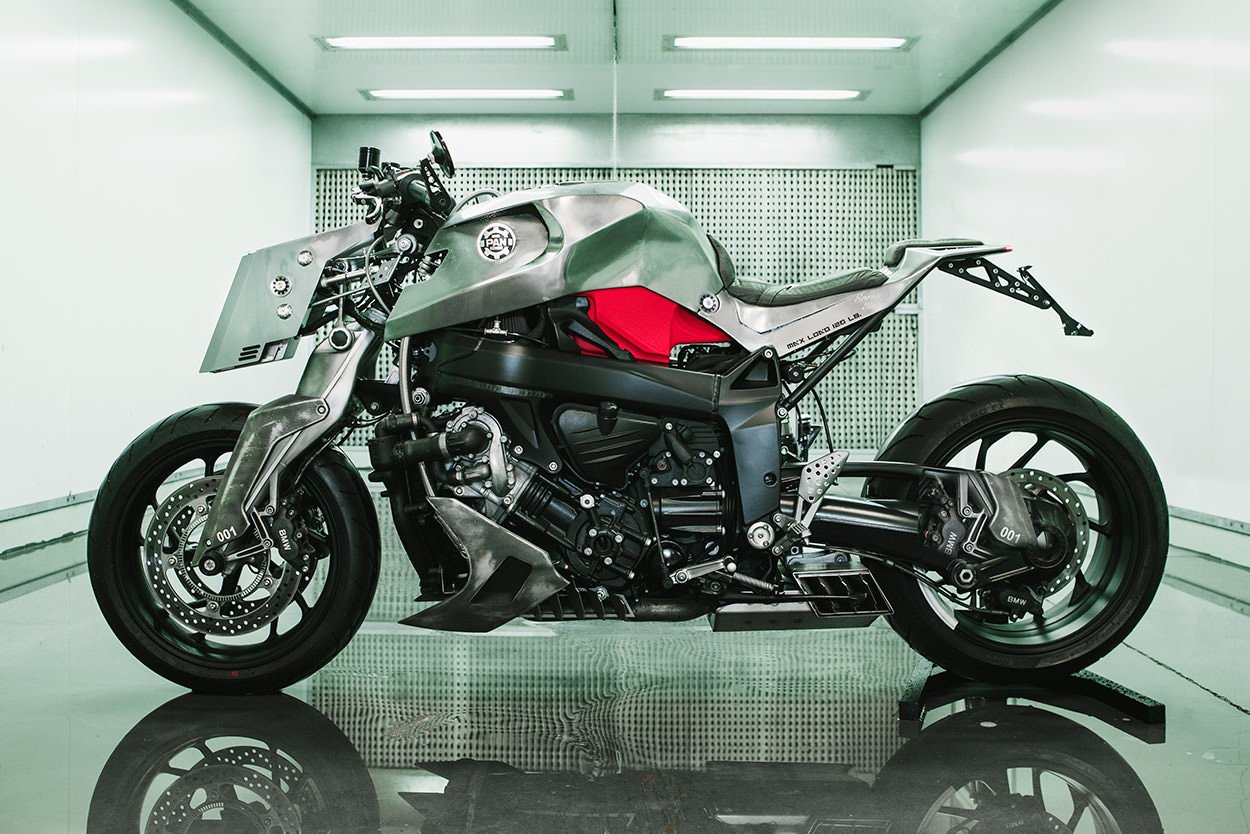 Customized air-cooled BMW motorcycles have become so cliched that even bike builders don't want to do them anymore. That's why Madrid's Pan Speed Shop selected the unloved 165-horsepower water-cooled four-cylinder BMW K1200S as the foundation of its first project.
Pan co-founder Efraón Triana told Bike EXIF that he left legendary Cafe Racer Dreams, where he was previously the head mechanic, specifically so he could explore different concepts in custom motorcycle design.
The result is Meka, a raw, mechanistic design that highlights, rather than hides, the BMW's unorthodox running gear in a retro-futuristic style worthy of a two-wheeled Transformers character or perhaps something out of Mad Max.
With its factory bodywork stripped away, Meka reveals the K1200's unique Telelever front suspension that replaces conventional telescopic forks, while at the rear the Paralever suspension with its integrated shaft drive eliminates the drive chain and and visible shocks or springs. 
The alternative front suspension has the benefit of eliminating the fork dive that other bikes suffer when braking, keeping the BMW level and stable.
Up top, the design is all exposed metal with brushed or distressed surfaces conveying an impression of hard use. Where so many customs ensure you're going home alone because of their stylish solo seat design, Meka thoughtfully includes a passenger seat for a guest.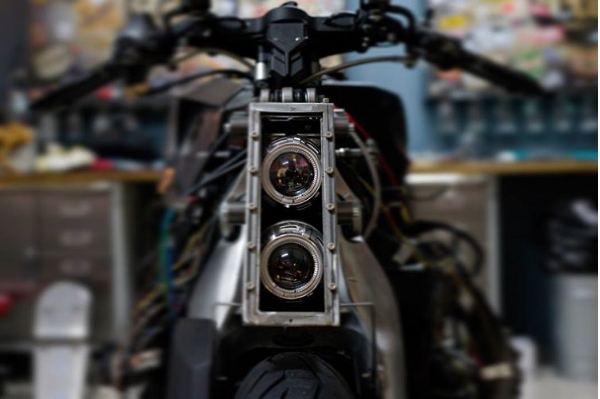 The rakish bare aluminum fairing surrounds an amazing stacked pair of xenon headlights for a distinctly science fiction appearance that combines with the Motogadget digital instrument panel to complete the look.
It seems that, like French chefs who make potentially revolting dishes delicious to prove their amazing skills, Pan Speed Shop seems determined to take the hard way with its project bikes. Judging from this first outing, Triana and his partners obviously have the skill to make two-wheeled snails like the K1200S into escargot. 
h/t: Bike EXIF