This Military-Spec Off-Road Camping Trailer Will Go Anywhere Your Truck Can Go
It's got everything you need.
Patriot Campers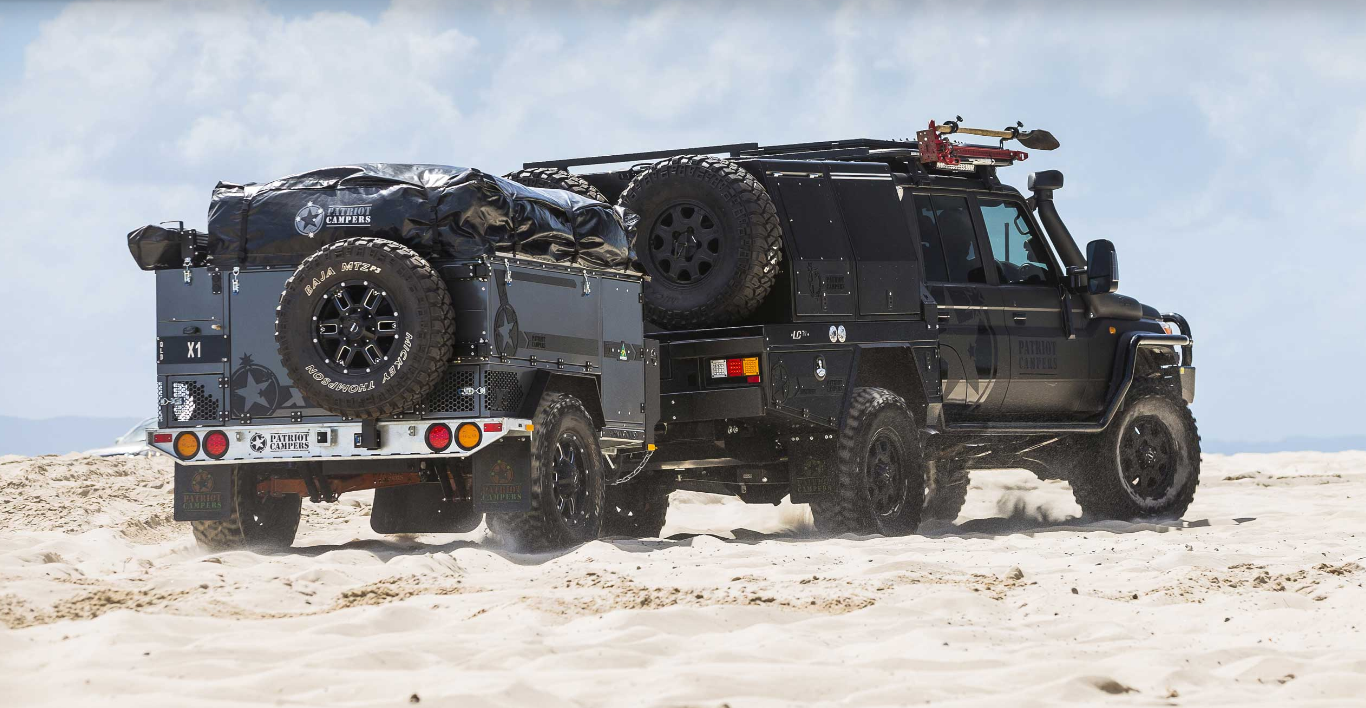 If you liked last year's Patriot off-road motorhome built on a Toyota Land Cruiser, you're sure to appreciate the Patriot X1 off-road camper trailer that you can tow into the wilderness.
This military-spec beast features a king-size bed on top, a large tent providing living space and an awning for a front porch.
Of course, you need a kitchen for your home in the woods, so Patriot provides a fold-out gas grille to cook your food. 
There is also a silverware drawer and plumbed sink.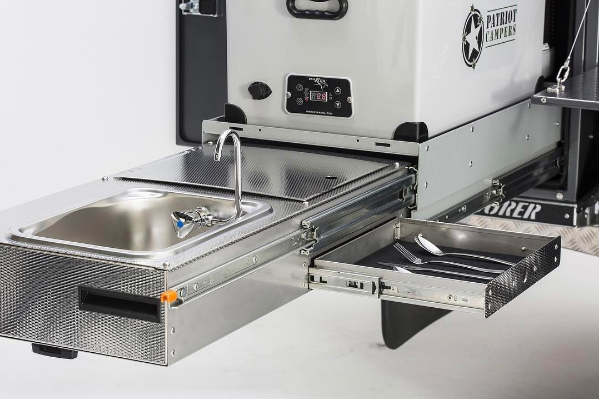 At some point, you and your gear are going to get wet. Patriot can't do much for you, but they do provide a wet box space for your gear to dry without getting your other belonging wet.
The bed is on top of the camper, so Patriot includes a fold-down ladder for easy access to the X1's penthouse. 
Patriot packs the X1 with thoughtful details, like the ability to match the trailer's wheel hub to those of your tow vehicle. This not only keeps you stylish by letting you match the trailer's wheels and tires to your truck's, but more critically, it means that truck and trailer can use the same spare, so you don't need to take two.
Likewise, the camper can run a heater and water heater on diesel fuel, so if you have a diesel truck, the camper can use the truck's fuel supply.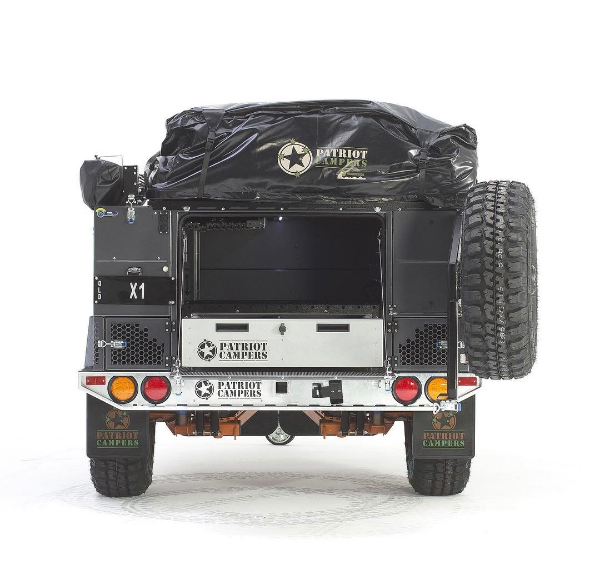 Pricing for the X1 Grand Tourer starts at $41,390. Looks like you're out of excuses for not taking that big camping trip you've been dreaming about.