Peugeot's Eye-Popping Autonomous Concept Car Will Think For You
And it'll probably do a much better job.
Peugeot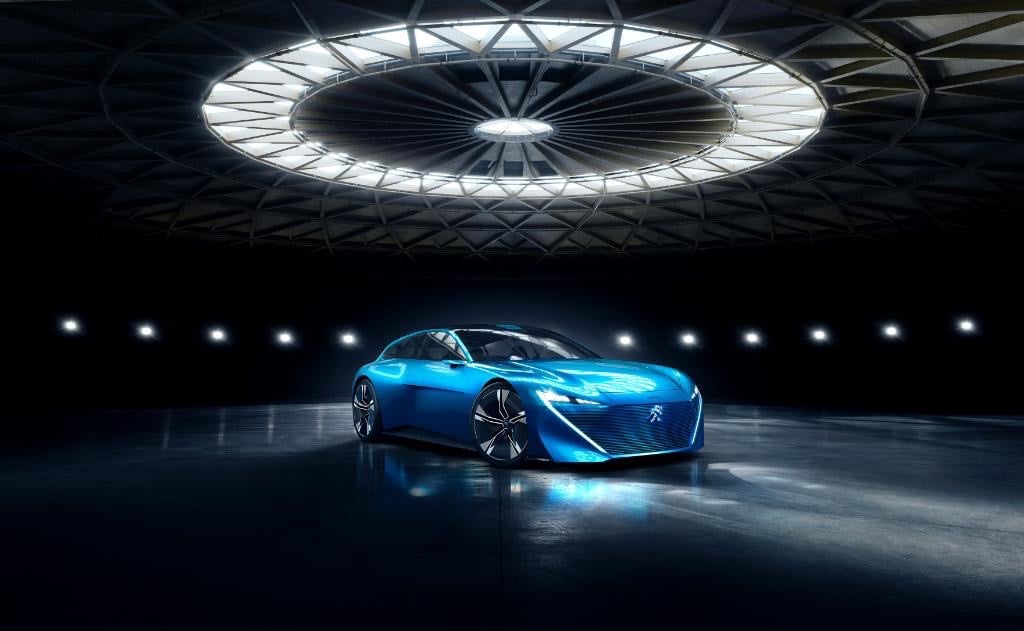 An obstacle to the use of technology is that it's often so damn annoying to use. Peugeot's Instinct plug-in hybrid electric concept car, which will debut at next week's Geneva Motor Show, aims to make using technology more, well, instinctive, by incorporating the car into the driver's personal Internet cloud of information.
Instinct is meant to be used as easily as a regular, human-piloted car or as an autonomous vehicle. In each mode the car can be set for sporty or comfort-oriented operation. The compact steering wheel and dashboard switches retract when the car is in autonomous mode, and even the accelerator pulls out of the way too.
The internet of things devices that Instinct surveys as it decides what to do include your smartwatch, smartphone, smart television, your social media posts, audio streaming, home assistant, PC and other devices. 
This lets it do things like automatically lock the door to your house when you drive away in the morning, or switch to the cosseting autonomous soft driving mode when your watch reports that you didn't slack at the gym, so you're pretty tired.
The Instinct's seats are wrapped in a 3D mesh that conforms to fit the occupants' bodies. We're sure that is nothing like being assimilated.