The Electric Pininfarina Battista Is the Most Powerful Street-Legal Car Ever Made
The 1,900-horsepower hypercar can hit 180 mph faster than an F-16 jet.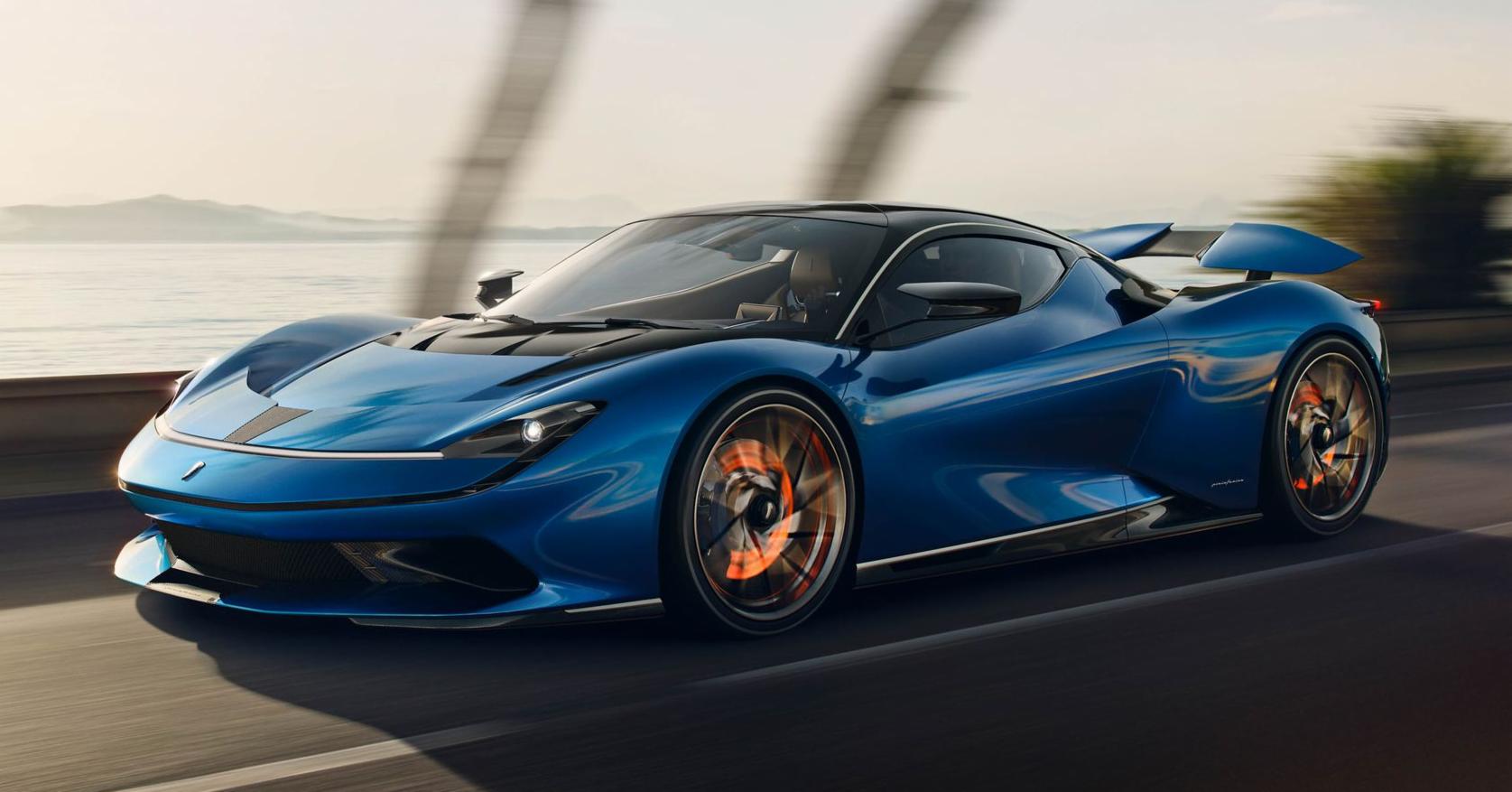 Automobili Pininfarina
While Koenigsegg and Hennessey Performance are racing to build 300-mph hypercars with 1,600-horsepower V8s, legendary Italian design firm Pininfarina created a model that's quicker than both. And it's all electric. 
The Pininfarina Battista turned heads when it was unveiled at the Geneva Motor Show this week. Boasting an almost unimaginable 1,900 hp, it earns the mind-boggling title of the most powerful street-legal car ever made. 
That enormous output translates to a 1.9 second zero-to-60-mph time and a limited top speed of 217 mph. Sure, it's a a sub-two second car, but what's really wild is that it can hit 180 mph quicker than an F-16 jet, according to CNBC. 
The Battista's blistering performance comes courtesy of four individual motors powering each wheel individually. Car and Driver reports that it will have carbon fiber construction, an active rear wing, and a 280 mile range.
Other technical information is under wraps for now. Only 150 Pininfarina Batistas will be built by 2020, each carrying a price tag $2.2 million. 
Take a closer look at the world's most powerful car below: