Check Out These Crazy Pirate Ship Cars For Sale On Craigslist
Indulge your inner Blackbeard with these wild custom rides.
Suburban ennui will be forced to strike its colors and prepare to be boarded in the face of an onslaught from this pirate fleet of converted cars currently offered for sale on Craigslist Los Angeles.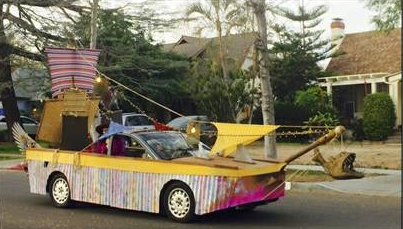 The cars were built by Footprint Productions for an upcoming low-budget flick called Street Ships, in which bored suburban teens shake up their neighborhood by turning their cars into wannabe seafaring vessels.
"When they hit 16, their imaginations flood over to their cars," explains screenwriter John O.S. Houston on the movie's IMDB summary. "No street is safe as Alex, Jenna, and a whole crew of teenagers modify their cars into "Street Ships" and tear avenues apart with pirate battles."
With that in mind consider the armada of seven mighty ships include the wood prow-equipped 2002 Ford Explorer flagship, "Alex the Hero," its 1996 Jeep Cherokee stand-in, a 2001 Volvo S80, "Jenna the Hero," and her stunt double, built on a '97 Volvo 850, a 1996 Nissan Altima called "Pocahontas," a 1997 Dodge Caravan, "Barrett," and a '96 Mercedes-Benz C220 called "Charlie Catfish."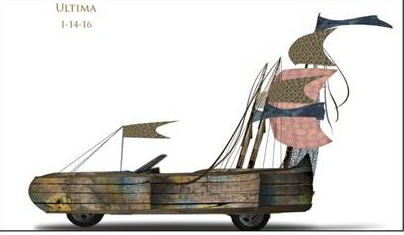 This crazy pirate fleet were all built as movie props, and as such, are not street legal. However, they've all been inspected by an experienced art car builder who can provide plans on how to upgrade each of them to legal status. 
Because wouldn't it be great to drive one of these freak shows around without getting a ticket? 
For the latest car news, follow @MaximRides and Dan Carney on Twitter.