Polaris Debuts Its 'Nastiest' ATV Ever
This all-terrain toy is a dirt-devouring beast.
Polaris
Polaris calls their 2019 RZR XP Turbo S their "nastiest" ATV ever. Others say it's the "gnarliest." Regardless of the superlative, it's clear that this all-terrain monster is one hell of an adventure vehicle.
The tricked out side-by-side boasts a ProStar Tubro 925 engine that produces a whopping 168 horsepower, giant 32-inch tires and a formidable 72-inch stance. But what makes the RZR XP truly groundbreaking is an unrivaled Dynamix Active Suspension capable of an industry-leading 25 inches of travel.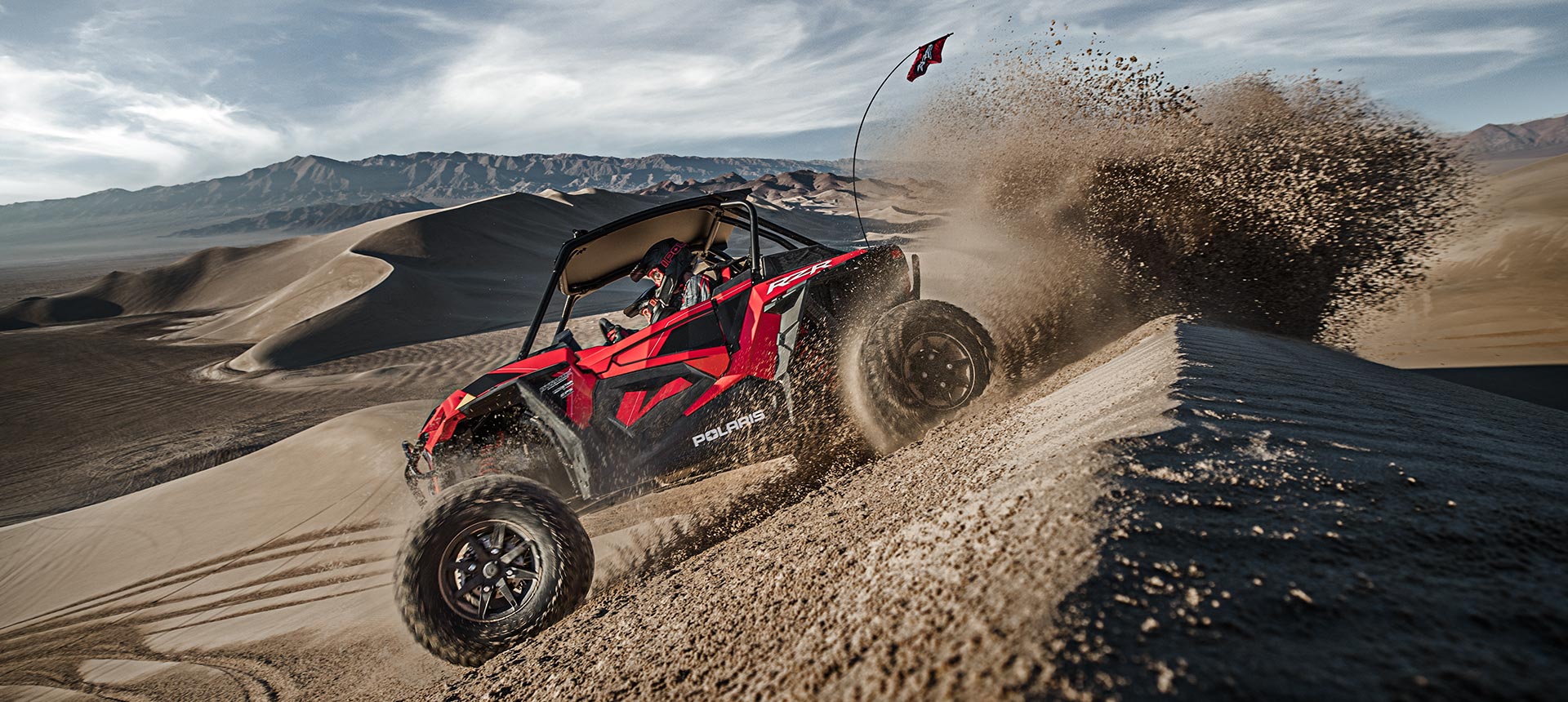 Polaris also re-engineered the vehicle's chassis to make it even stronger and improved the driving position. 
"When the terrain is unrelenting and landscape unknown, there's no room for pretenders," Polaris said in a statement. "We never settle for second best, and the all-new RZR XP Turbo S defies reason with a breakthrough design." 
Prices start at $27,799. Head to their website to build your own RZR XP Turbo S if you want to conquer your next off-road adventure.