The Polaris MRZR Military ATV Is A Battle-Ready Beauty
Who wants to take this thing for a ride?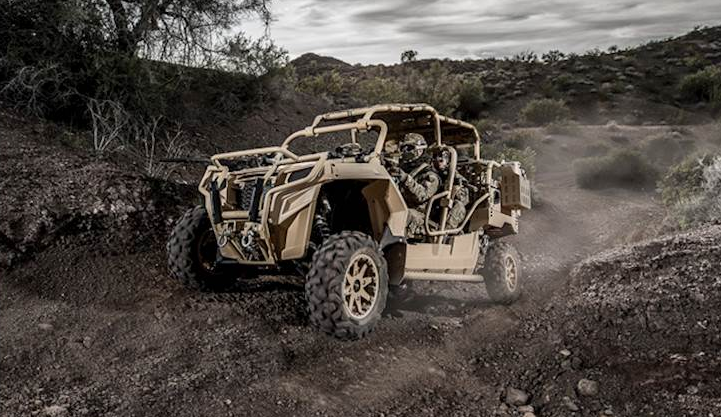 ATV and snowmobile specialist Polaris has introduced a true battlefield replacement for the original Jeep, courtesy of it's Polaris Defense division. Like that original soldier's best friend, the turbo diesel MRZR is light, compact and capable of crossing tough terrain, not to mention great looking. By way of comparison, today's Humvee and its upcoming replacement are mammoth vehicles, bloated by mission creep into armored personnel carriers rather than zippy battlefield transportation.
The MRZR is a return to that original mission. Coming from an ATV background and using a smallish 875 cc twin-cylinder engine, it would be easy to think the MRZR is a lesser alternative to an Army Jeep, but it's 88 horsepower tops the 60 hp of the WWII-era Jeep's four-cylinder engine, and the MRZR can carry as many as six soldiers, compared to four for the Jeep. It's also air liftable by the V22 Osprey helicopter, which would surely come in handy if you're in a warzone.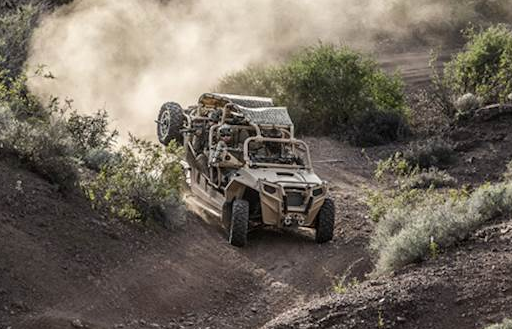 The Polaris is a slightly lighter than the old Jeep, at 1,937 lbs even with modern requirements such as a roll cage.
But it is also rated to carry an impressive 1,500 pounds, compared to an 800-lb. cargo capacity for the Jeep, and has a top speed of 62 mph. Historical sources disagree on the Jeep's top speed, but my grandfather reported that the ones in the Ft. Devins, Massachusetts motor pool were good for only 55 mph.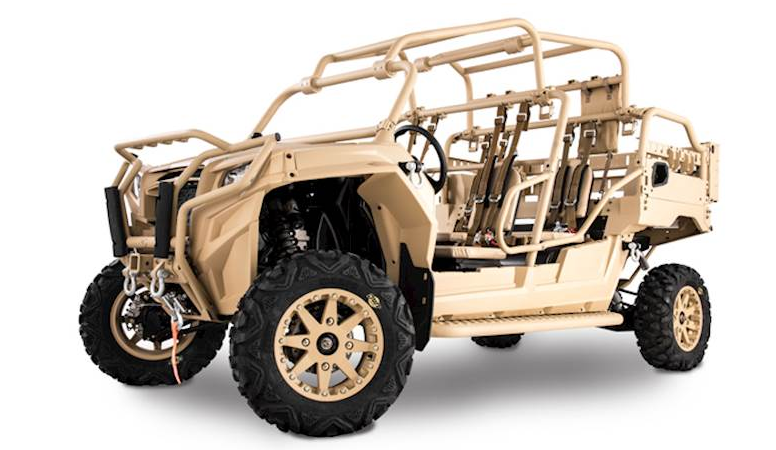 Those old machines had unsynchronized manual transmissions that were challenging to shift. The Polaris uses a continuously variable transmission like that of its snowmobiles, and it has powerful four-wheel disc brakes, so soldiers can expect it to stop when needed.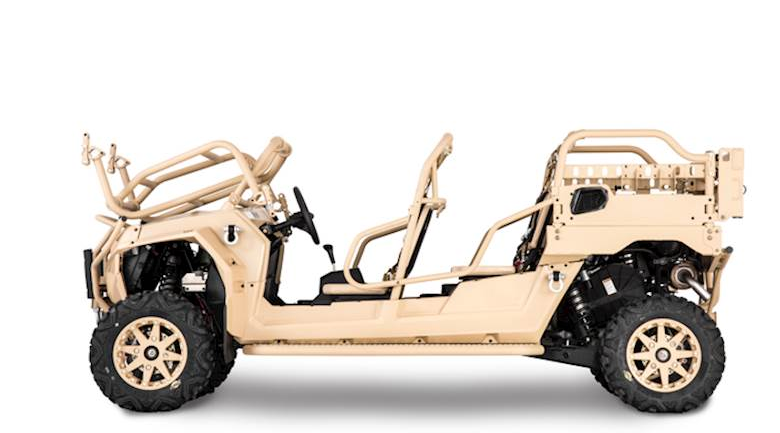 Other new features for the Polaris include bead-lock tires that won't come off even when deflated, infrared lighting and the protection of the roll cage which folds down when packing the MRZR for transportation.
You'll need to be in the Defense Department to get a price of the military-specification version of this machine rolling out at the upcoming 2016 Special Operations Forces Industry Conference in Tampa, Florida, but you can buy the civilian RZR 4 for $18,299.