Polaris Upgrades Their Iconic Slingshot With a Fresh and Functional Gullwing Roof
Now you can enjoy the three-wheeled speedster with some weather protection.
The Polaris Slingshot three-wheeler proved to be an X-WIng fighter for the ground when Maxim tested it, but in one respect it was more like a World War I biplane: It has an open cockpit that leaves the driver and passenger exposed to the elements.
No longer. The new Slingshot Grand Touring LE adds the Slingshade roof with built-in flip-up gullwing roof panels for a measure of weather protection. Other amenities include Slingshot's Quilted Comfort Seats and experience the industry-leading Ride Command infotainment system with turn-by-turn navigation.
If the roof isn't enough to distinguish the Grand Touring LE from other Slingshots, it also features a color-matched rear fender, Matte Cloud Gray and Indy Red paint finish, and a Limited-Edition graphics package.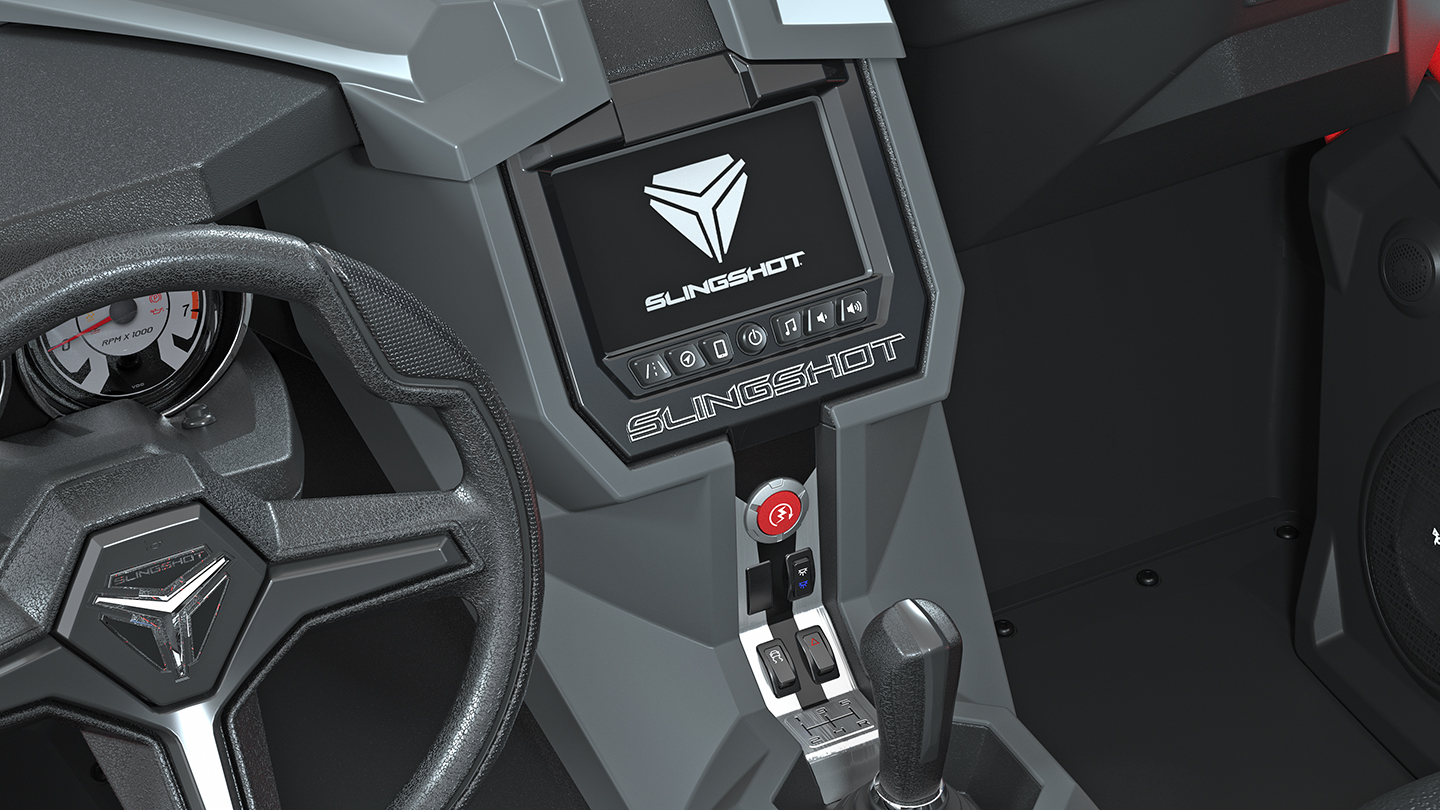 "The Grand Touring LE is a fully loaded limited-edition model for the driver looking for the latest and greatest in technology, rider comfort and premium styling," said Rachael Elia, Slingshot Marketing Manager. 
"The Grand Touring LE is the perfect offering whether looking to escape town for the weekend or turn heads while cruising Main Street."
Slingshot maker Polaris is celebrating the arrival of the Super Bowl in the company's home town of Minneapolis by debuting the Grand Touring LE at the nearby Nicollet Mall and at Maxim's famed "Big Game Party" on Saturday, February 3, providing fans in Minneapolis and party guests with the first in-person look at the all-new limited edition from Slingshot.
As a new vehicle classification known as "autocycle," 41 states let drivers operate a Slingshot without a motorcycle endorsement on their regular driver's license.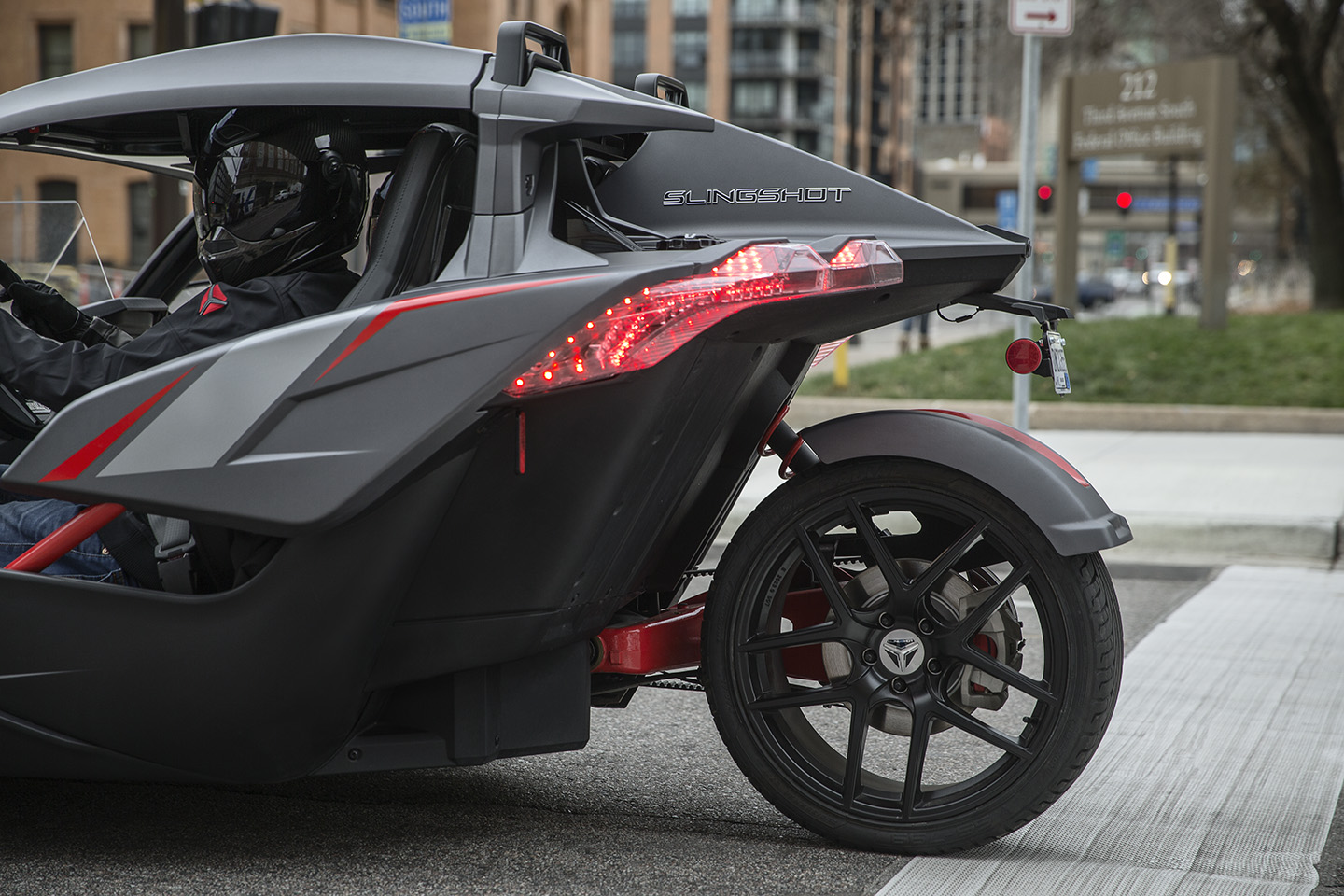 Pricing for the Slingshot Grand Touring LE starts at $29,999, and it will reach dealers in early March.