The Pope's Custom Lamborghini Just Sold at Auction for Nearly $1 Million
He's one holy roller.
Lamborghini
The Vatican has sold Pope Francis' custom Lamborghini Huracan for $950,000—nearly five times what the $200,000 supercar is worth without his Holiness' autograph. 
The Italian automaker presented the 610-horsepower, V10-powered coupe to the leader of the Catholic Church last year with the understanding that it would be auctioned off for charity.
The Drive has further details on how the funds will be used: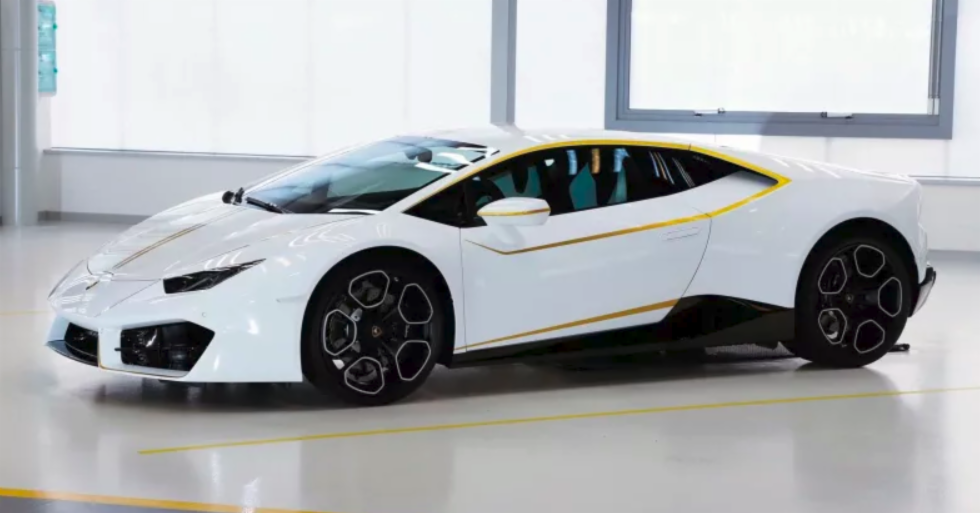 The car was sold at RM Sotheby's Monte Carlo Grimaldi Forum with all of the proceeds from its $861,575 hammer price going to special causes. 

70 percent of the money will go towards rebuilding homes, churches, and public buildings in Nineveh, a city in Iraq that has been devastated after three years of fighting by the Islamic State group. 

Two Italian associations that work predominantly with women and children in Africa, GICAM and Amici per il Centrafrica (Friends for Central Africa), will also receive 10 percent of the proceeds.


The remaining 10 percent will go towards the Pope John XXIII Community, an organization dedicated to helping female victims of sex trafficking.
Hopefully the Pope was able to try out the Huracan's 3.2-second 0-60 time and 202 mph top speed—it's what Jesus would have done.